Starter Set and Reborn Delays
Here We Go Again Again
Hello friends,
We were informed by our freight carrier that the shipment of games that was expected to arrive at a U.S. port this coming week has not actually left the port in China yet. Apparently a large backlog and overbooking has caused our shipment to remain at the port. Just hanging out. Not moving.
The new estimated date of departure from China is next week and all we can do is hope and cross our fingers that it actually gets placed on a ship to the States.
The games effected by this delay are the following:
Summoner Wars Second Edition Starter Set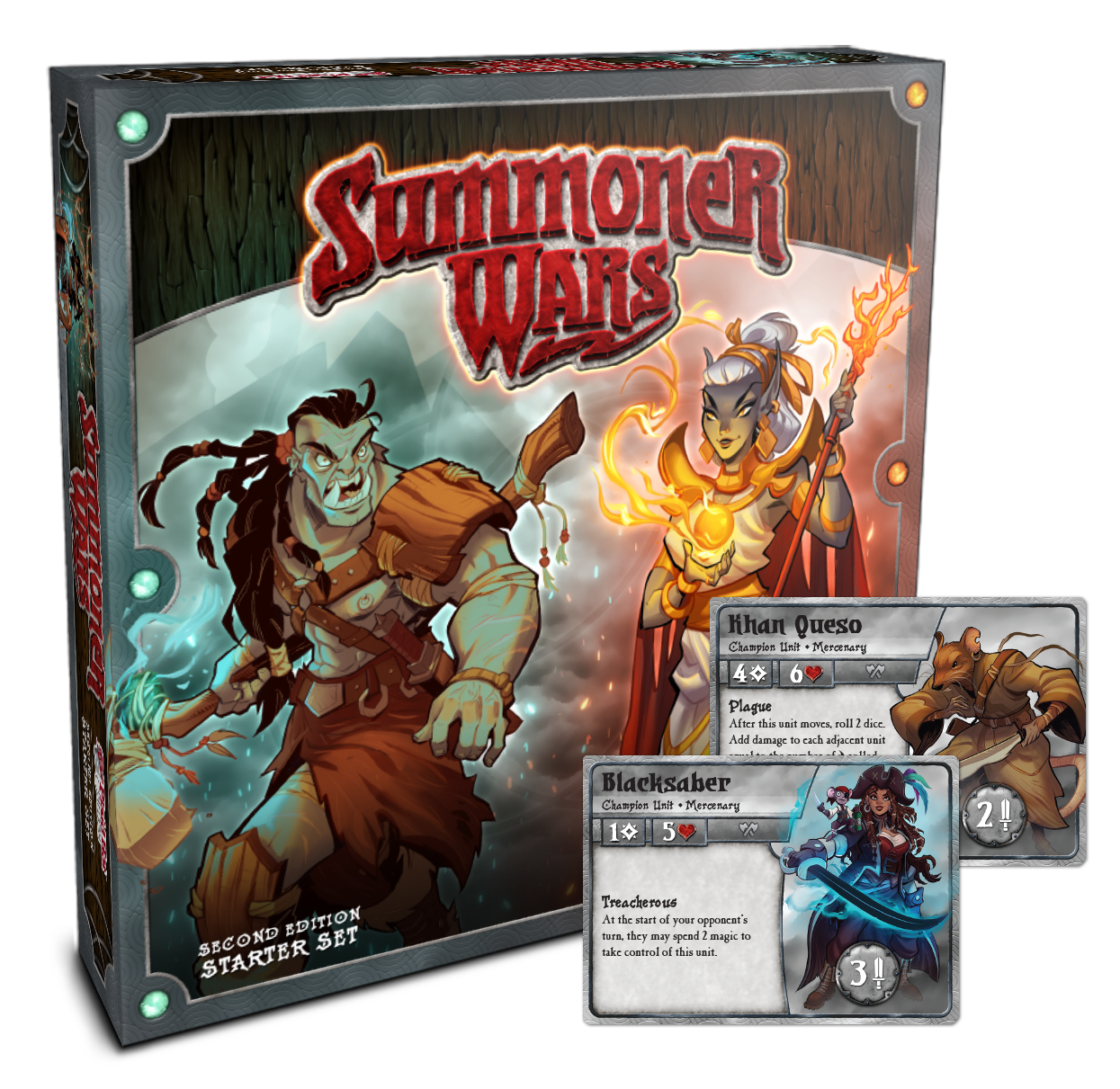 The first Summoner Wars subscription release is the Starter Set along with promotional mercenary cards Khan Queso and Blacksaber. Subscribers were scheduled to have their first subscription charge on October 15th, but we have pushed that back to December 15th and will move the payment date according to shipment arrival. Please go into your PHG account and verify your shipping address is correct!
Some good news is that the Phoenix Elves and Tundra Orcs are playable right now on SummonerWarsOnline.com and subscribers get free access to this app. So don't hesitate! Become a Full Subscriber or a Digital Only Subscriber today!
Individual digital factions are now available for purchase for $3.95/deck or $24.95 for all factions currently available in the app and can be bought directly at SummonerWarsOnline.com.
The Starter Set will be available through retailers and our web-store shortly after subscribers receive theirs. The Starter Set includes everything you need to play Summoner Wars with the Phoenix Elves and Tundra Orcs faction decks, a paper mat, tokens, and dice!
The Messenger of Peace and Gorrenrock Survivors Deck Expansions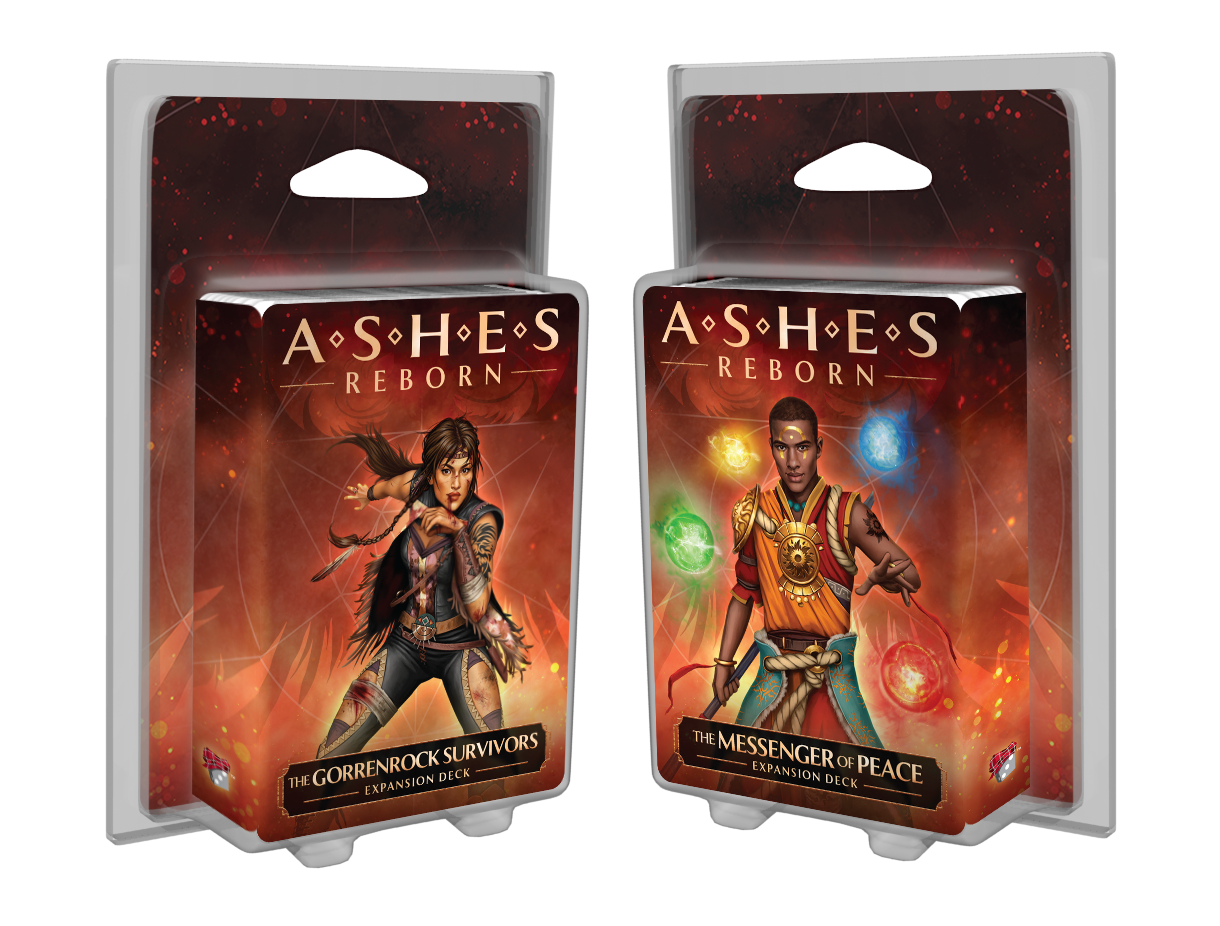 Ashes Reborn players who subscribe through Team Covenant can now expect to receive the new Lulu Firststone and Orrick Gilstream expansion decks late December/early January. Catch up on the deck previews to learn all about the new cards.
Ashes Subscribers will also receive their corrected replacement cards for the Breaker of Fate expansion with their shipment of the Messenger of Peace and Gorrenrock Survivors decks.
It's not too late to sign up as a subscriber to be one of the first to receive these brand new expansions to Ashes Reborn! Retailers in the U.S. will receive these decks 3 months after subscribers.
Ashes Reborn Reprints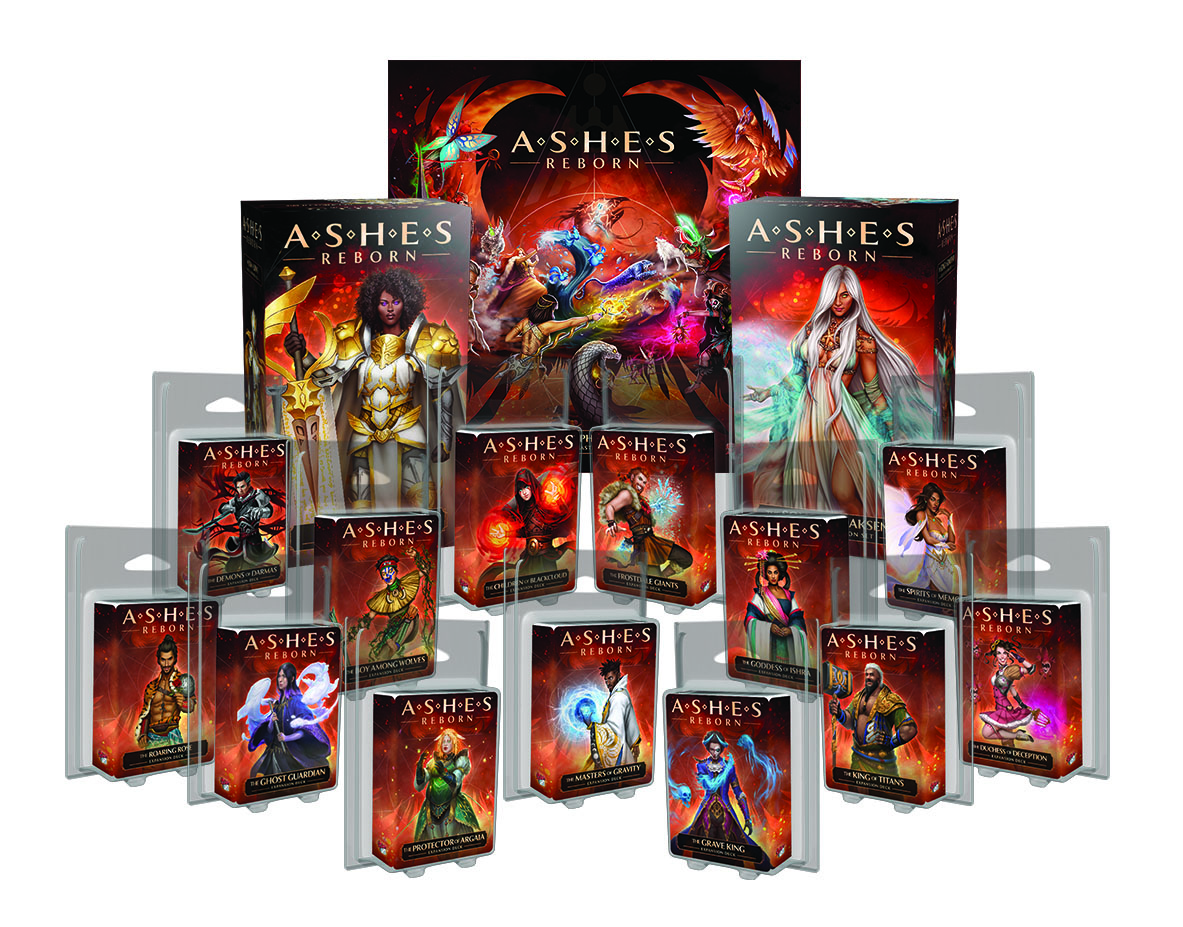 The reprints of the hard to find Ashes Reborn products are also on that shipment waiting to leave China. This includes the Rise of the Phoenixborn Master Set, The Ghost Guardian, The King of Titans, The Law of Lions Deluxe Expansion Set and more. Hopefully these will be available through our web-store and retailers by the end of the year.
We understand that this new delay is quite frustrating. Believe us, we are frustrated right along with you. These production and shipping delays are an issue that the board game industry as a whole are suffering through together and we thank you for your patience as we work to get these games out to you as fast as we can.
We will put up more updates regarding these releases should anything change.
Stay safe!