The Gorrenrock Survivors and The Messenger of Peace
Lulu and Orrick Reborn!
Why did Jericho call on these two warriors of Redsand? Lulu and Orrick are as different from each other as they are the Phoenixborn of Abylon. Is there some secret kinship these three share, or is it some yet unknown purpose of spirit?
— Letter from Elga Trilling, founder and former editor of The Weekly Highriver.
Hello again, Ashes players!
The next two Phoenixborn have entered the fray, bringing with them fresh ways to use the all-new time magic from the Breaker of Fate deluxe expansion. Lulu Firststone uses time and natural magic for explosive combat and to survive the harsh environment where her city, Gorrenrock, stands. Orrick Gilstream has taken refuge in the settlement of New Gobi, where his meditations on time and charm magic aim to keep peace a top priority amidst an ever-raging war.
These Phoenixborn may be familiar faces to those who have played Ashes in its first incarnation; both Lulu and Orrick were previously released as promotional Phoenixborn, but had no accompanying preconstructed decks. With the dawning of Ashes Reborn, these characters have been reimagined and given a full deck each, found in these upcoming Ashes Reborn expansions!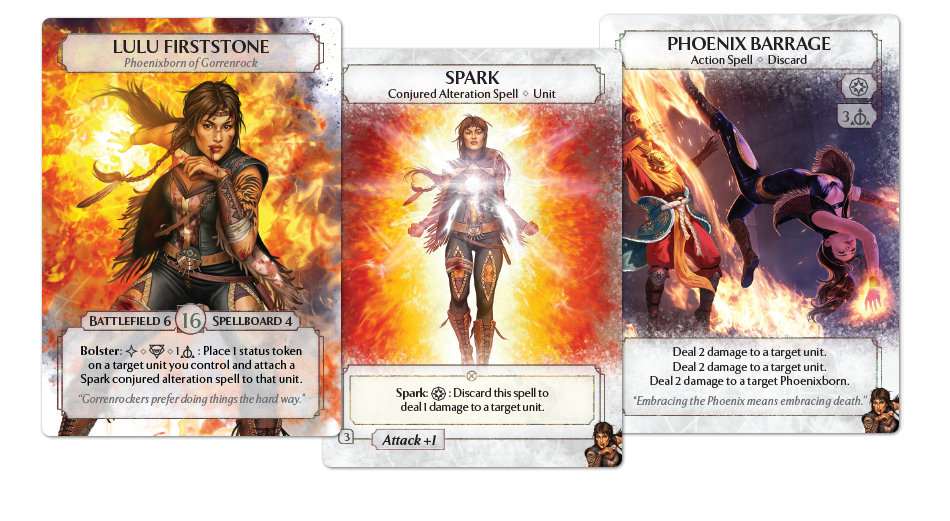 Lulu is a very hardy fighter and direct combat is her style of choice. Lulu has the ability to bolster her companions, granting them imbued strength in the form of status tokens and the special Spark alteration. Status tokens have a range of applications unique to the card they are placed on, and you can be sure that Lulu's units will take advantage of them in exciting new ways. Spark has the uncanny ability to carry on the fight, even when its wielder is exhausted from battle already. At any turn, one of the fighters of Gorrenrock can exert themselves and fire off a final blast of damage, showing that no ally of Lulu's is going down easy. And when bolstering her allies isn't enough, Lulu is more than ready to take matters into her own hands with her signature attack, Phoenix Barrage! With the power of the Phoenix within her, Lulu can launch three spirited blasts of fire- -- with one aimed straight at her final foe!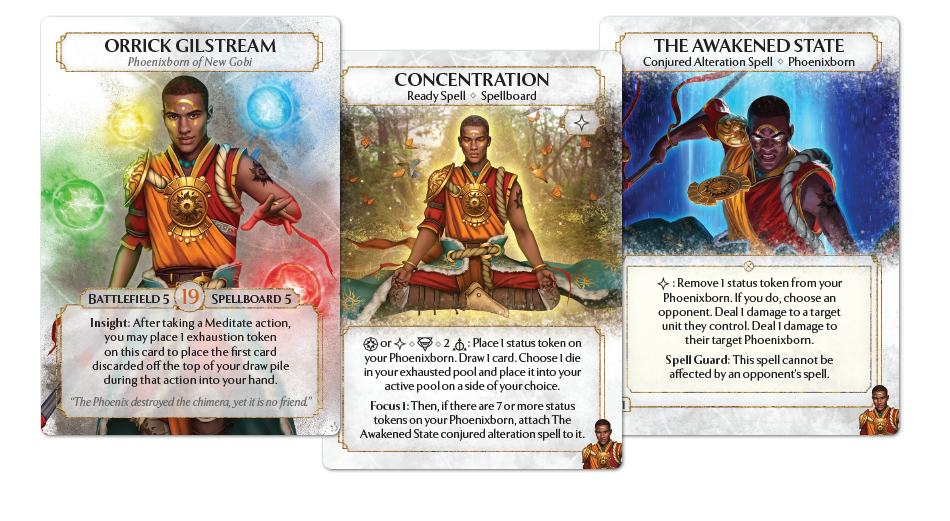 Orrick takes a much subtler approach to the inevitable sibling conflicts he finds himself drawn into. Orrick is a skilled practitioner of meditation, and his insight offers him the ability to not only improve his magic proficiency through meditation, but also expand access to options other Phoenixborn cannot. While many players know the pain of losing a key card to meditation, Orrick can rescue the first card he meditates! And Orrick's contemplative skills don't end there. With Concentration, Orrick has incredible freedom to walk between the different realms of magic with ease, gaining deep understanding along the way. Once Orrick has engaged in this practice seven times over the course of an engagement with another Phoenixborn, he can unlock his final power; The Awakened State! Seven dice is a steep cost to pay over the course of a game, but the payoff is worth it. When Orrick is in The Awakened State, he is able to spend those investments in the form of direct damage to both enemy units and Phoenixborn, bringing his conflicts to a dramatic conclusion!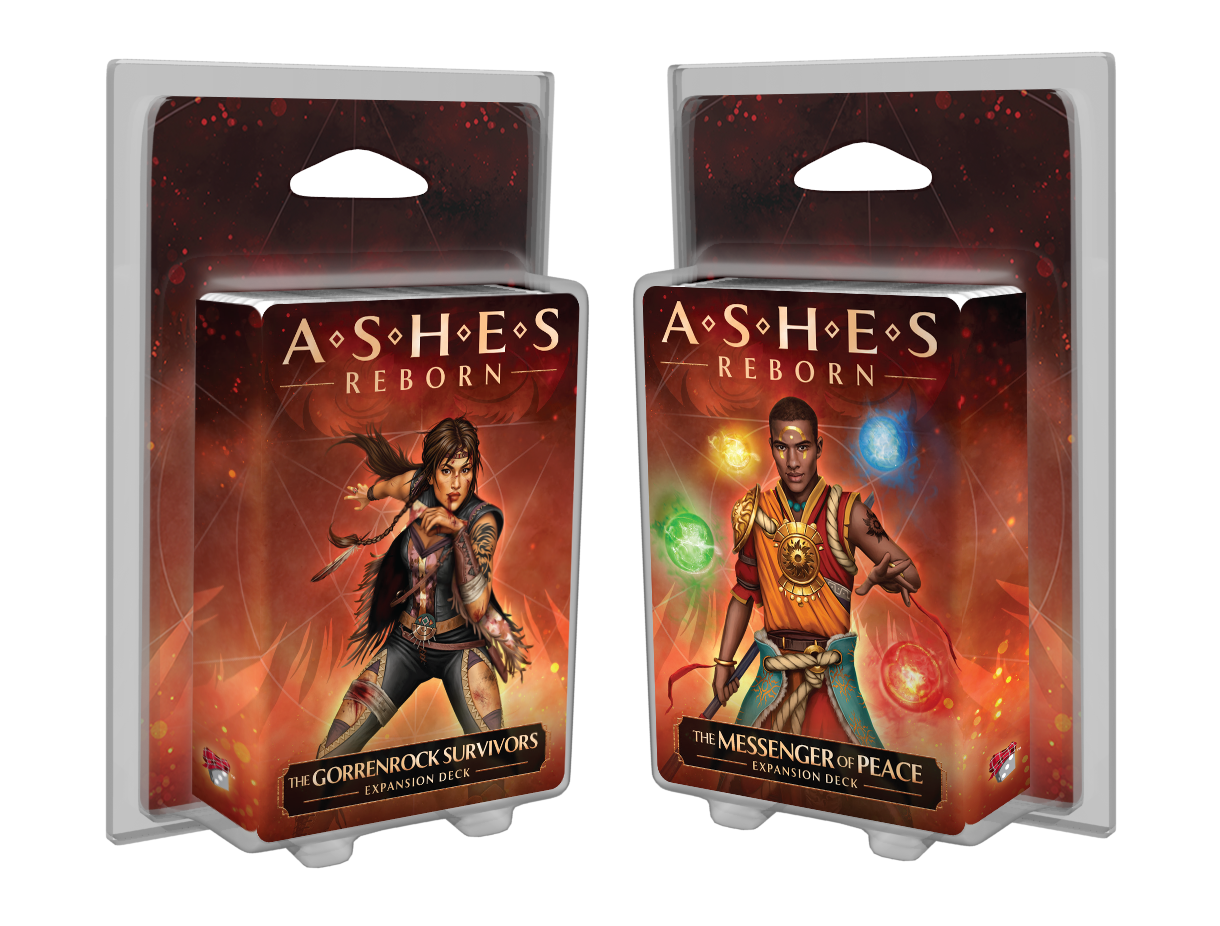 The Gorrenrock Survivors and the Messenger of Peace expansions will be released later this year. Be sure to subscribe to Team Covenant's Ashes Reborn subscription to be among the first to receive these two new Phoenixborn! Stay tuned for more card previews and release schedule updates as we draw closer to their arrival. Until then, see you on the battlefield!