January 2023
Summoner Wars Saga/ Hickory Dickory Event
Happy New Year! 2023 is going to be the best year for gaming — we can feel it in our old, creaky bones. And we're ringing in the new year with an exciting new way to play Ashes Reborn, solo or cooperatively, with Red Rains: The Corpse of Viros!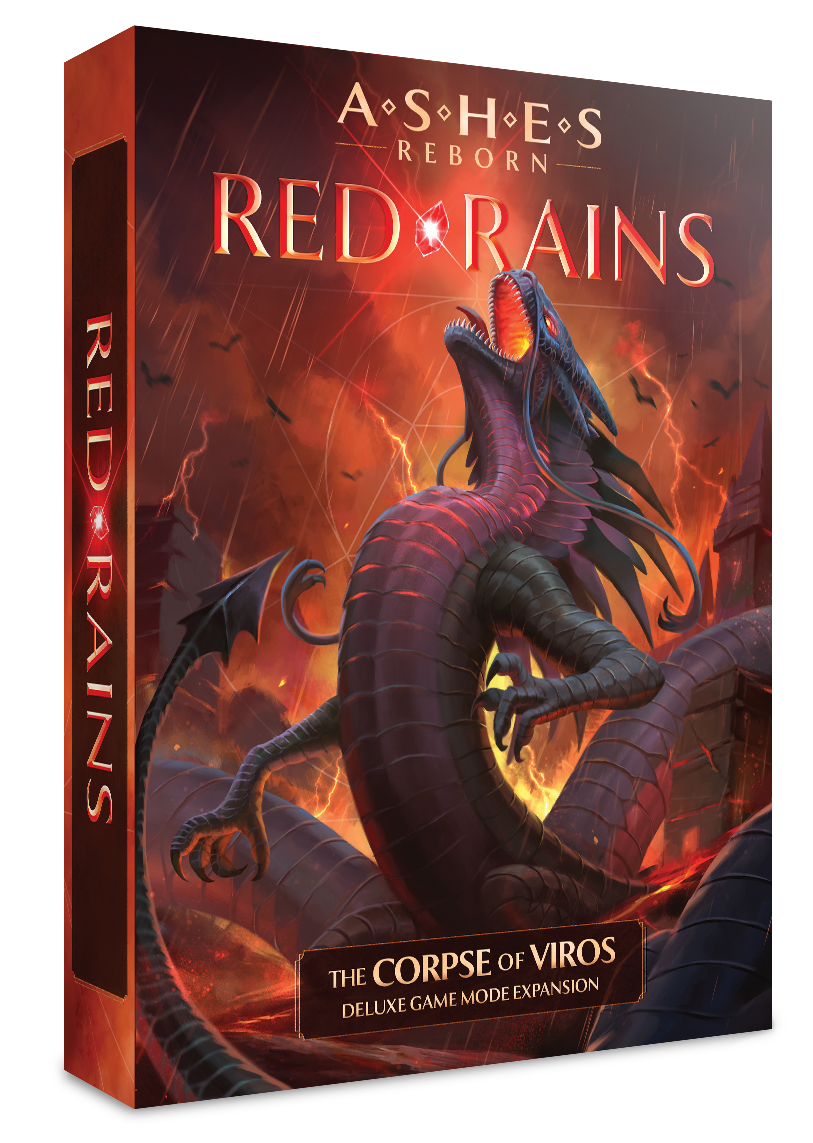 Red Rains is a deluxe game mode expansion for Ashes Reborn. Needing only a Master Set and this expansion, players can either team up with another Phoenixborn or venture alone to defeat a Chimera wreaking havoc in the ruins of Viros. Coordinate your actions and outsmart the Chimera's behavior to slay this gigantic beast. But beware, the Chimera is an unpredictable and aggressive foe with many powerful aspects. Fight it with everything you have, or suffer the true wrath of the Red Rains as the Chimera unleashes its ultimate power!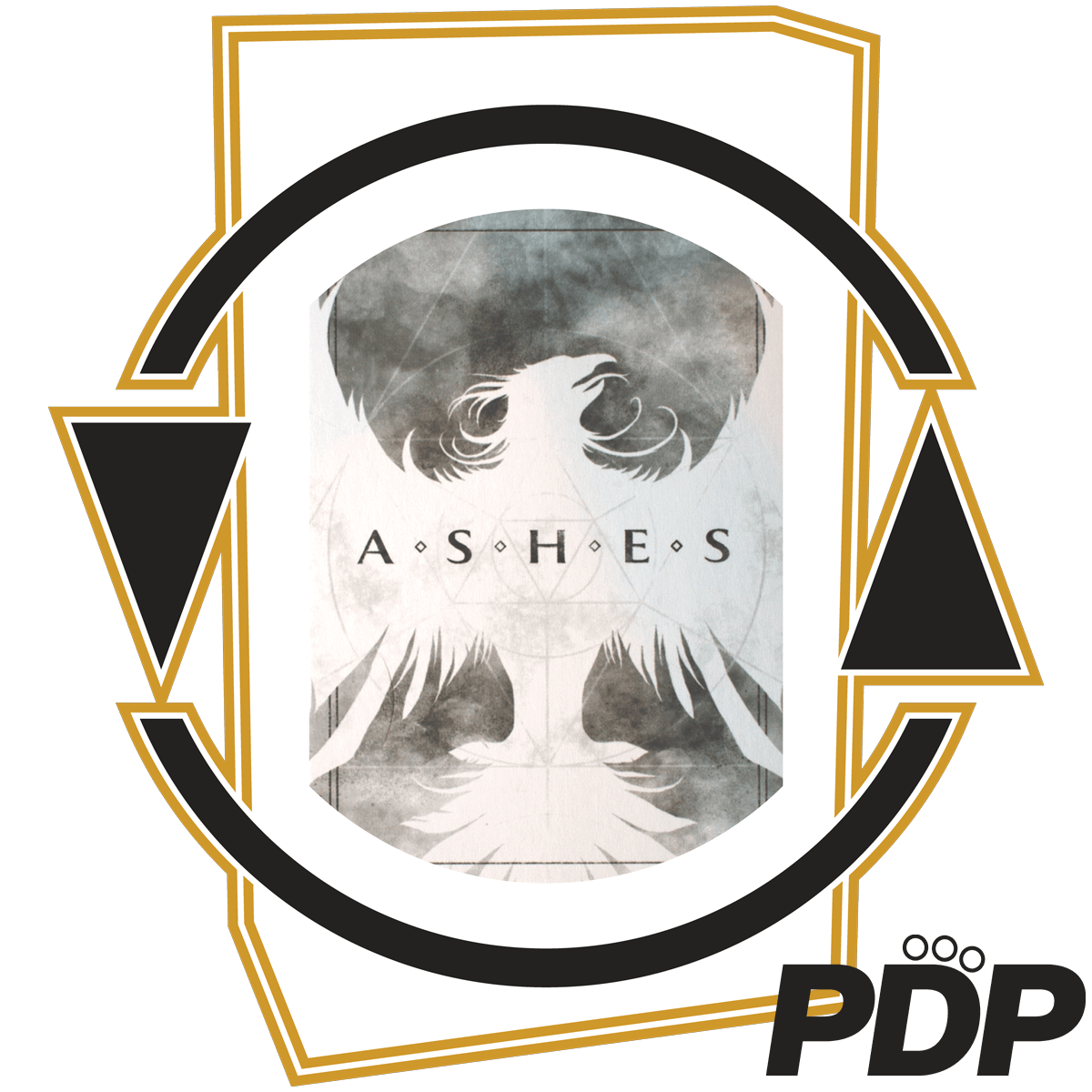 To be among the first to receive this game mode expansion, sign up for the Ashes Reborn subscription at teamcovenant.com. If you have no Ashes collection yet but are wanting to jump on board, we are offering a special pre-order bundle of the Ashes Reborn Master Set and The Corpse of Viros for $69.95! Choose whichever method works for you, and be sure to subscribe to Team Covenant when you are ready for the next release – more Phoenixborn and Chimera await!
Find out more about the Red Rains system from our Plaid Hat Podcast. And check out the announcement here.
Summoner Wars
Upgrade your Summoner Wars Second Edition collection with new colorful dice, translucent tokens and neoprene play mat. Now available on our web-store and at retailers near you!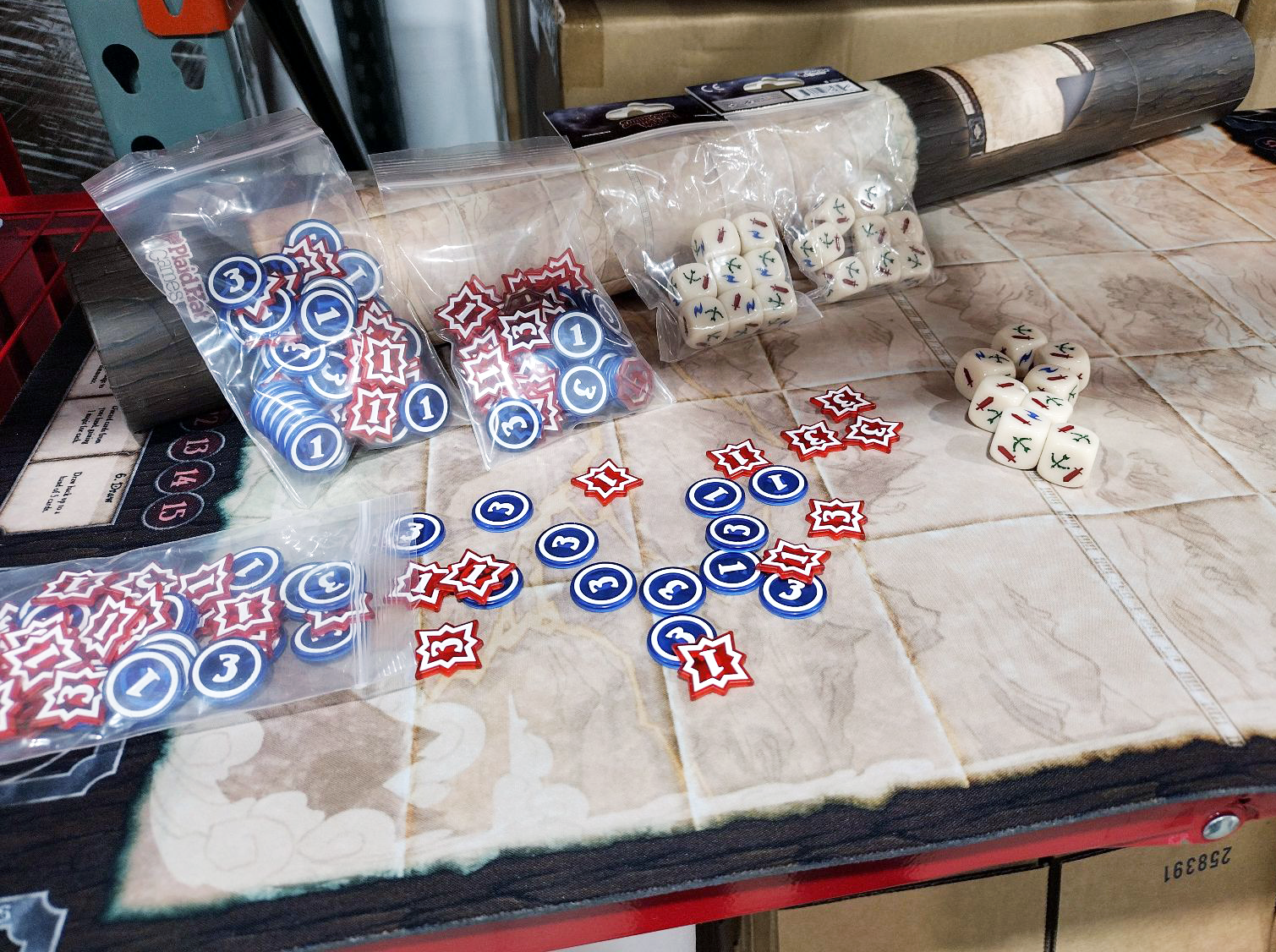 Summoner Wars Story Mode
Summoner Wars online now has a nugget of its story mode, Saga of the Stones, for free in beta! Go to summonerwarsonline.com and play through Sneeks' story, with challenging Summoner Wars scenarios that pit you against a clever AI in 3 difficulty levels! Craft your deck between each scenario and learn the story of how Sneeks became such a formidable summoner. Check out Story Mode for FREE in the single player area of Summoner Wars Online right now and be among the first to discover it!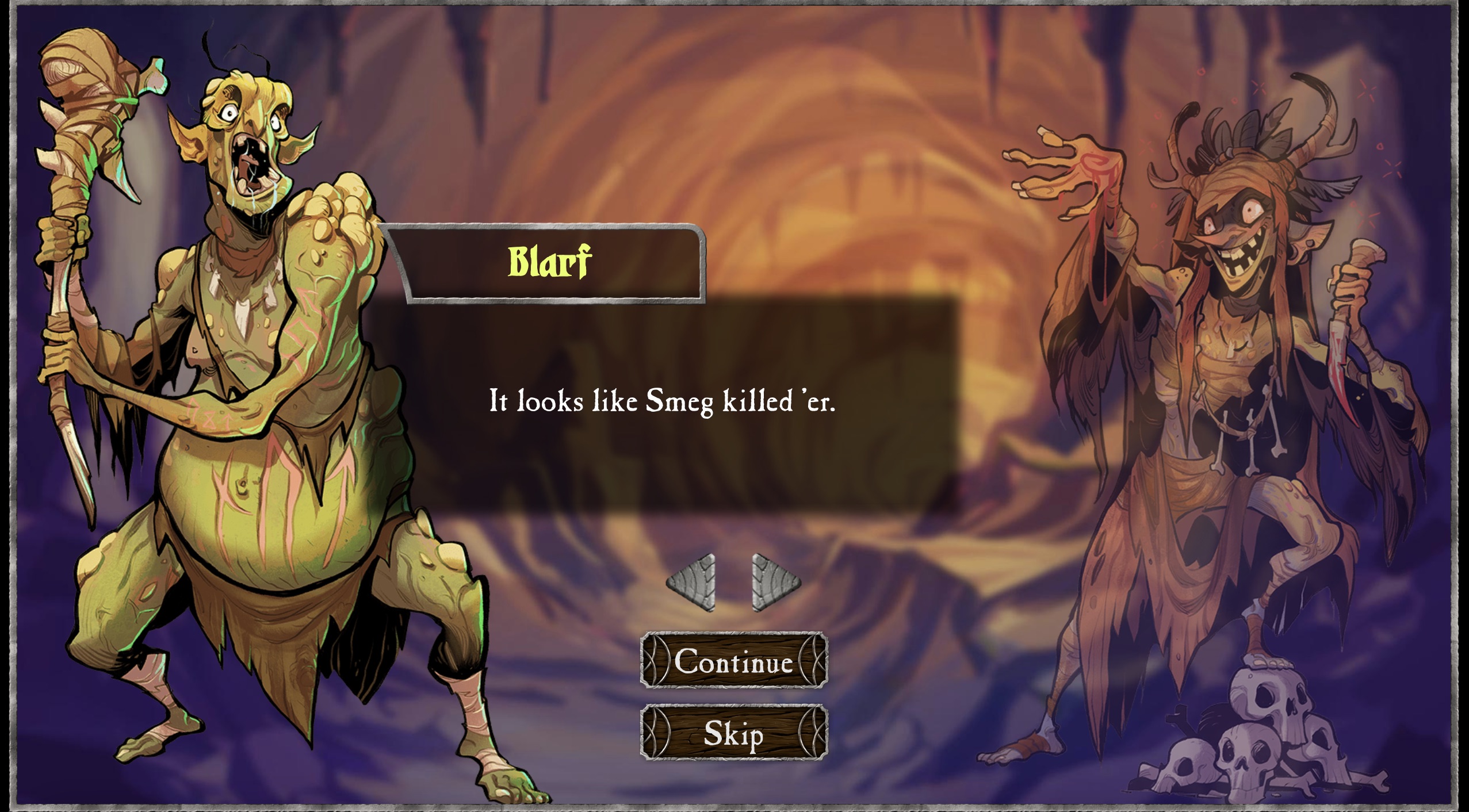 Hickory Dickory
Thursday, January 5th at 1 pm ET we'll be playing Hickory Dickory on the Plaid Hat Games Twitch channel! Tune in to see who will lead their team of mice to victory in this truly cuckoo board game.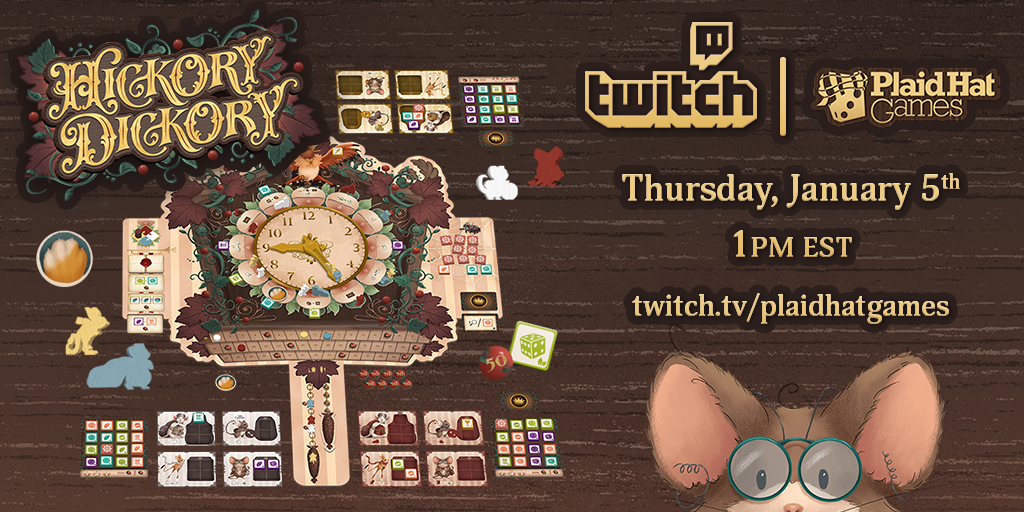 If you're in the Cleveland, Ohio area please join us at Recess Games in North Olmsted on Saturday, January 14th at noon for a preview of Hickory Dickory. Send your mice scurrying around the cuckoo clock to see if they can fill up their scavenger hunt card before the clock strikes midnight! Sign up for this event and learn to play Hickory Dickory before the game releases at the end of this month.