2021 Conventions
See you next year!
Plaid Hat Games has come to the difficult decision to exit Gen Con 2021 and Origins 2021 due to the rising cases of Covid-19. Despite the safety measures put in place by these conventions, our staff agreed that we'd feel more comfortable sitting this year out.

Summoner Wars Online
Even though we will not be at Gen Con in person, we still want to celebrate our love of gaming with the community! We will be running a FREE Summoner Wars Online Tournament during Gen Con, and opening up access to our digital app to everyone during this time!
Tournament sign up deadline is August 29th, or until all spaces are full.

AshCon 2021
In the wake of opting out of Gen Con 2021, we wanted to make sure Ashes players were still able to participate in officially supported Ashes Organized Play this year. AshCon 2021 will be a FREE and casual online tournament, grouping players up into pools of four to play out mini round-robin tournaments! The winner of each pool will receive a set of translucent dice in the mail! AshCon will take place over the course of the week after Gen Con (September 20-24) to help ensure that those who attended Gen Con with hopes to play in an Ashes event still have a chance to participate when they return home. While we are sad to not be seeing the tournament attendees in person for a full tournament, we hope AshCon will be a fun week of Ashes gameplay for even more players across the world!
To sign up for the tournament, you will need to do several things:
The event will officially run from Monday, September 20th at 9:00am Eastern to Friday, September 24th at 11:59pm Eastern. Games are to be completed and submitted within this time frame.
In the sign up link, you can select the time zones that work best for you. Players will be pooled according to their time zone selection as best as possible to help facilitate scheduling between players. Choose the time zone that best fits your schedule, assuming most players will likely be scheduling games for the evening in that given time zone.
We will also be looking for featured matches to stream live from the Plaid Hat Games Twitch account! Schedule any of your games from 3-5pm EST and have one player submit your match to Marimbist11 (the Tournament Organizer) on Discord. One random match will be selected to play each day of the week, with live commentary on Twitch! The winner of each featured match will also receive a set of translucent dice!
Registration is live immediately, and will close on Thursday, September 16th at 11:59pm EST. Pairings will be posted on the following Friday, giving you the weekend preceding the event week to schedule your games in advance. Games do not have to be reported or scheduled by the start of the event, but all games must be completed by the end of the event. However, if you wish to be eligible for a feature match, please submit your scheduled game before the event begins on Monday to be considered. Featured matches will be announced Monday morning.
Web Store Deals
We will be running sales on our web store during Gen Con - September 15th through 19th!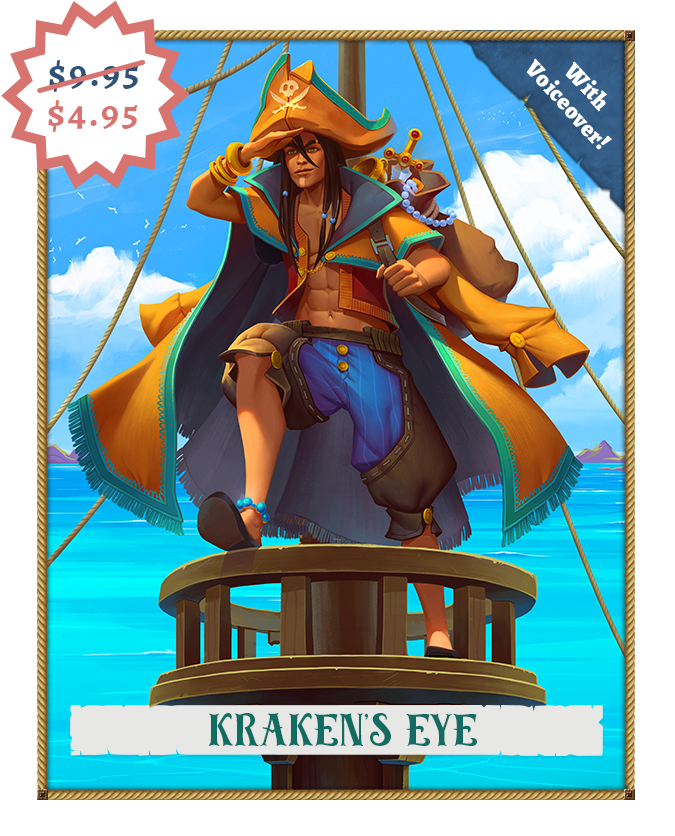 Half off Forgotten Waters DLC Pack #1: Kraken's Eye! Go on a mind-bending adventure through a never-ending storm to steal the legendary kraken's eye and gain everlasting fame! DLC Pack features over 100 new entries that can be encountered in any Forgotten Water's scenario!
Play online with your friends using our remote assistant app!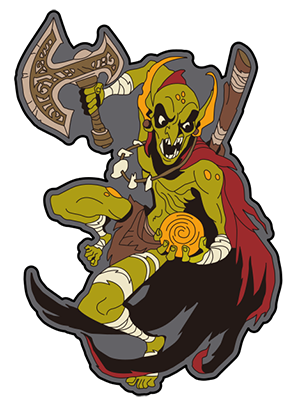 Get a free Summoner Wars pin with every physical purchase from our web store during Gen Con! The Cave Goblin's summoner Sneeks can't wait to adorn your favorite backpack, scarf, collar or wherever else you cool people are sticking pins these days.
*Not responsible for any haunted pins
Streaming on Twitch
Tune in as the Plaid Hat team plays some games on Twitch during Gen Con. You are guaranteed to see some intense Summoner Wars and Ashes Reborn battles, Quirky Circuits sessions, and perhaps a sneak peek of an unannounced game! Stay tuned for an updated streaming schedule.
Hopefully we will see you all in-person next year!
Take care!