Summoner Wars Online 2021 Gen Con Tournament
Tournament Starts September 14th!
"It seems they are giving summoning stones to everyone these days."
                              - Ret-Talus at the Battle of Twin Forks.
Pick your favorite factions and prepare for war! The very first Summoner Wars Online tournament will be held over Gen Con week, starting Tuesday, September 14th, at Noon EST! The tournament is FREE to all participants.
Sign up for the tournament will begin on August 16th at Noon EST and close on August 29th, or until all spots are full!
The Gritty Details
Players will use this link to sign up!
Players must use the email account associated with their Plaid Hat Games account. Go here to create account.
When signing up for tournament, participants will choose 5 different decks out of the current 8 base decks to play during the entire tournament. Once these factions have been picked, players will not be able to switch them out.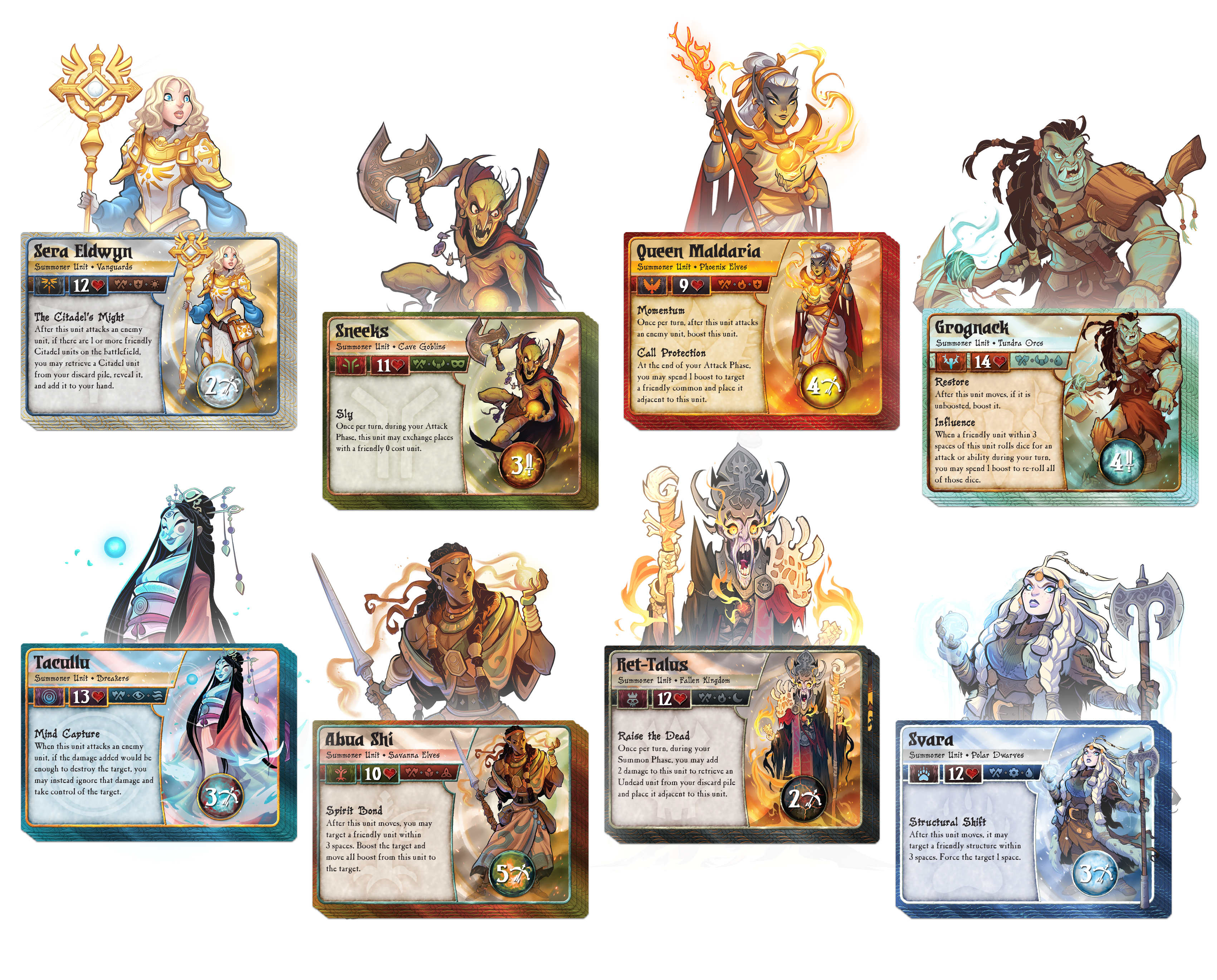 Players are expected to complete up to 3 rounds of games in 6 days, with each round consisting of 5 games played simultaneously against each player in their pool. Only the top players from each pool will proceed onto the next round. The first 2 pools will last 48 hours each (24 hours per player). The third and final round will last 3 days per player games. So make sure you've got the time to destroy your enemies.
The winner will be announced on Friday, September 24th!
Prizes!
The grand prize winner of the 2021 Summoner Wars Online Gen Con Tournament will receive a $100 USD gift card to the Plaid Hat Games web-store. Runner up will receive a $50 USD gift card. Winners can use these cards to purchase any magical item they find in our shop.
Summoner Wars Swag will be coming to the PHG web-store later this year. (Hopefully by Gen Con but who knows in these unprecedented times!)
Summoner Wars Online is Free During Gen Con
Access to Summoner Wars Online will be FREE to everyone during the tournament. Yes, that means you don't even have to participate in the Online Tournament to enjoy all 8 available factions. After Friday, September 24th, access will return to subscriber-only status.
So mark your calendars and be sure to sign up for the first official 2nd Edition Summoner Wars Online Tournament on August 16th!