Rise of the Phoenixborn Deck Changes
Jessa, Aradel and Saria
Welcome back, Ashes players!
Last week, we took a look at the Rise of the Phoenixborn core set and its respective cards. Today, let's continue with some more changes you can expect to see with Jessa, Aradel and Saria's Reborn decks.
The Bloodwoods Queen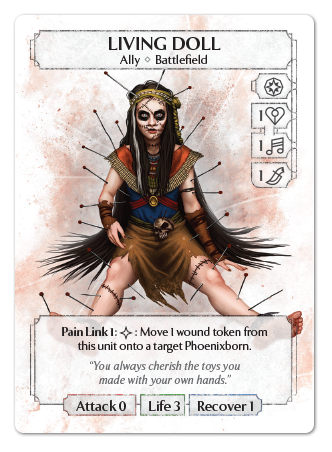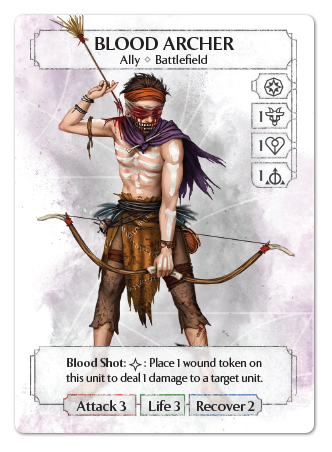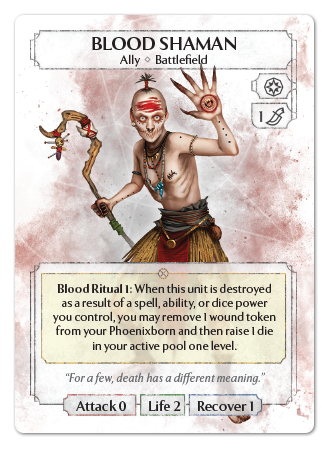 Jessa's three allies are back, utilizing the blood magic she wields more effectively than ever! The Living Doll is now much more efficient to play, and redirects wounds in a much simpler manner. Blood Archer follows suit with another repeatable side action ability. It can now sacrifice its life in exchange for some potent swarm control! The Blood Shaman is a complete overhaul from the former Leech Warrior, becoming a simple ally whose new role is to be sacrificed for Jessa's many blood rituals.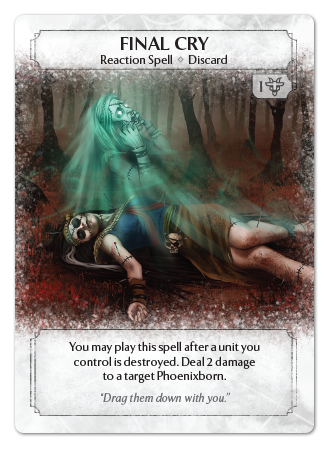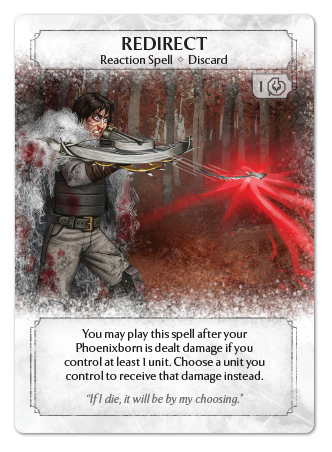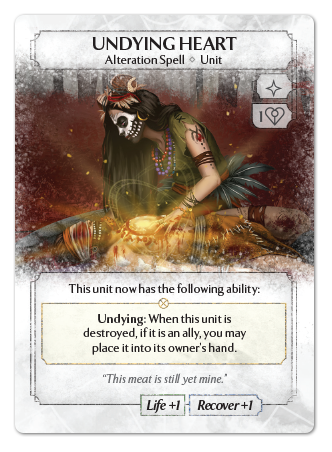 Jessa also has some clarity and balance adjustments being made to her spells. Final Cry now only hits Phoenixborn for damage, as Ceremonial magic has been adjusted to have less access to unit damage. Redirect joins the rank of 1-Power-cost reaction spells, making players really focus on each other's dice pools to predict which reaction spells may be ready to be played. Undying Heart receives a buff in addition to Ashes Reborn's removal of the Respark mechanic.
The Mist Guardian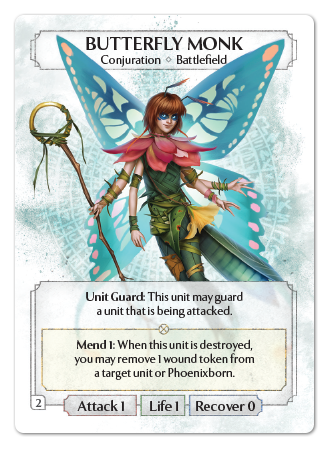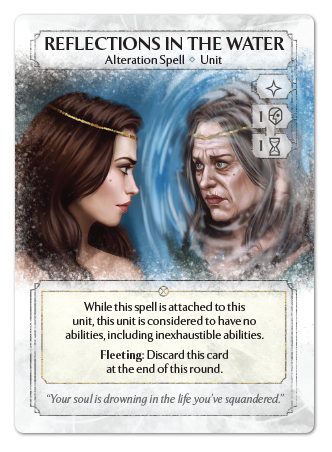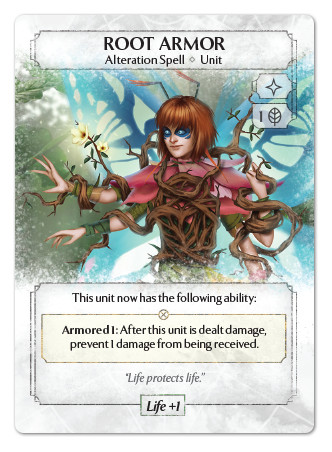 Butterfly Monk was one of the strongest conjurations in Ashes 1.0 for many reasons. Unit Guard and the ability to heal a Phoenixborn were two very powerful effects. Moreover, the old ability for the Monk's life value to scale according to the number of the ready spells in play, put this unit over the top in terms of efficiency. Butterfly Monk is now simply capped at 1 life, but don't let that fool you into believing that it is useless! An overall scaling back of the power of card in Ashes Reborn helps keep the Butterfly Monk at the forefront of relevancy.
Reflections in the Water and Root Armor, being Respark alterations, have also received adjustments. Notably, Reflections in the Water can nullify inexhaustible abilities, and Root Armor now grants a very relevant defensive buff in Armored 1.
The Cloudsea Siren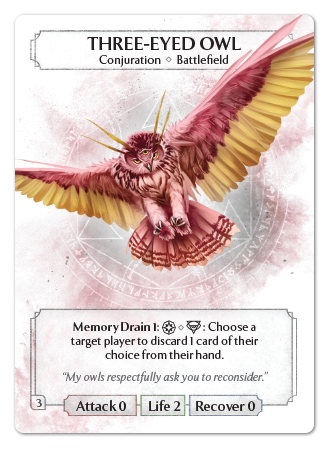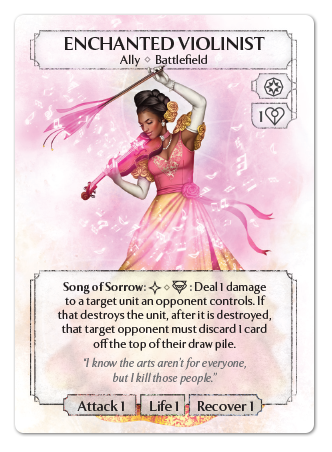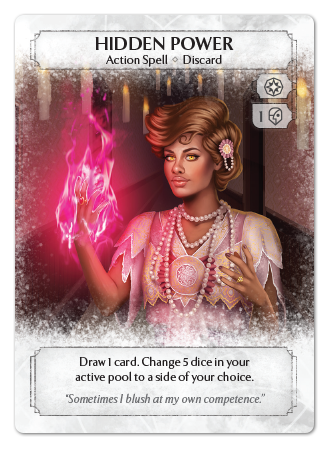 The Three-Eyed Owl is one of the most infamous units in Ashes history. It's ability to force players to discard cards demands a quick answer in order to not risk losing a key card. The Owl keeps its signature ability to remain a staple conjuration for control decks, but receives a drop to 0 attack, as well as a conjuration count reduction to 3. Players can also look forward to new spells still to be previewed that prey on Owls! Enchanted Violinist re-enters as a charm ally that can conditionally discard cards from a player's deck by destroying their units.
Hidden Power, formerly one of the best cards in Ashes, has lost its dice recursion ability in exchange for strong dice fixing and card draw. Lastly, Sympathy Pain and Strange Copy have received some reworking as well, including some Sympathy magic parallel costs!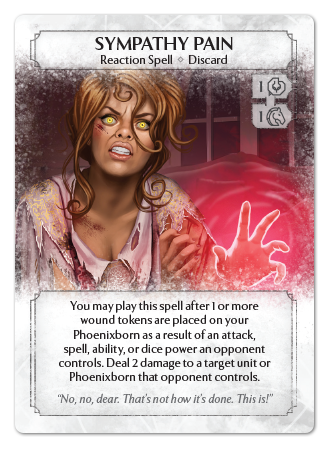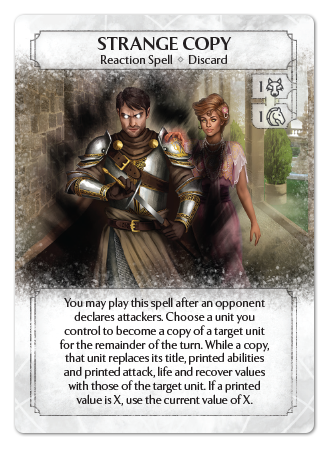 Conclusion
Next week we will continue our preview of the Rise of the Phoenixborn core set with the remaining three original Phoenixborn and their base decks. Stay tuned!