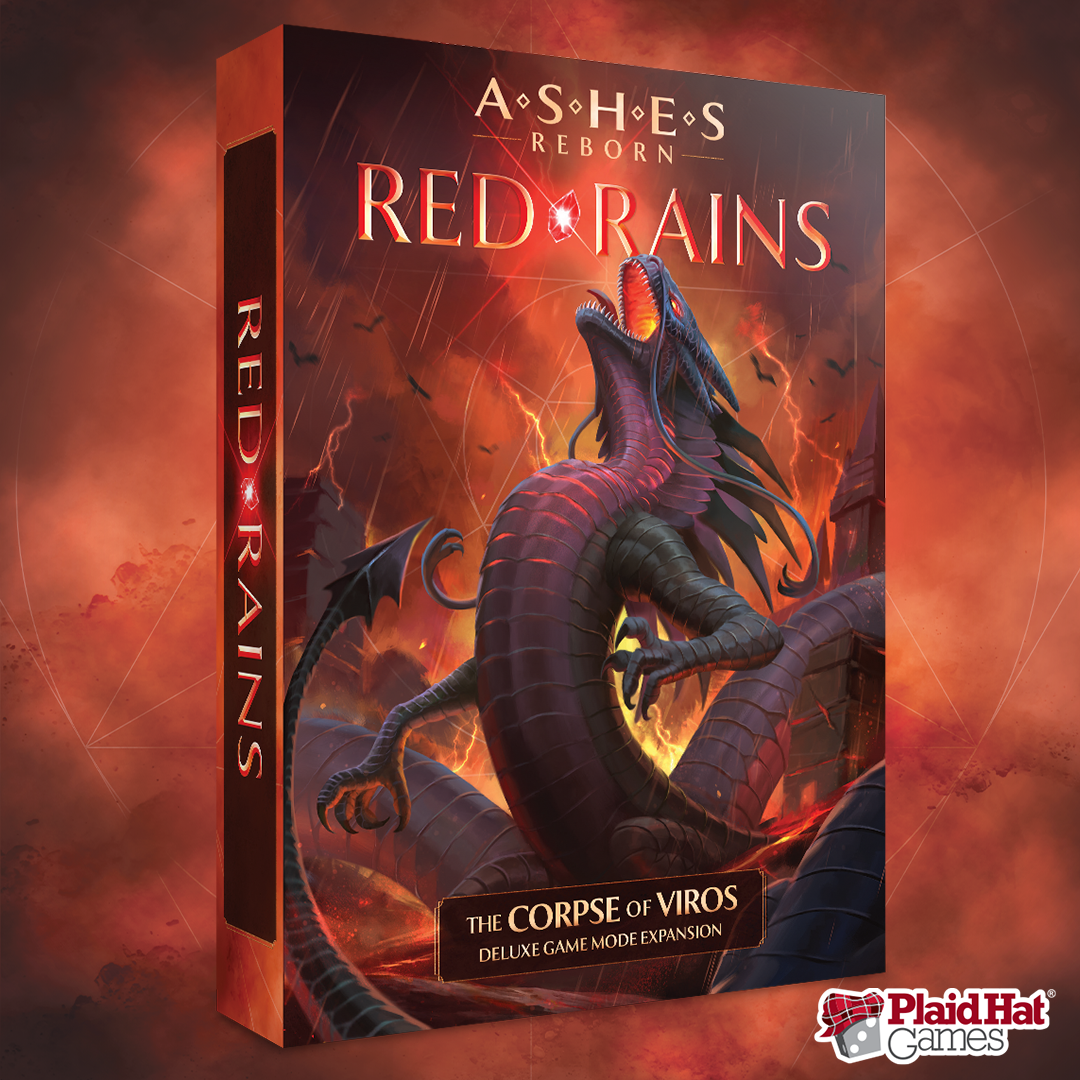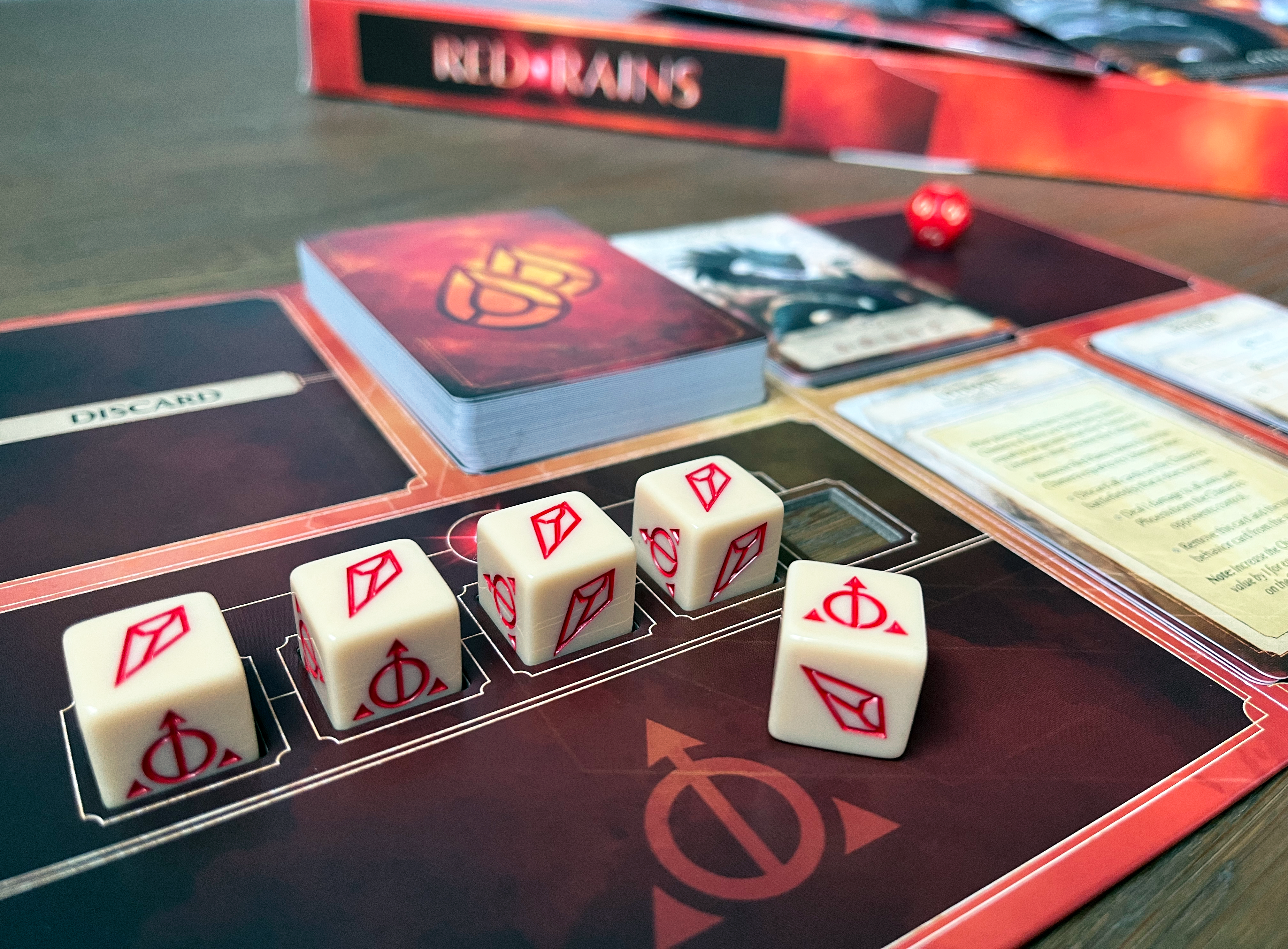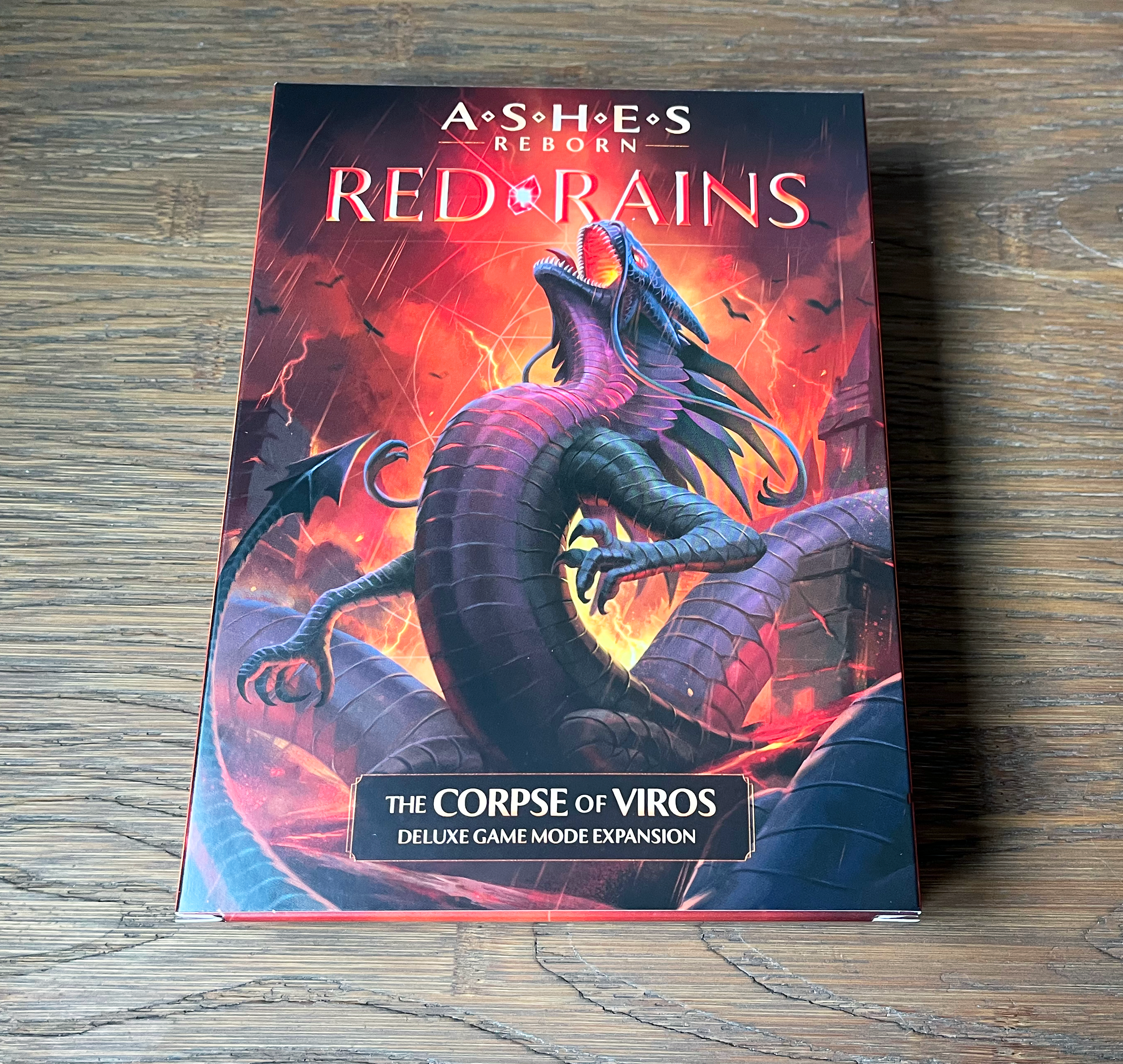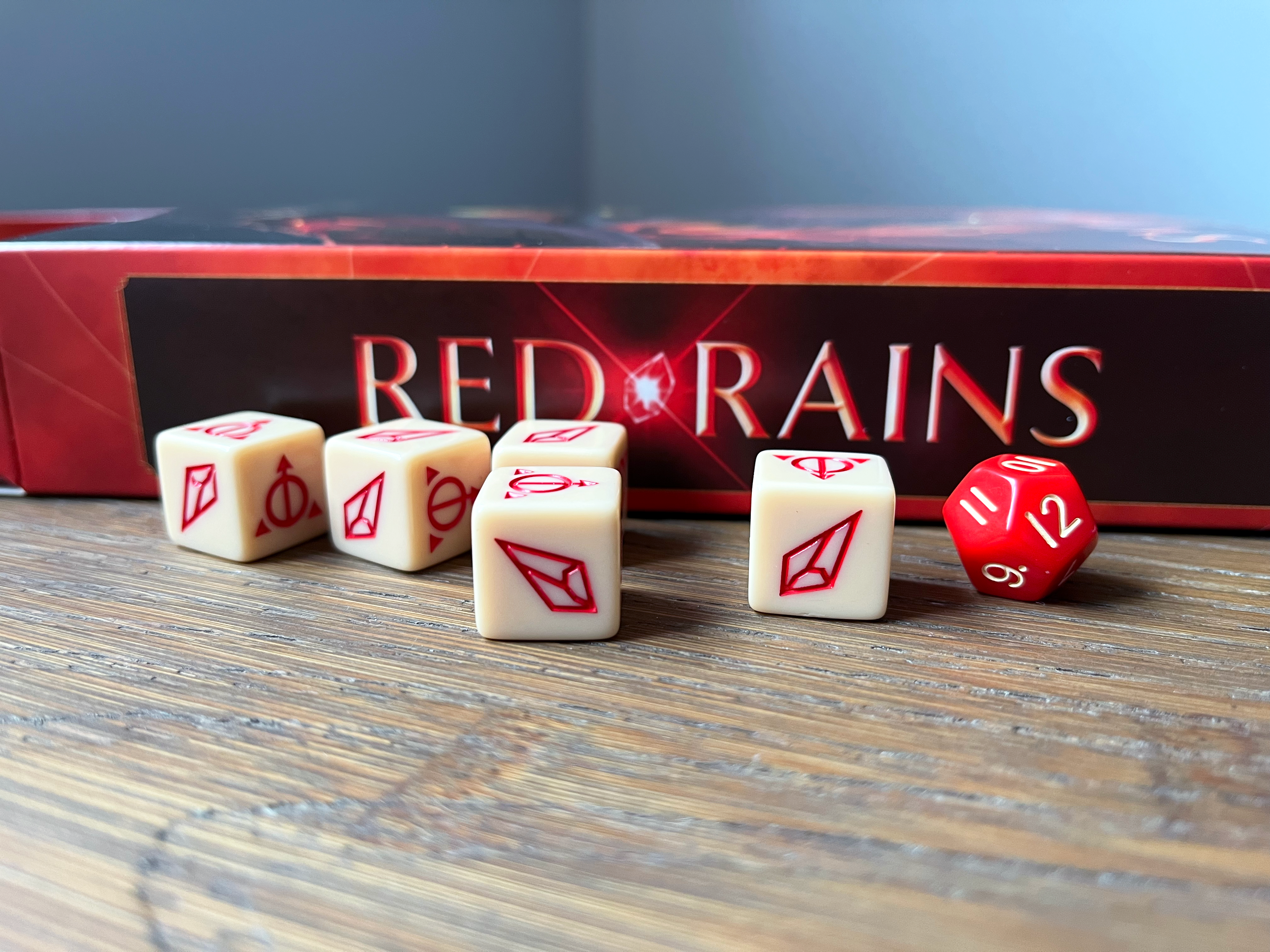 Ashes Reborn: Red Rains - The Corpse of Viros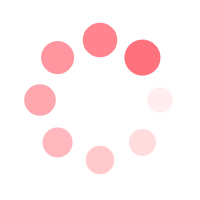 SKU PH1225-5
Learn More
The Corpse of Viros is a deluxe game mode expansion for Ashes Reborn. Needing only a Master Set and this expansion, either team up with another Phoenixborn or venture alone to defeat the Chimera wreaking havoc in the ruins of Viros. Coordinate your actions and outsmart the Chimera's behavior to slay this gigantic beast. But beware, the Chimera is an unpredictable and aggressive foe with many powerful aspects. Fight it with everything you have, or suffer the true wrath of the Red Rains as the Chimera unleashes its ultimate power!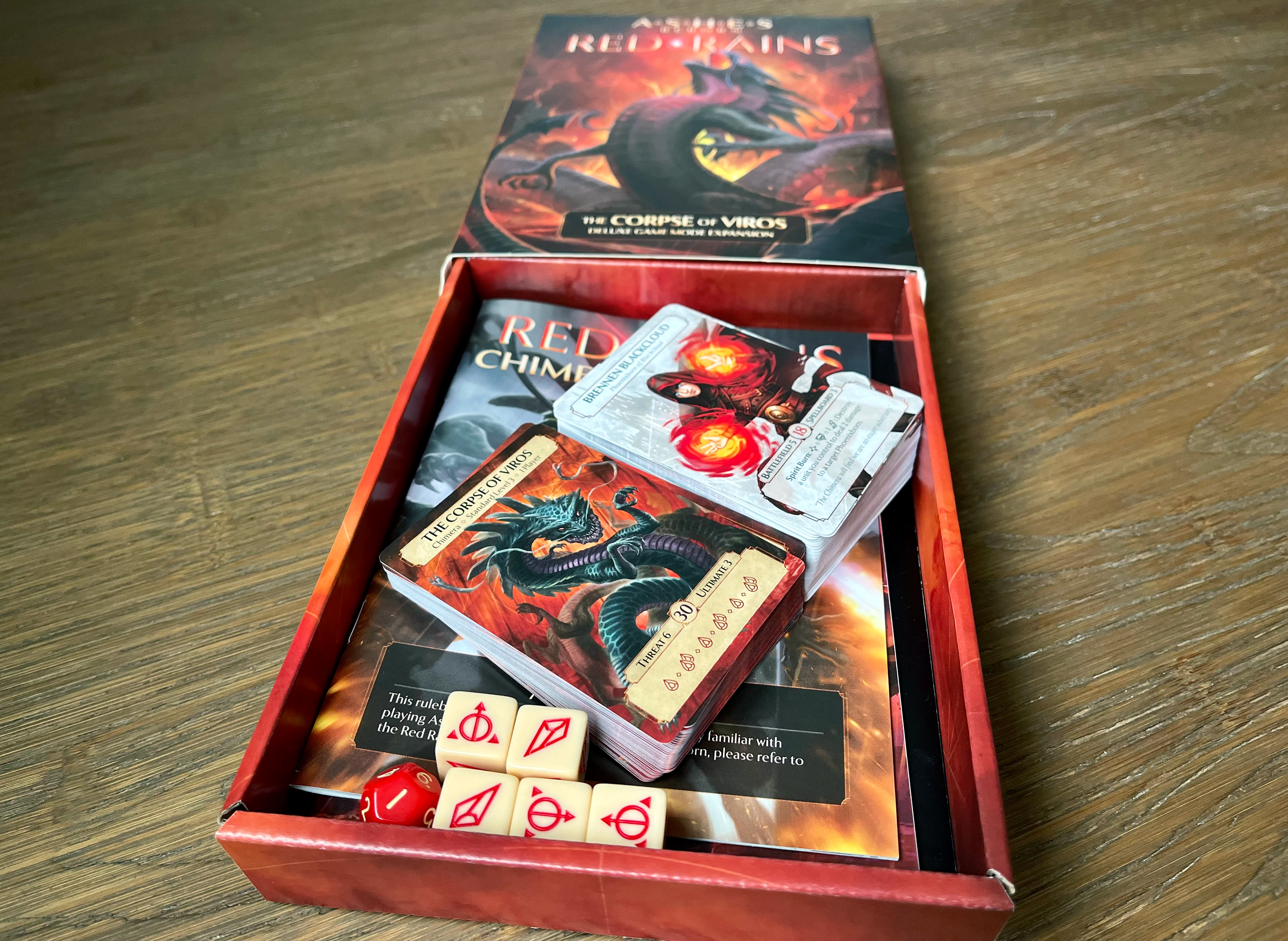 New Preconstructed Player Deck
This set comes with a new, mono-ceremonial magic, preconstructed deck which can be piloted by one of four returning Phoenixborn! Choose your style and enter the fray with powerful new blood spells and loyal allies, sacrificing anything to slay this global threat!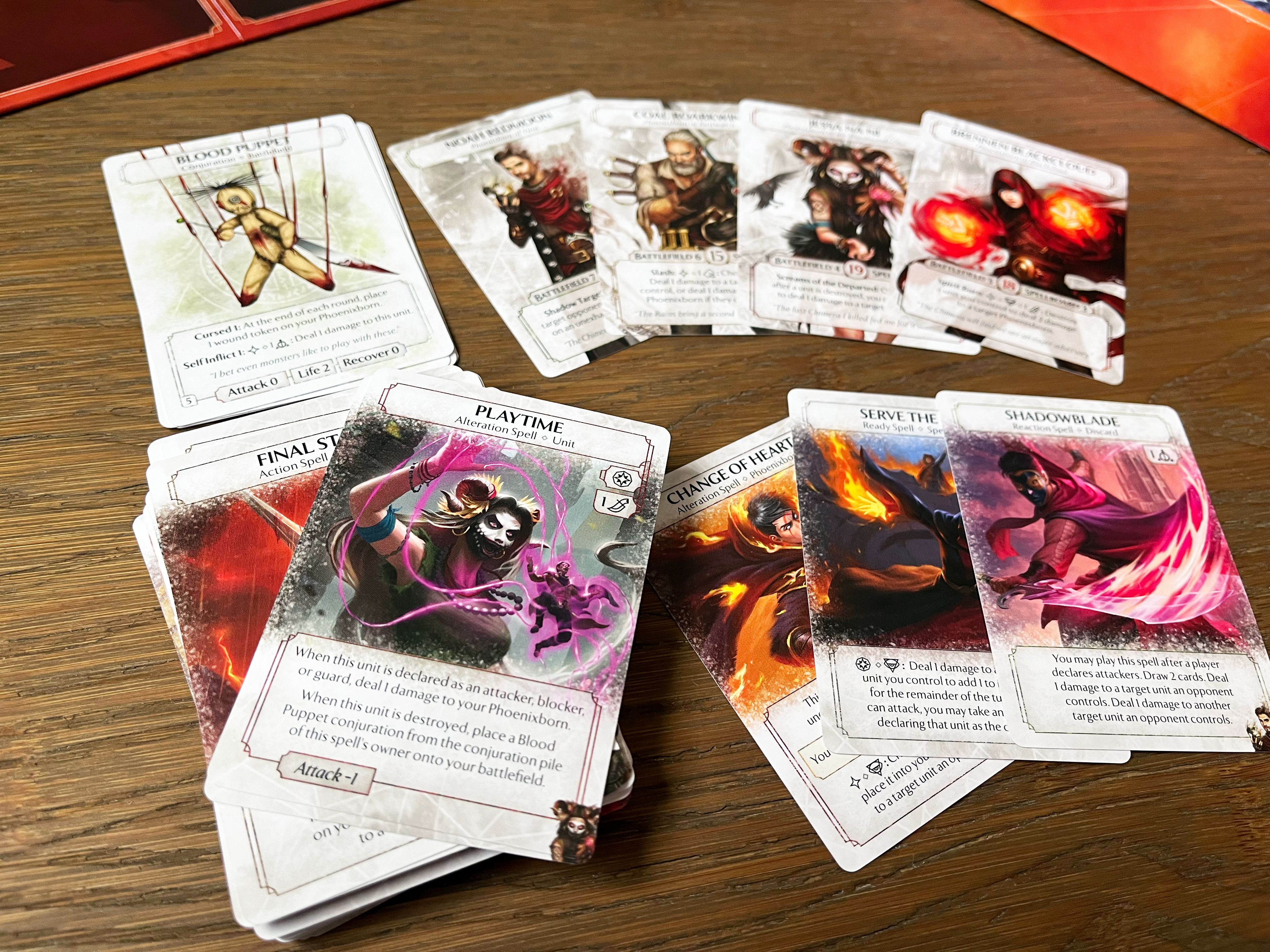 New Phoenixborn Unique Cards
Ashes: Red Rains expands on the existing cast of Phoenixborn in an exciting new way: each Phoenixborn will be re-released with a new card exclusive to them! Players can mix and match these powerful signature cards for their favorite Phoenixborn, but may not include more than three in their deck, and cannot include more than one in their First Five. Will your Coal deck choose to shred the Chimera in a flurry of One Hundred Blades, or will you have him hold his ground and fight to the end with Final Stand? It's your choice!
Campaign Play
The Red Rains game mode supports playing through multiple Chimera encounters as a campaign. Begin your journey with any preconstructed deck, and receive deck-building bonuses from your Ashes collection for each victory you earn against the Chimera. Face the Chimera at its standard difficulty level, or go for glory in a campaign set at a heroic difficulty!
Want to bring your very best to the table? Play against the Chimera using any deck you've constructed, choosing the difficulty you have the courage to face, and see if you can master this brand new game mode.