Ashes Reborn!
Announcing Ashes 1.5
"You cannot kill the Phoenix. Not unless you can kill Time itself."
Just when you thought the mighty Phoenixborn had faded into the unknown, an ally appears, and thus a partnership between Plaid Hat Games and Team Covenant is forged! Together these two companies are working to provide a subscription service that will provide new Ashes releases every three months.  
The first release will be the Ashes Reborn 1.5 Upgrade Kit. Why 1.5? We've gone through every single card that has been released for the game and have assessed and reevaluated each one. It's the same game you've always loved, but many cards have been reworded, improved, or rebalanced, and all will appear in the Upgrade Kit. Future printings of the core Rise of the Phoenixborn set, as well as all the expansions, will be updated to include 1.5 revisions.

The second new Ashes Reborn release will be a brand new deluxe expansion deck, "The Breaker of Fate!" This expansion features fan-favorite Jericho, who now has the ability to wield time magic. This deluxe kit has a deck with brand-new cards, the new time dice, and of course plenty of room to hold a deck, conjurations, and all your dice and counters.
Once these two sets have been released, new Ashes content will be released every three months in the form of two new expansion decks.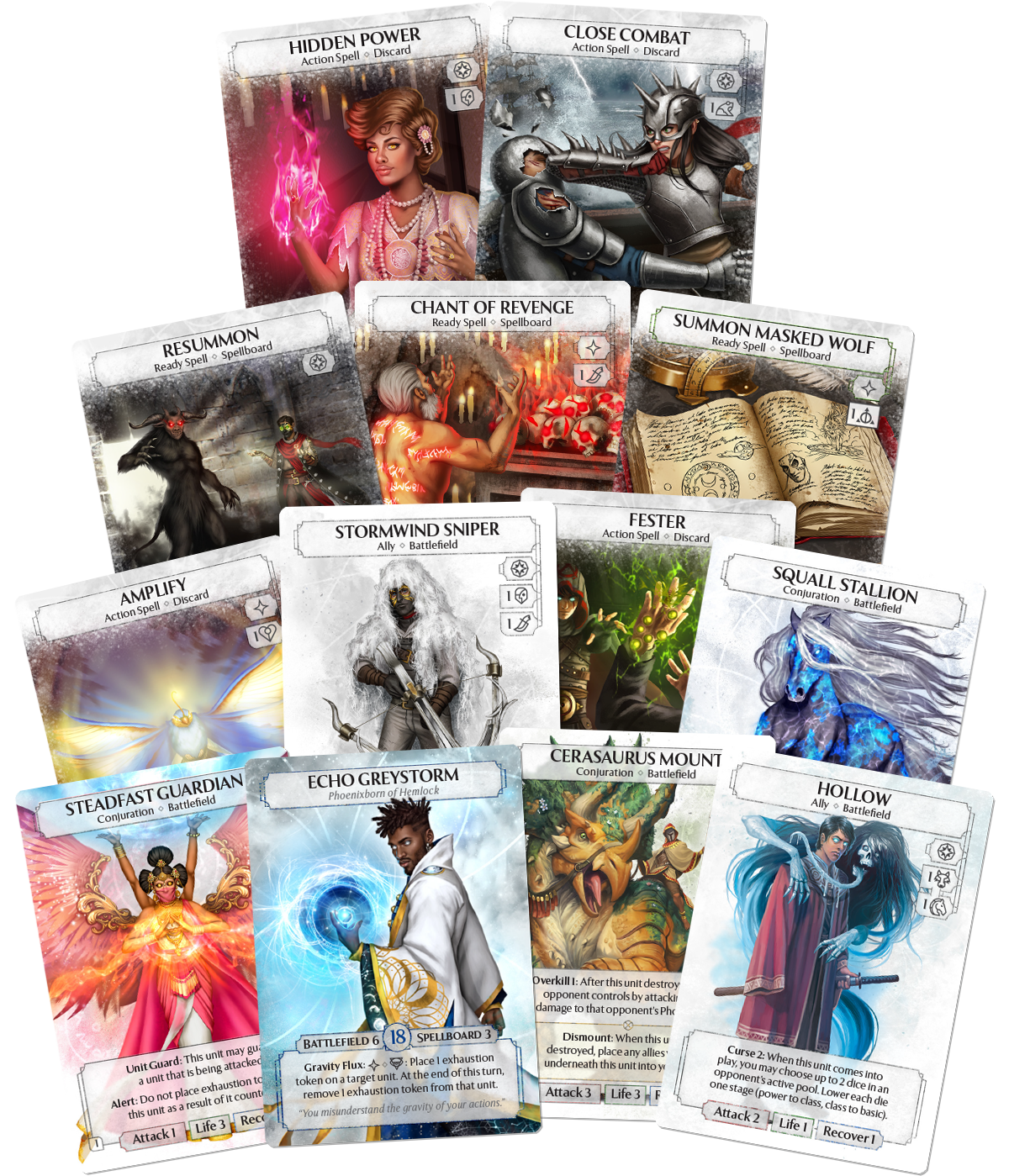 Help us meet our goal!
In order to kick off this player driven production, we need 1,000 subscribers to sign up. Once that goal is met, production will begin to bring each subscriber the hefty Ashes Reborn 1.5 Upgrade Kit, which will include the new 1.5 version rulebook along with more than 350 updated cards from the 16 original products in the Ashes line! Each upgrade kit also comes with enough copies of every revised card to reach the legal deck building limit for that card.
This subscription service will be handled directly by Team Covenant and will be available to residents of the United States and Canada. Subscribing will not only tell us if demand is sufficient to bring back Ashes, but will also provide players the fastest way to get new Ashes content. 
After a TBD time period - these expansions will also become available for purchase exclusively through our web-store in the United States. International customers will be able to get copies through participating retailers.
This resurrection is being helmed by accomplished game developer, Nick Conley, who was the lead play-tester for the original Ashes. He'll be writing an article in the coming week updating players on any game changes they should expect. The Ashes Reborn 1.5 Upgrade Kit will provide everything players need to update their current Ashes collection to the 1.5 ruleset.
Team Covenant has provided a FAQ support page that can be found here. 

Isaac Not Included
Now is the perfect time to catch up!
If you or a friend have been holding off on getting into Ashes, or finishing up your collection, now is the time to get on it! From now until we run out of stock, Plaid Hat Games is offering 50% off all original Ashes Expansion Sets on our web store. Getting Ashes 1.0 products from our web store now, and subscribing at Team Covenant to receive the upgrade kit, will be the most cost effective way to get caught up if you are missing four or more expansions from your collection.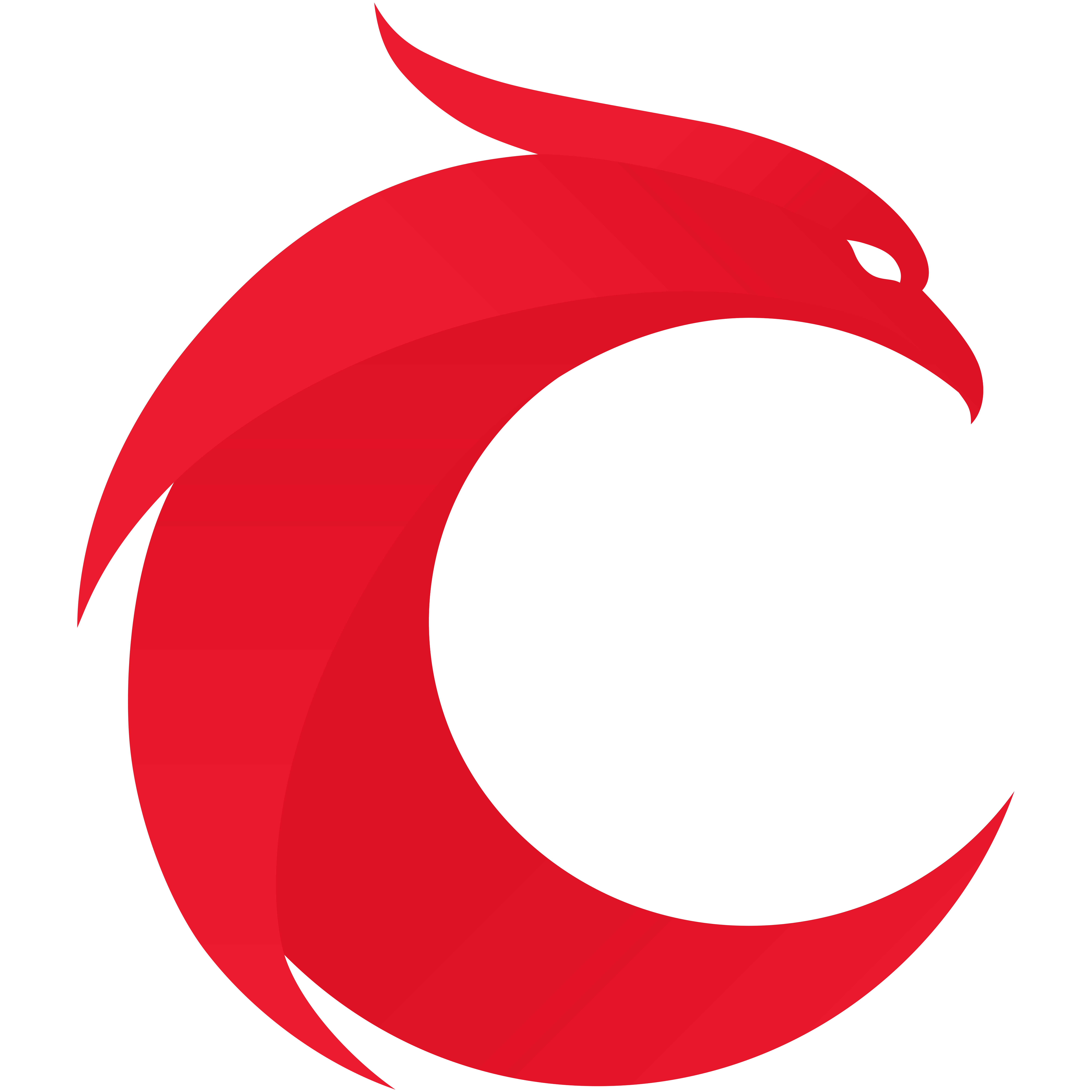 Help us make the reboot of Ashes possible, and sign up for the subscription plan through Team Covenant today for just $29.95 per new release.
Jericho and the Promotional Phoenixborn
The original Jericho Kill deck, The Path of Assassins, and the three promotional Phoenixborn are being retired. Jericho Kill won the last official Ashes tournament in 2018, thus earning her a new incarnation. Please note this is the only time we will retire an entire Ashes deck. The promotional Phoenixborn are facing retirement as well, but only with the intention of finally giving them complete decks of their own.