Revisiting the game that started it all!
Summoner Wars Second Edition is a fully expandable, tactical dueling card game, featuring updated versions of beloved factions, along with exciting new factions ready to join the battle. 
Now with two great ways to play! Summoner Wars Second Edition can be played in-person with physical cards, online with our new browser based app Summoner Wars Online, or both! Become a subscriber to stay up to date with the latest cards and strategies!
With new artwork and a perfected rules system, this edition is guaranteed to delight both new and old fans alike!
The Exciting Card Game of Fantasy Battlefield Combat!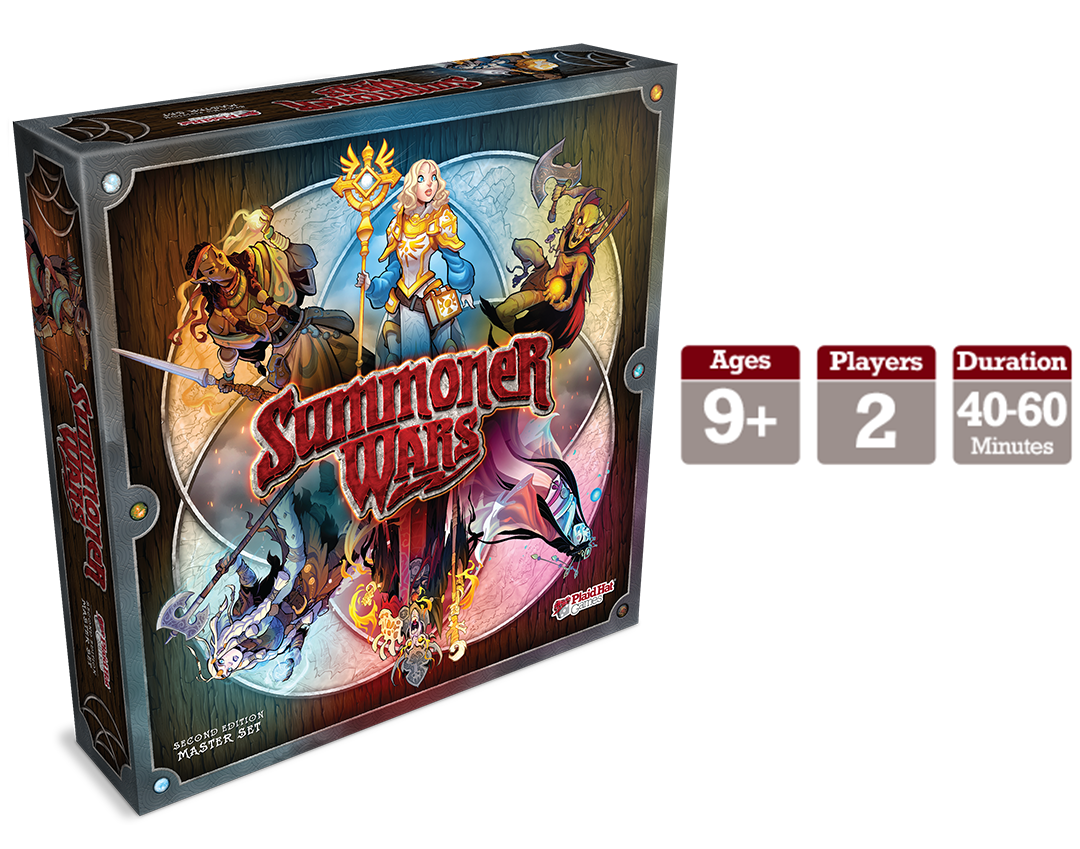 Summoner Wars puts you in the role of a powerful summoner in control of a unique army, dedicated to taking control of the war-torn planet of Itharia. Display your tactical prowess by summoning units to your gates, outmaneuvering your opponent, and cutting down the enemy summoner to claim victory. Be wary though! The enemy will take advantage of every opportunity they find to destroy you and your army.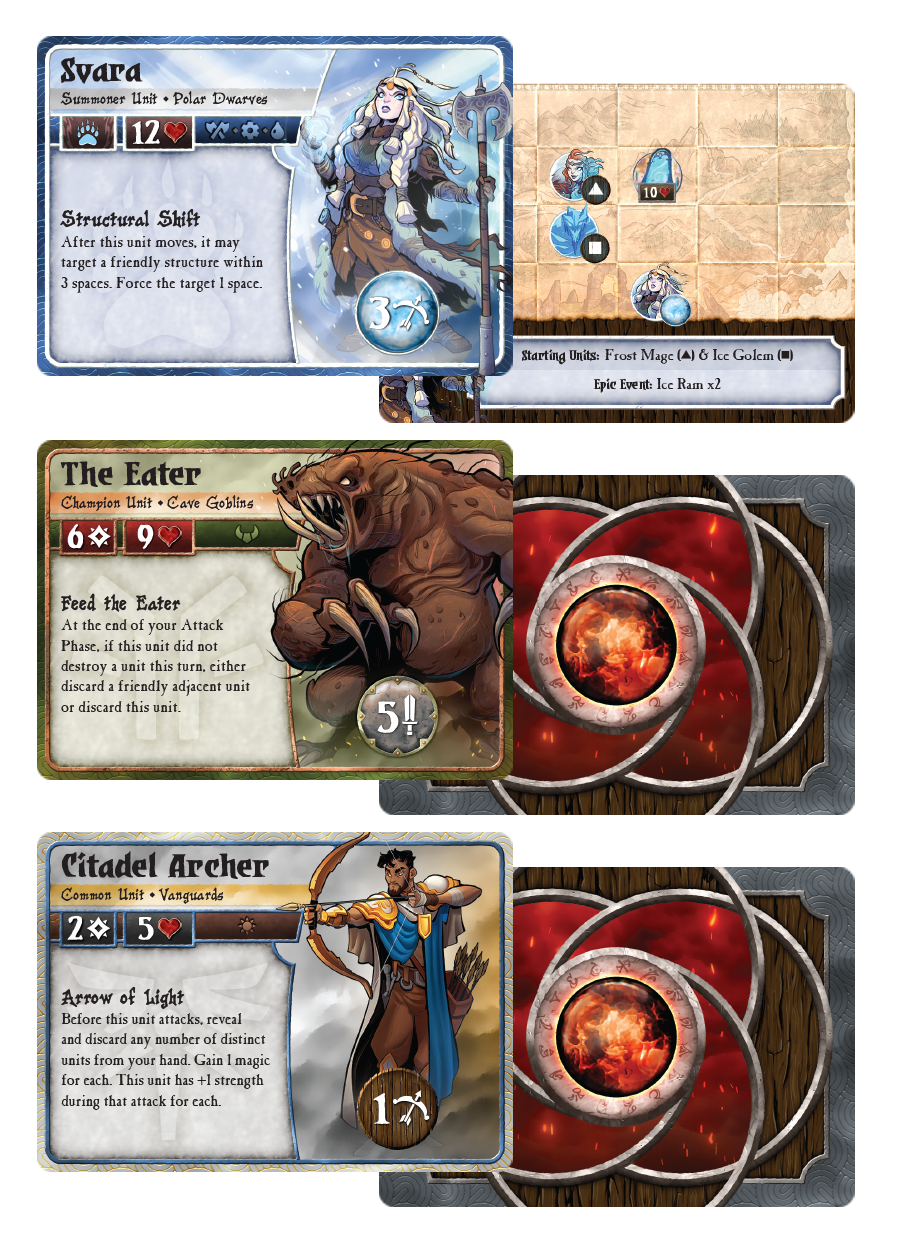 Countless units, a wide variety of spells and abilities, and the option to build your own decks, all make for a game sure to entertain, play after play.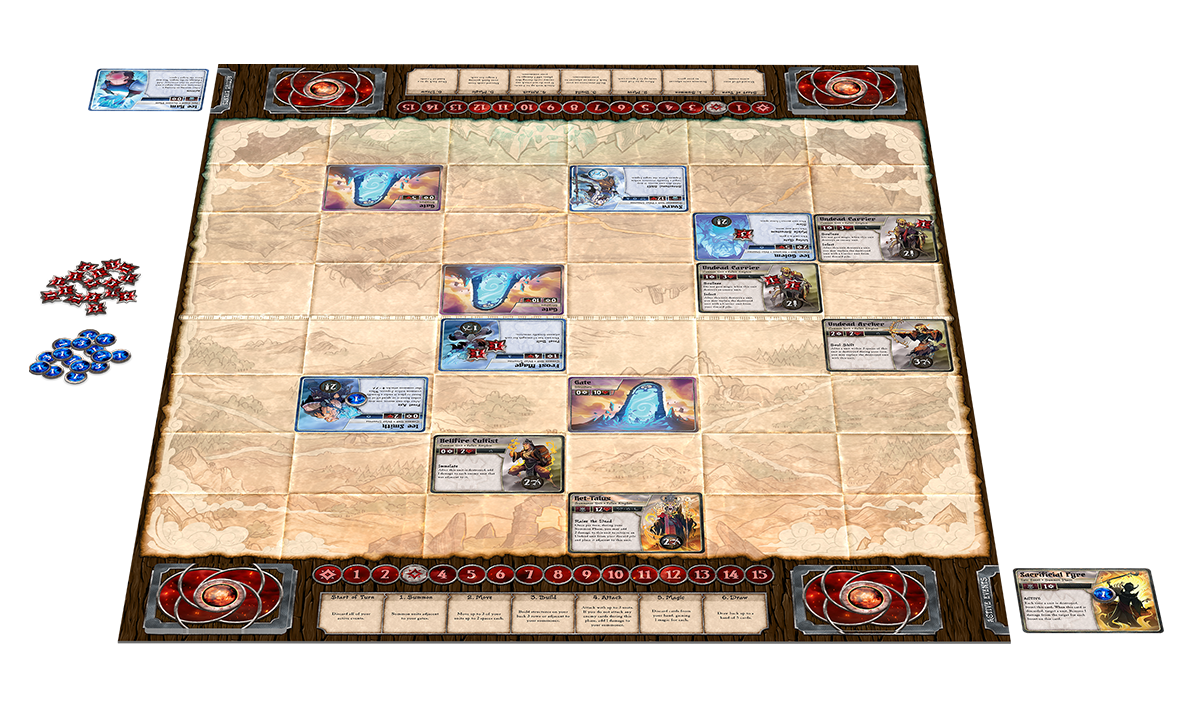 Summoner Wars Online! Try the Demo!
Now is your chance to try out Summoner Wars Online. Players will have access to the beta version of Summoner Wars Online, our exciting new browser based app, when they become either a Full or Digital Only Subscriber! 
Gameplay on Summoner Wars Online is identical to the physical game and will include all factions from the Master Set when it launches in August 2021. The app will be updated as new factions are released! 
Summoner Wars Online will always feature a free, rotating "faction pack of the month." This will be a great way for players to try out the game, and a way for subscribers to play with friends who have yet to discover the joy of Summoner Wars.
Click on the link below to try your hand against D.O.U.G., the Digital Online Unfriendly Gamer. Watch out though, he's pretty rude and can cut straight to your core.
Scared of technology? Don't worry, the demo is very user friendly and will walk you through turns. Try it out!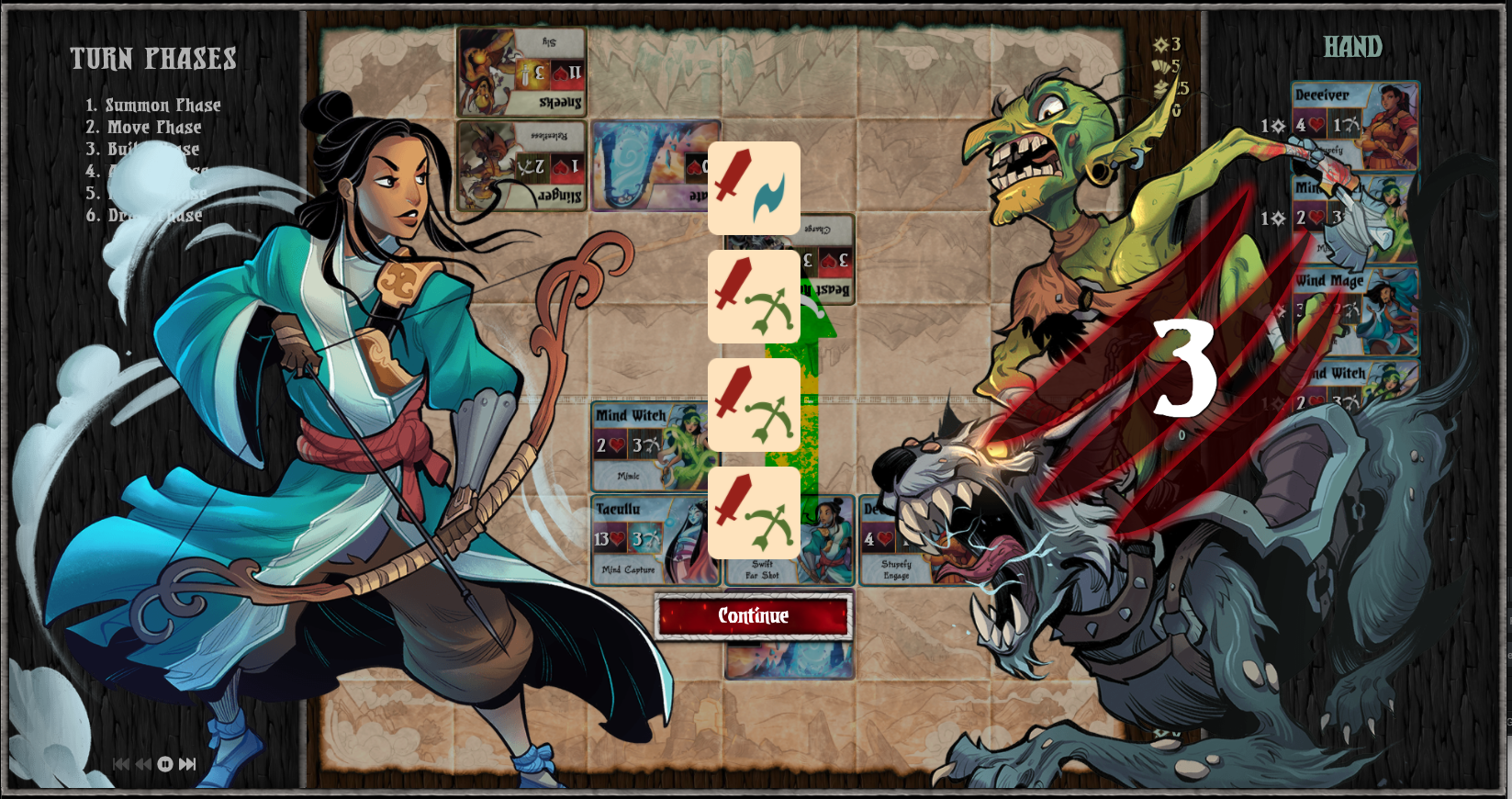 A Brand New Look!
Summoner Wars Second Edition has a new look! Acclaimed illustrator Martin Abel first worked with Plaid Hat Games in 2017, and is now back for Summoner Wars! Vibrant colors and contemporary design brings the summoners into a new decade. In addition to all-new illustrations, Plaid Hat has better optimized card layout to improve your gameplay. We're also lucky to have Madison Johnson contributing their fantastic art to this brand new edition, as well.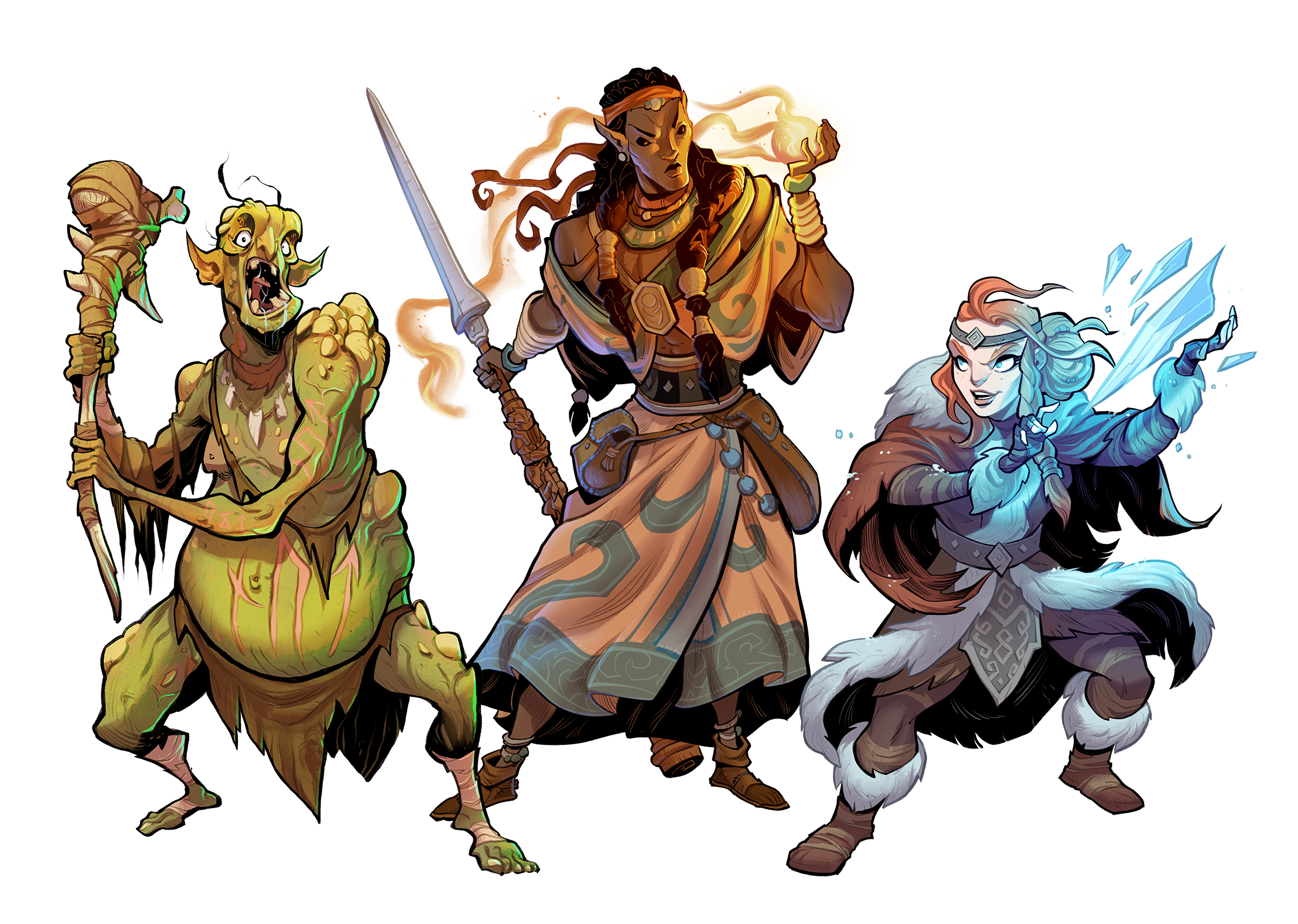 Community Goals
Full Subscription Goals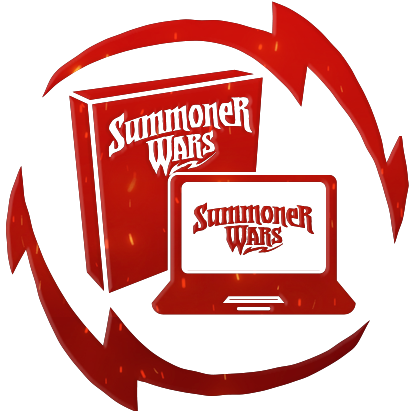 Become a Full Subscriber to help the community earn some sweet Summoner Wars swag!
Full Subscription Count:
Loading...
4000+ Subscriptions
Upgraded Damage, Boost, and Magic Tokens
Preview image coming soon!
3000+ Subscriptions
8 Upgraded Dice
Preview image coming soon!
1000+ Subscriptions
2 Promo Mercenary Champion Cards
Preview image coming soon!
Only Subscriptions count towards Community Goals!
Estimated Delivery Date - August 2021
Digital Community Goals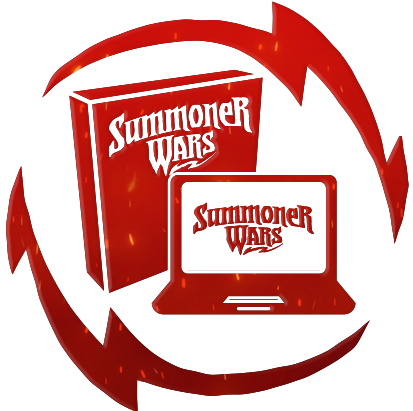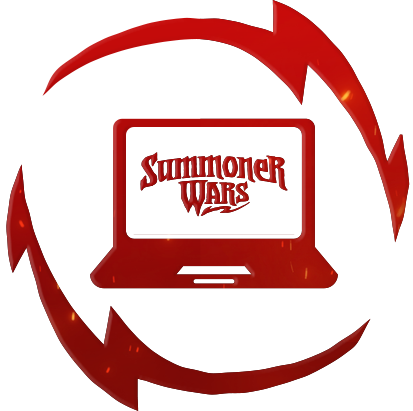 Help us create the best app possible by becoming a Full or Summoner Wars Online subscriber!
Subscription Count:
Loading...
5000+ Subscriptions
Begin work on phone/switch ports
4000+ Subscriptions
Single Player Campaign
3000+ Subscriptions
Official PHG Tournaments
2500+ Subscriptions
Ranked Play
2000+ Subscriptions
Matchmaking Feature
1500+ Subscriptions
Chess clock Feature
1000+ Subscriptions
Turn E-mail Notifications
Dice Tower Review
Watch It Played
Summoner Wars Playthrough
Summoner Wars Second Edition Unboxing
Dicebreaker Plays Summoner Wars
Summoner Wars Comparison of Editions