The Blight of Neverset Preview #4
Love and Loss
Welcome back, Ashes players! Preview season is here for the third expansion in the Red Rains cycle: The Blight of Neverset! This expansion comes with a mono-charm magic preconstructed deck of all-new player cards. Today we will showcase the new Phoenixborn exclusive cards for our returning cast members.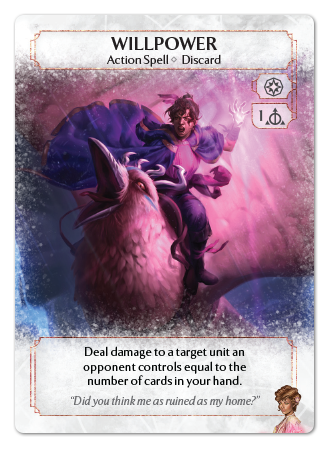 When Saria's lighthouse palace was destroyed with the coming of the Red Rains, she was left with no material possessions, no domain in which to beckon unsuspecting foes into a realm of illusion and gluttony. Now she must take to the skies on her loyal Seaside Raven, fueled by nothing but her own Willpower. Collect what you have remaining to make this spell as powerful as it can be!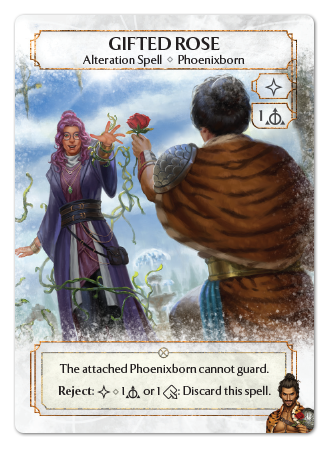 Leo's offering provides a moment of distraction for the opposing Phoenixborn, stepping them aside from combat to enjoy the palace gardens of Neverset. Divert your opponent's attention from the massacre that is sure to follow this offering.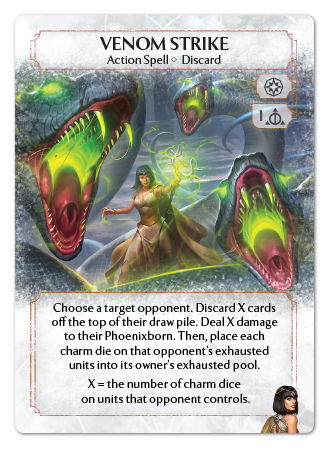 Maeonis' power is no longer limited to simply summoning Maeoni's infamous Silver Snake and consuming all in its way. Poison your foes with snake venom through charm dice powers before unleashing this lethal strike that increases in power the more poisoned they are!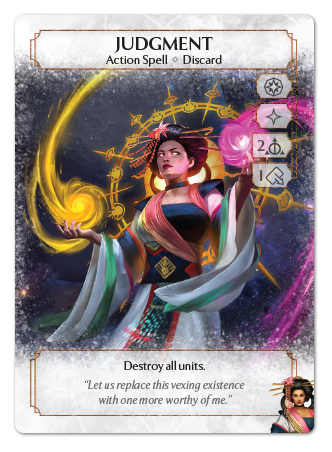 Astrea wields her godlike power with no discrimination. When all else fails, simply erase all that there is in a sweeping wrath of her Judgment!
Stay tuned for the next article as we unleash the aspects of the newest Chimera opponent, The Blight of Neverset!