Mountain Vargath Preview #1
Wolfsbane Brute and Glory Caller
Welcome back, summoners! The Mountain Vargath have finally returned for second edition! Check out the announcement of the summoner Sunderved and his epic event here. Today, we'll get into some of the common forces found in the goat army.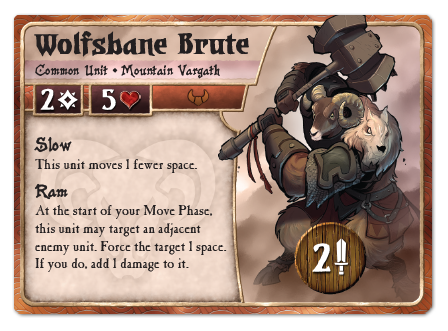 What the Wolfsbane Brute lacks in speed is made up for by raw power and battlefield dominance! Ram those who stand in your way to ensure your Vargath army can charge into enemy territory with ease.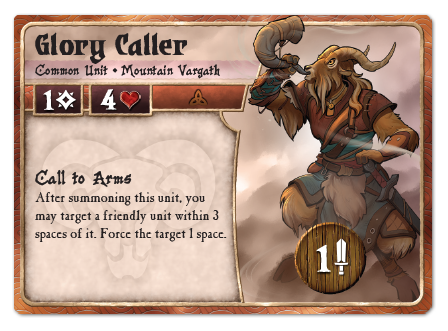 To help maneuver around the slow Brutes and sheer quantity of goat warriors, the Glory Caller comes to aid. Use their powerful one-time ability to get your forces into Ramming formations before charging down the mountain!
Tomorrow, we continue Summoner Wars previews as we share the remaining two Mountain Vargath common units!