The Frostwild Scourge Preview #6
Storm Rages!
The Frostwild Scourge is the second Chimera to manifest after Rowan Umberend's calling of the Red Rains. It has appeared on the outskirts of Rin's homeland, Frostdale. This Chimera was born of those lost to the deathly grips of the tundra wasteland, whose brave and adventurous spirits have been corrupted by the Red Rains, seeking now to prove their might through sheer destruction and rage. This Chimera comes in two aspects, Might and Storm, exemplifying two distinct behavioral patterns the Phoenixborn may encounter it in. Today we will be examining the Storm aspects that make up this new foe of the Red Rains cycle.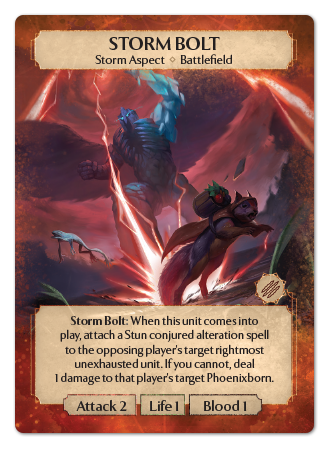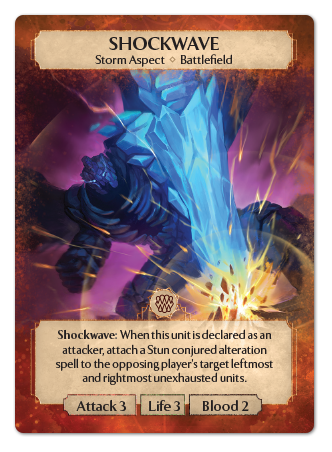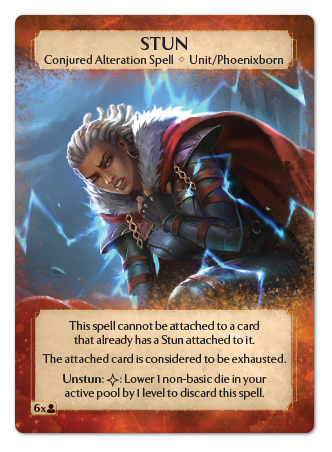 The Frostwild Scourge can summon powerful storms of lightning, ice, and wind to stun its foes and erode their willpower. The electric attacks will apply the Stun debuff to your units to slow down your actions and chip away at your magic sources, while also temporarily exhausting units as potential blockers!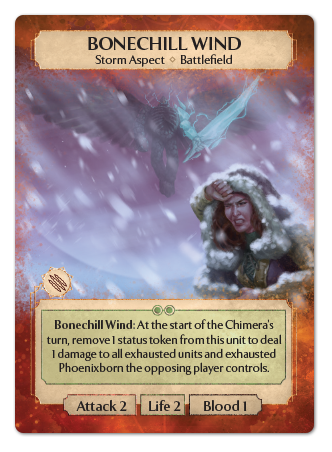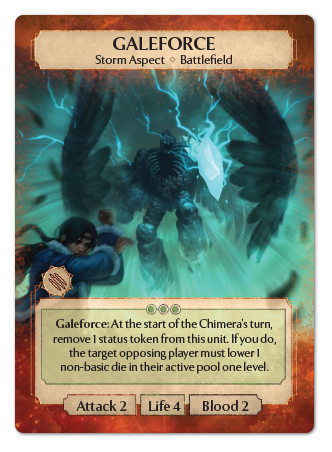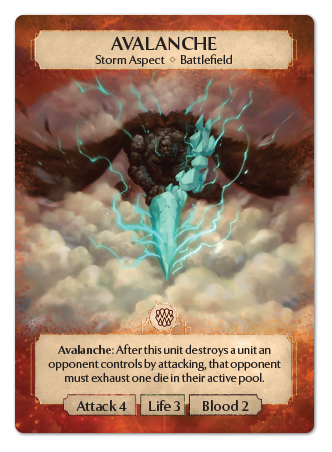 It is exhausting work to exist in the Frostwild, let alone fighting against this titanic foe. The Bonechill Wind will whittle away at companions too tired to act, Galeforce winds will weaken your magic, and the mighty Avalanche attack could lock you out of tapping into your magic altogether!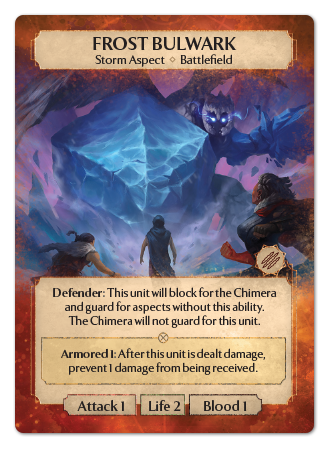 If all that weren't enough, the Frostwild Scourge may manifest a massive shield to protect itself from your coordinated attacks, requiring concerted effort to break through the ice.
Thanks for checking out the previews for The Frostwild Scourge. We are drawing very close to the set's launch, so get ready! Make sure to subscribe to Team Covenant's Subscription plan to be among the first to receive this thrilling Red Rains expansion!