The Frostwild Scourge Preview #5
Mighty Force!
The Frostwild Scourge is the second Chimera to manifest after Rowan Umberend's calling of the Red Rains. It has appeared on the outskirts of Rin's homeland, Frostdale. This Chimera was born of those lost to the deathly grips of the tundra wasteland, whose brave and adventurous spirits have been corrupted by the Red Rains, seeking now to prove their might through sheer destruction and rage. This Chimera comes in two aspects, Might and Storm, exemplifying two distinct behavioral patterns the Phoenixborn may encounter it in. Today we will be examining the Mighty aspects that make up this new foe of the Red Rains cycle.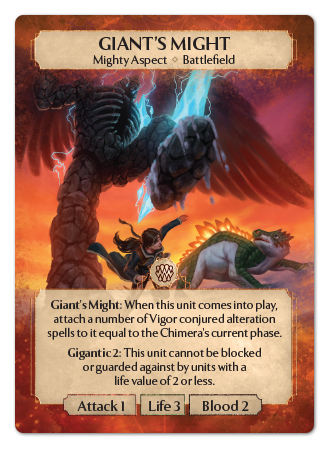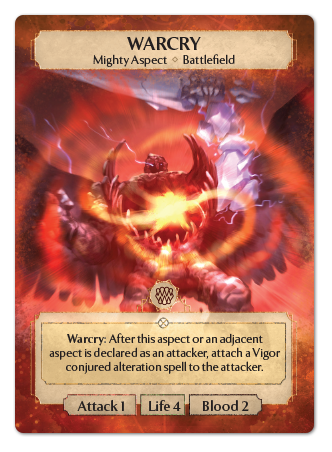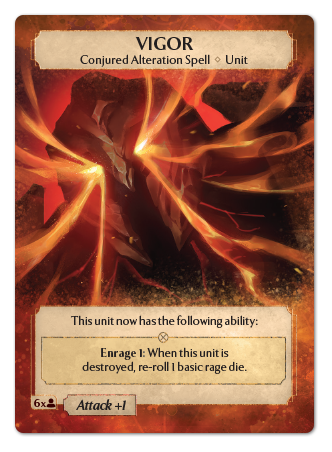 The Frostwild Scourge is imbued with Vigor, ensuring that it can strike down any foe that dare challenge it in combat. Those foolish enough to do so will only enrage this titan more. As the battle progresses, watch as Giant's Might scales up in intensity, fueled by the rage dice ramping of Vigor!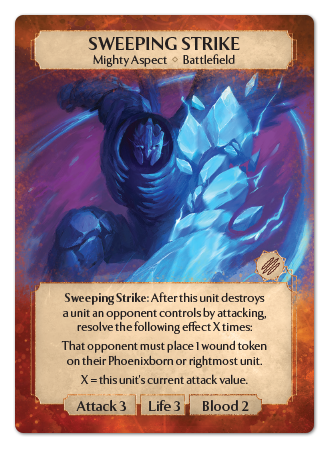 The Chimera will swing its massive sword of ice, striking the right side of your battlefield and sweeping through to nearby companions. The more powered up the Chimera is with Vigor, the more devastating this Sweeping Strike will be!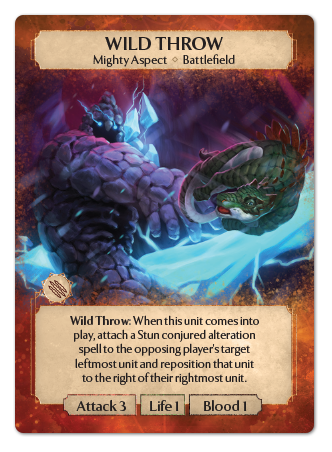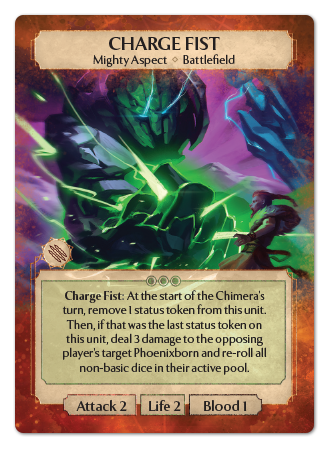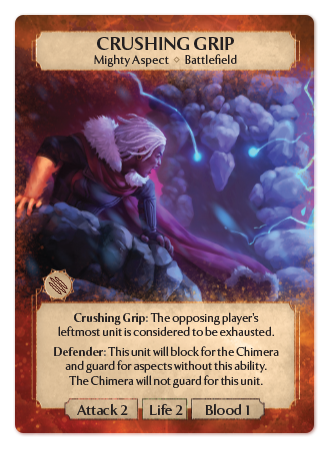 This Chimera's mighty fist will decimate the left flank of your battlefield, locking down units in its Crushing Grip, or tossing them aside to the opposite end of the battlefield, breaking up your tactical formations. Ignore the Chimera's mighty fist at your own peril, for if you give it the time to fully power up, your Phoenixborn will be taking a devastating Charge Fist punch directly!
Next week, we will take a look at the Storm aspects of the Frostwild Scourge. See you there!