Magnetic Deck Boxes Now Available
Store your favorite faction in style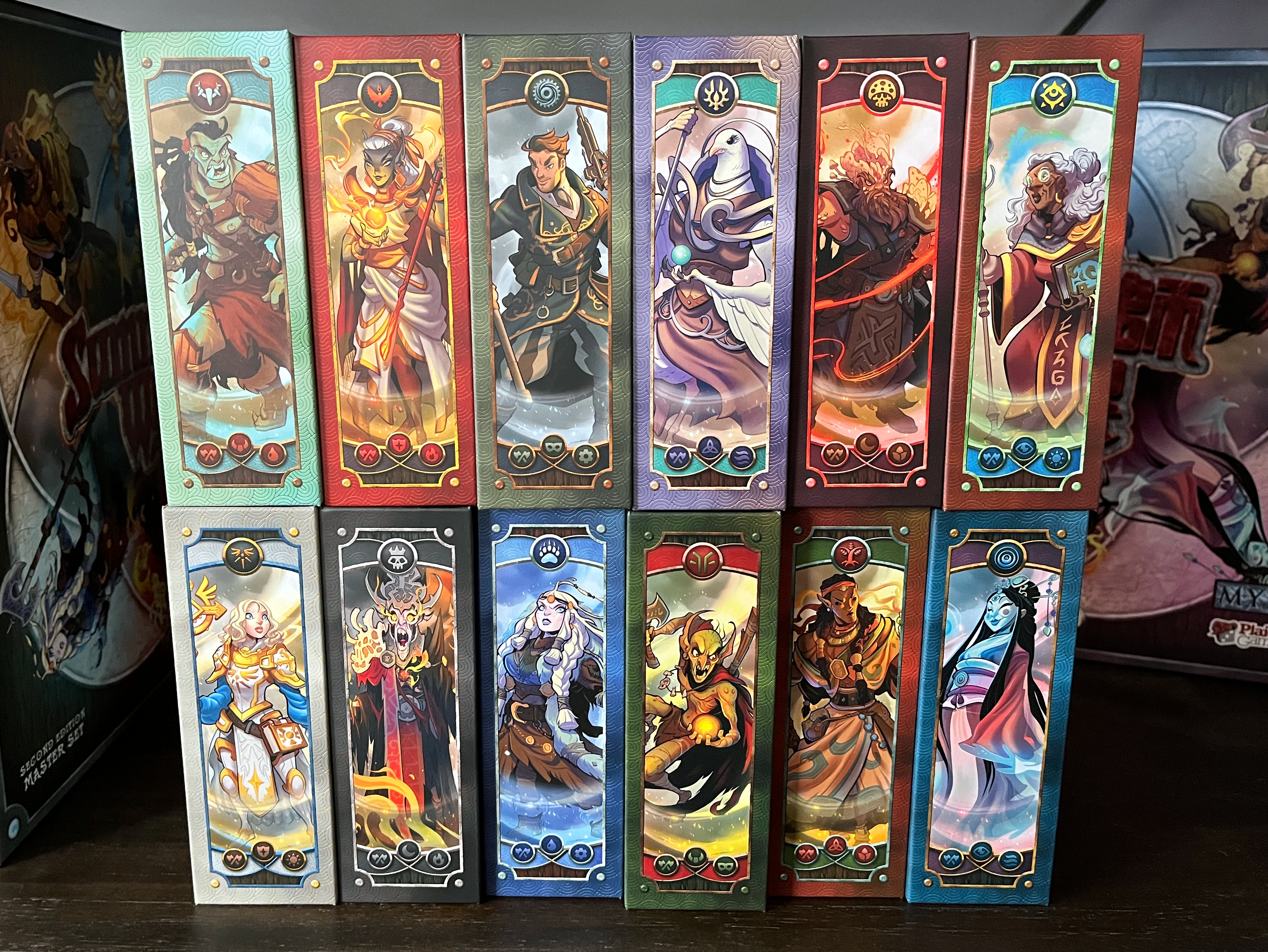 Complete your Summoner Wars Second Edition collection with these 12 new magnetic faction deck boxes available now exclusively on the Plaid Hat Games web-store! Each deck box can hold one deck of sleeved-cards and a set of dice and tokens. The decks available include factions found in the Master Set and Starter Set, along with the other 4 first released factions. Additional deck boxes coming soon!
Individual deck boxes are $6.95. Or get the entire set for only $49.95! That's a whopping savings of $33! Order now before the big boss does the math and discovers his mistake!
Meet the Shadow Elves and Wayfarers!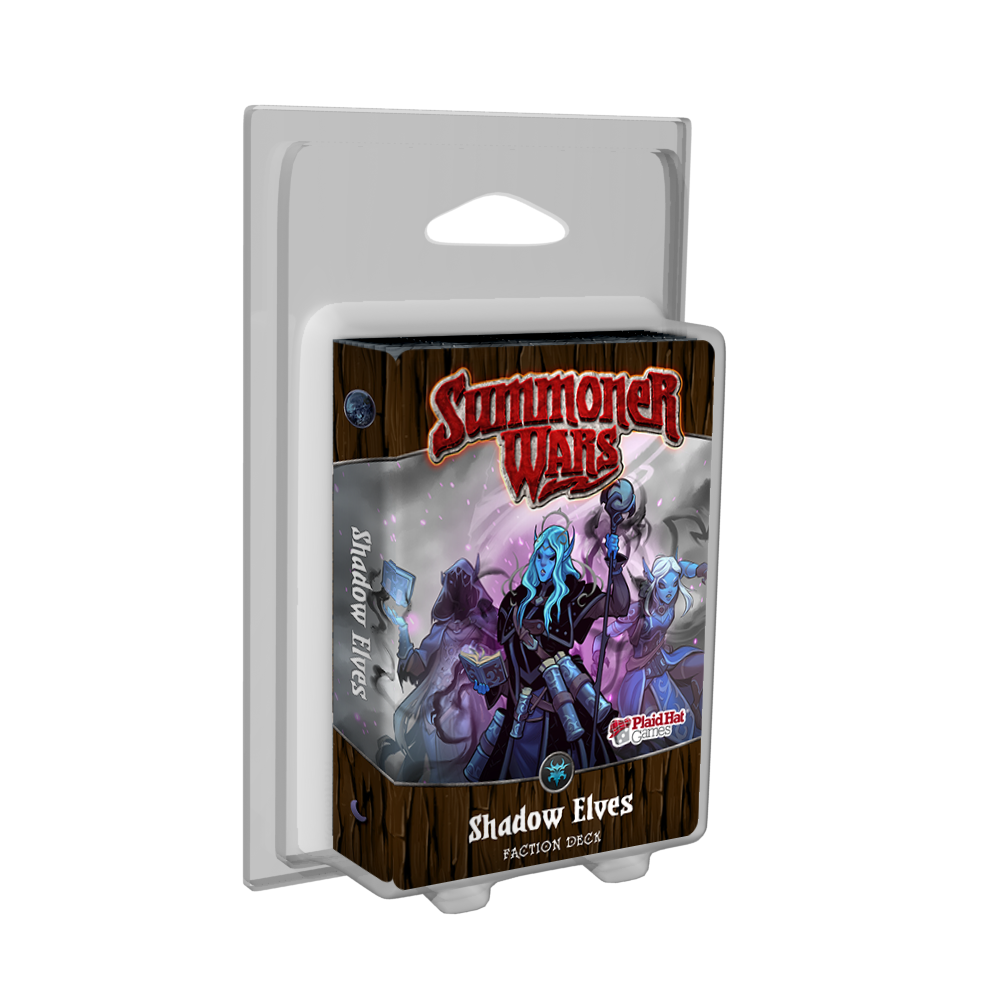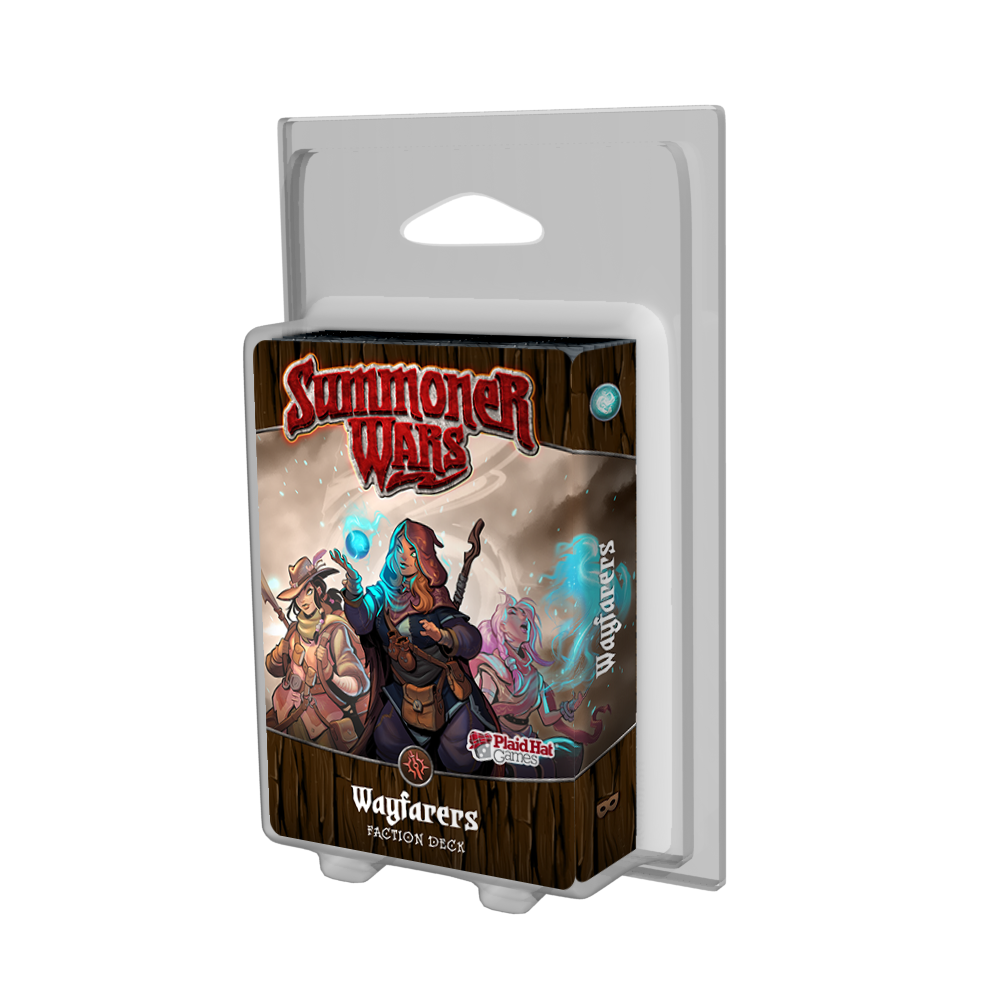 The next two faction decks for Summoner Wars Second Edition will arrive early next month! The Shadows Elves are composed of scholars of forbidden knowledge and assassins who prowl the darkness. And the Wayfarers are a band of spirited adventurers, seeking the thrill of new horizons across all of Itharia. Make sure to become a Full Subscriber to be among the first to get your hands on these armies!
Feast your eyes on the first card preview here!