Announcing the Skyspear Avians and Cloaks
New Second Edition Factions
Hello Summoners!
We are excited to announce the next two Summoner Wars Second Edition factions coming to subscribers and retailers early 2022 - The Skyspear Avians and Cloaks! Take to the sky with the Avians or sneak your way into enemy territory with the Cloaks. Let's see which faction wets your fancy.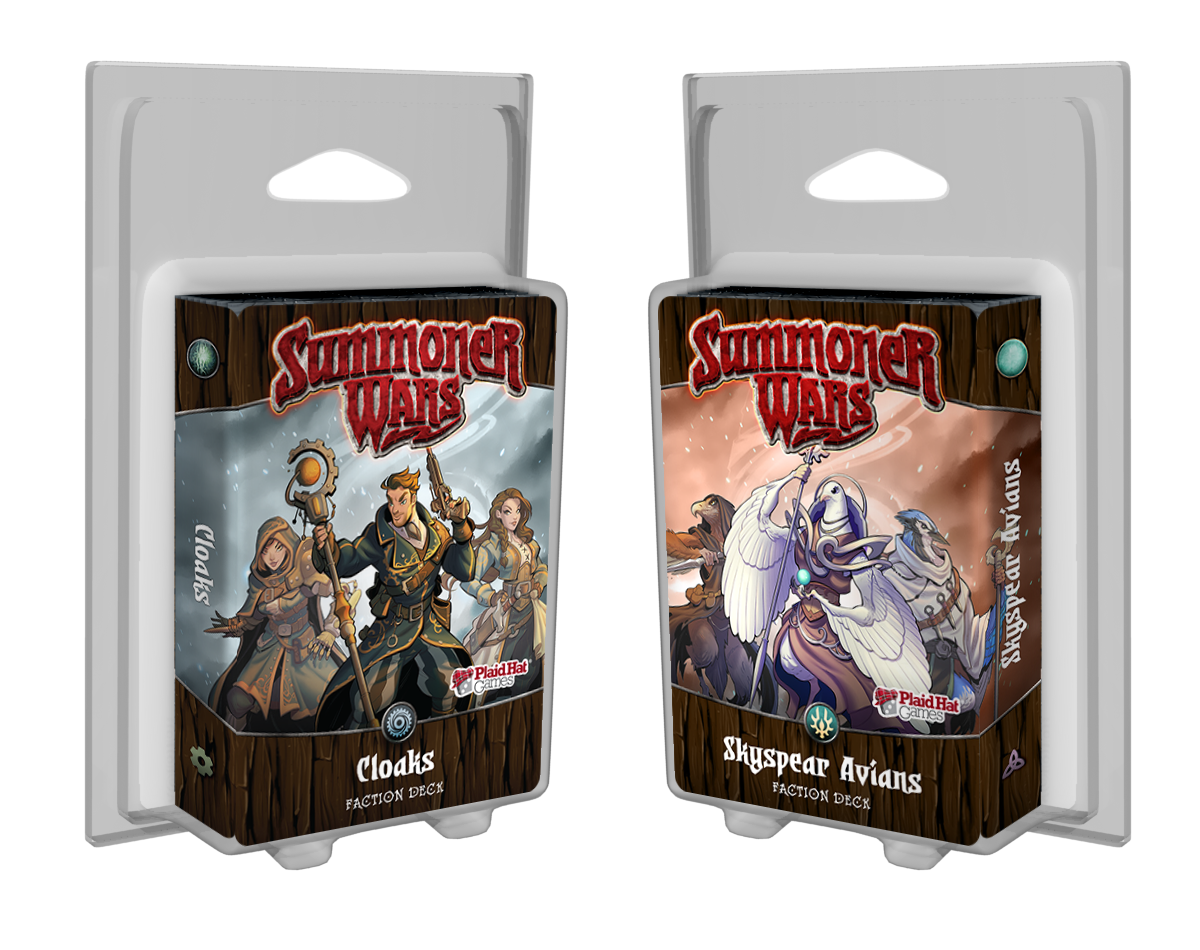 Skyspear Avians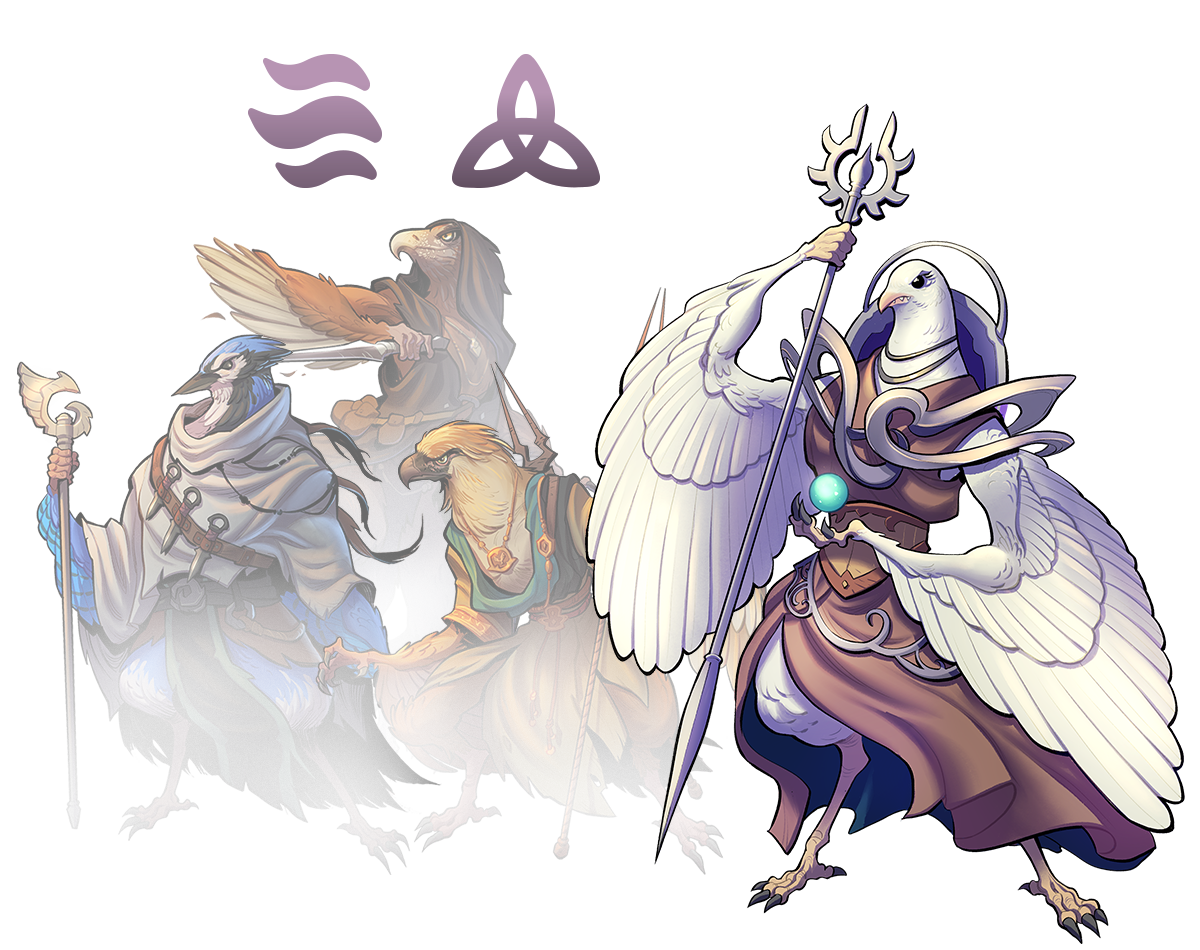 The Skyspear Avians are a group of winged warriors, capable of flying over foes and flocking into perfect formations. Led by the summoner Ava, no enemy is safe from the reach of the Skyspear Avian's aerial attacks.
Cloaks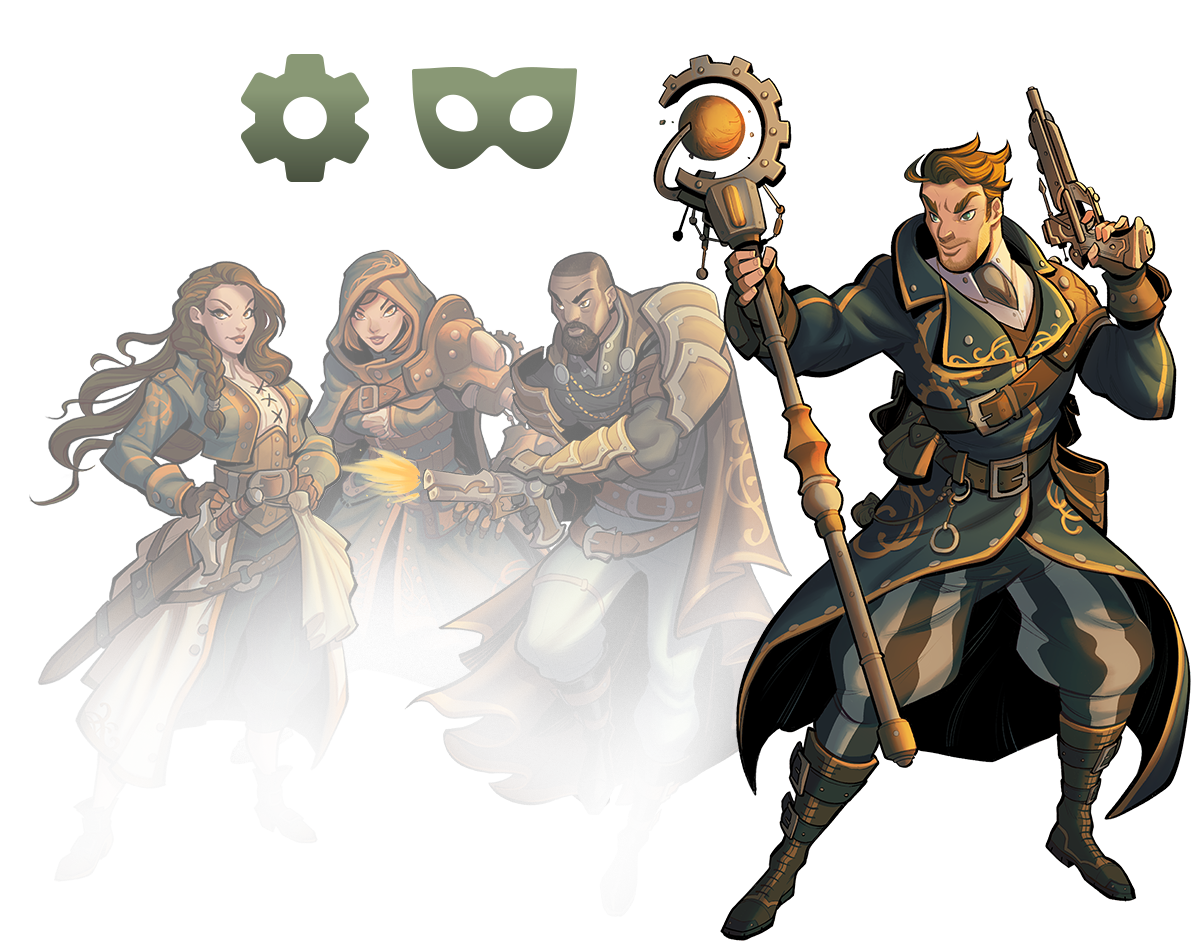 The Cloaks are a band of scrappy fighters and sly bandits, ready to sneak around the battlefield and launch calculated attacks with their advanced mechanical inventions and weapons. The Cloaks are led by Vlox, who has the ability to copy any other ally's abilities, adapting to any situation.
Stay tuned for card previews for the Cloaks and Skyspear Avians closer to their release date!
Become a full subscriber to Summoner Wars Second Edition and be one of the first to receive new factions. Plus receive full access to SummonerWarsOnline.com for as long as you're a current subscriber.  More info here!