November 2023
Plaid Friday and Events!
This Thursday, November 16th at 1 pm ET view the STREAM OF THE CENTURY!
Profit's High Elves will take on Askyriel's Cloaks in the latest Summoner Wars Online tournament. Watch to see which of these custom decks will come out on top!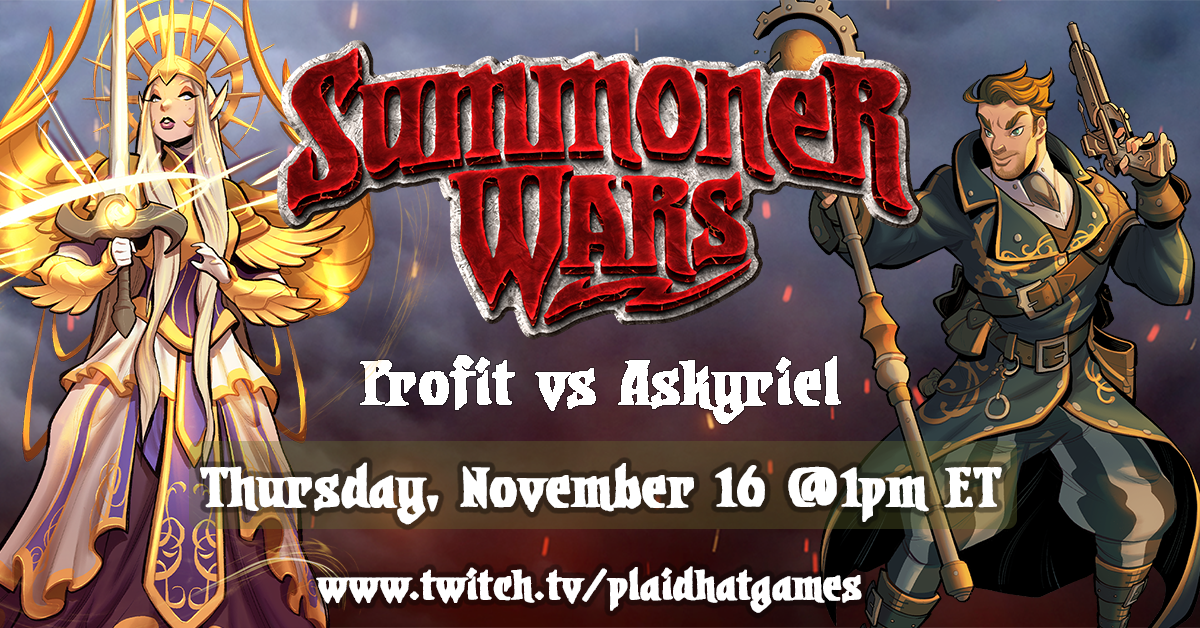 Cleveland Friends!  
Stop by Recess Games in North Olmsted on Saturday, November 18th from noon to 3:30 pm and learn how to play Freelancers: A Crossroads Game! Come create a character, roll funky dice and earn a fancy title or two in this post-apocalyptic fantasy adventure.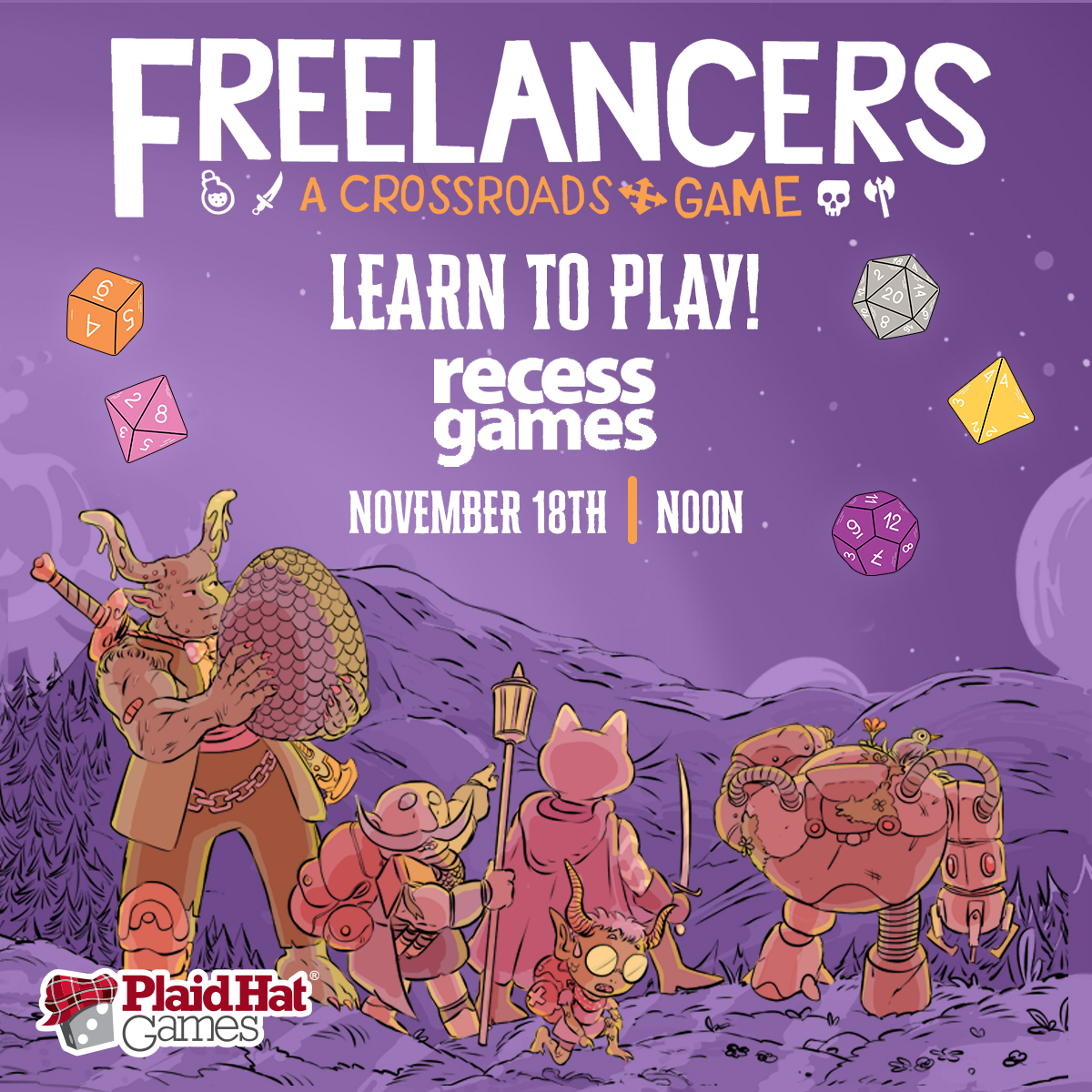 Come see why reviewers are raving about Freelancers! 
"I love everything about this game. This has everything I want…I love Freelancers, it's great." 
                                                                                                                       - The Dice Tower
"I really, really love this game. I highly recommend Freelancers."
                                                     - The Dungeon Dive

Forget about Black Friday, Celebrate Plaid Friday!
From Friday, November 24th until Monday, November 27th, get 30% off select games at plaidhatgames.com.

Set your clock! There's no better time than now to get into these award-winning card games!
Purchases of $75 or more ALWAYS receive Free Shipping from PlaidHatGames.com when shipped to an address in the 48 contiguous United States.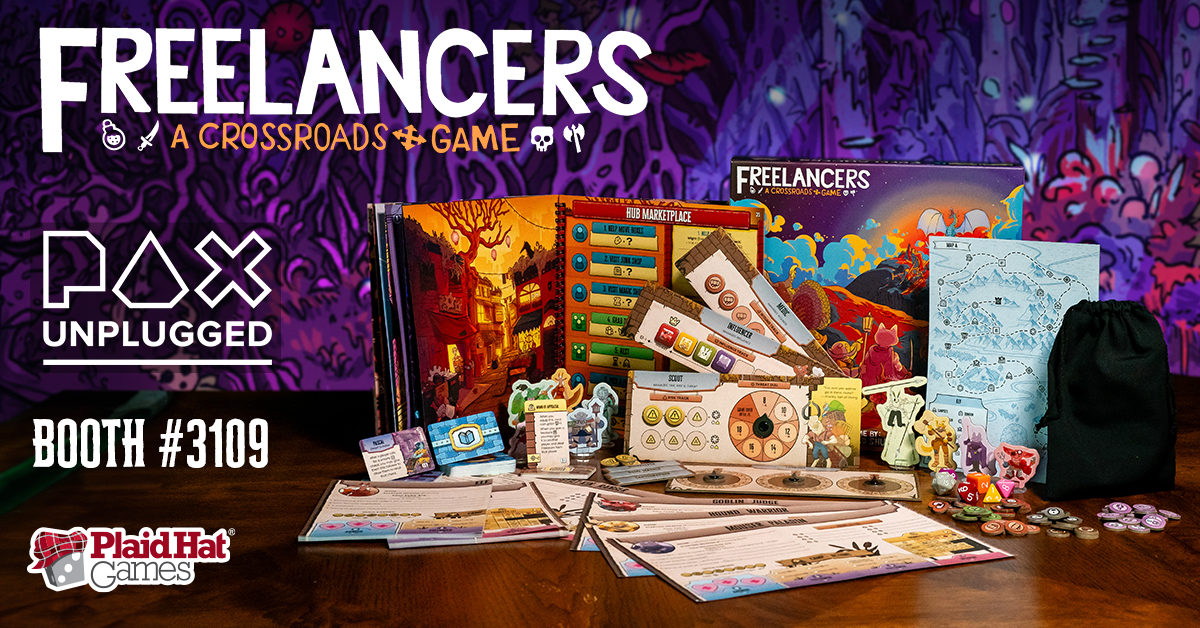 We'll be at PAX Unplugged from December 1st - 3rd looking pretty and running demos of Freelancers: A Crossroads Game! Swing by Booth 3109 to say hello and become a freelance adventurer!