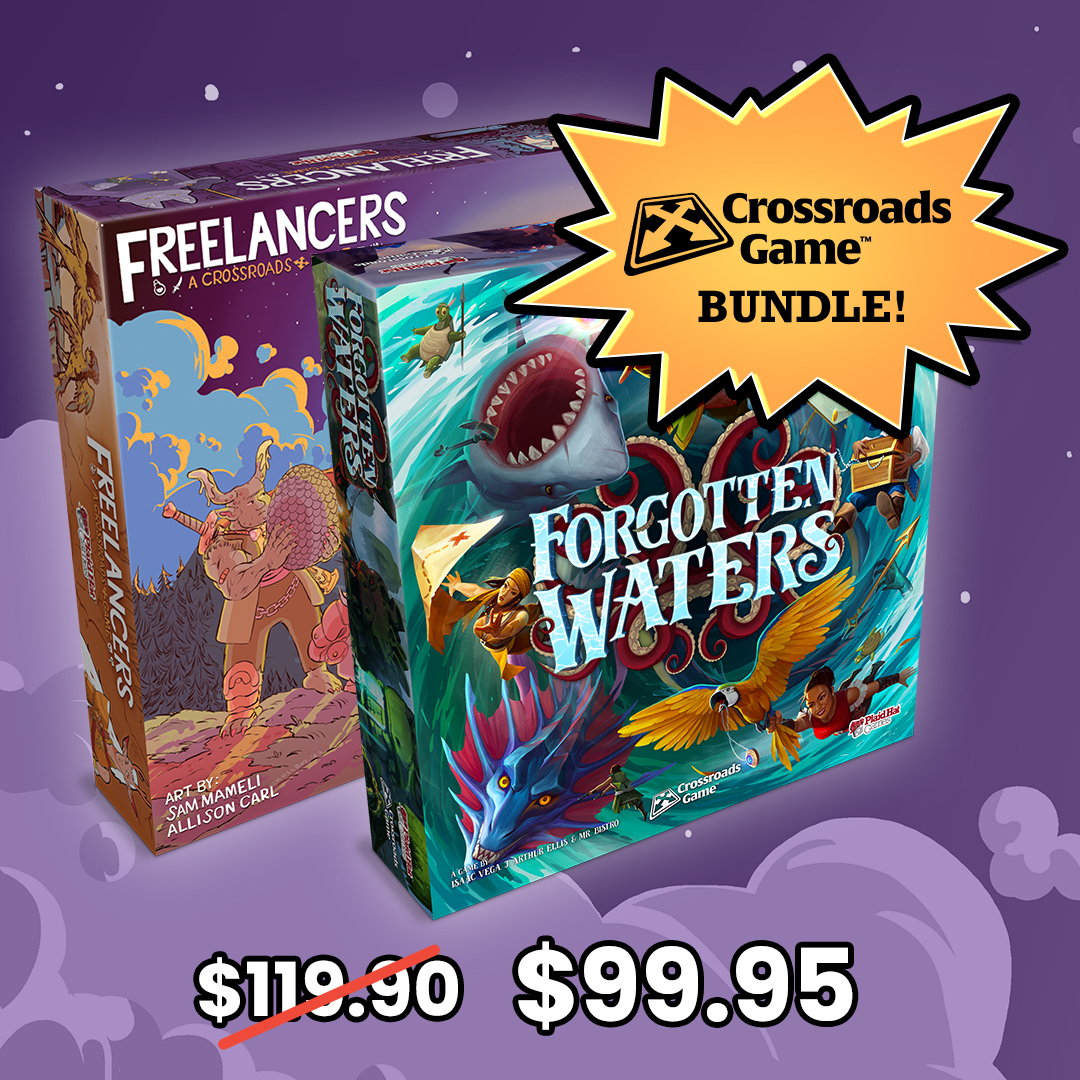 Crossroads Bundle: Freelancers and Forgotten Waters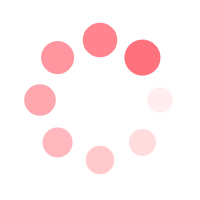 SKU PH3800BUNDLE
Learn More
For a limited time you can snag the 2020 award winning Crossroads Game - Forgotten Waters for the low price of $99.95 with this Crossroads Bundle featuring our new release - Freelancers.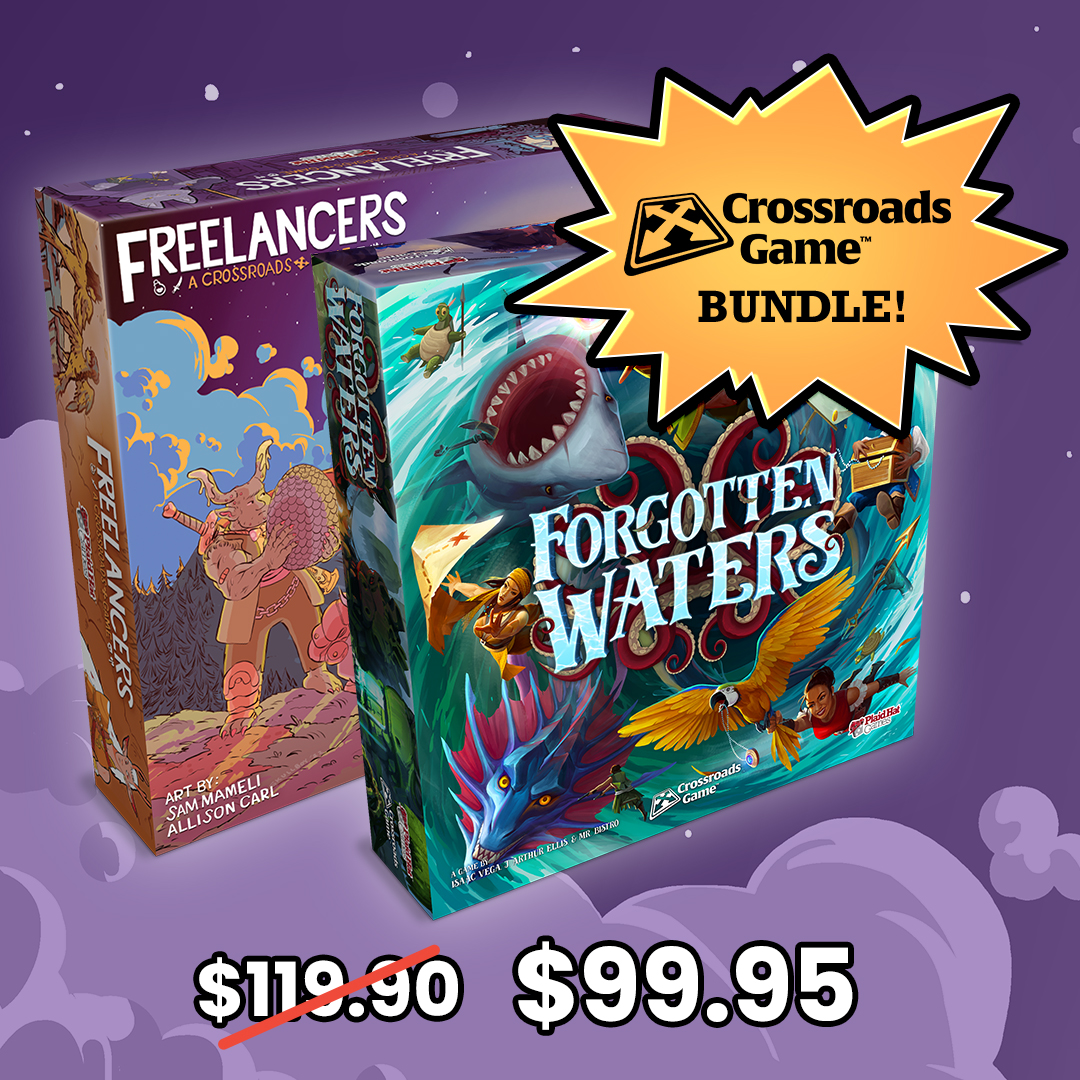 Forgotten Waters plunges players into the lives of pirates aboard the finest ship ever to sail the seas. Play through 5 exciting app-assisted scenarios, and laugh as you and your friends decide if you want to save the world, or bonk it on the head and steal its money.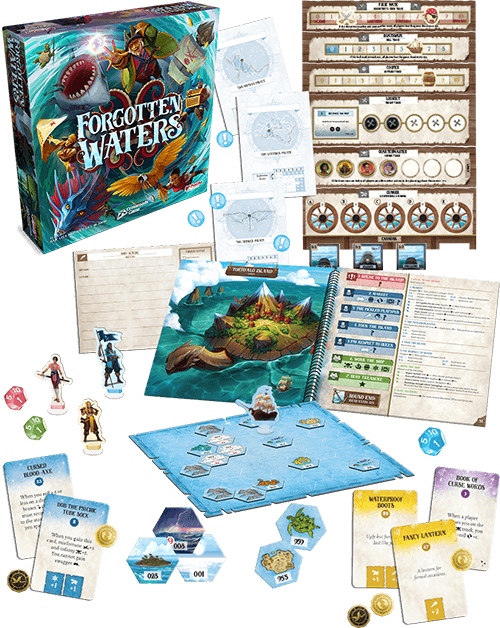 Freelancers condenses the fantasy RPG campaign experience into a single night of fun and mayhem. Create a character, roll funky dice, and blaze your way through multiple stories set in a world of magic, monsters, and murder. Better yet, no game master is required, as a magical companion app does all the storytelling for you!