The Blight of Neverset Preview #3
Love and Loss
Welcome back, Ashes players! Preview season is here for the third expansion in the Red Rains cycle: The Blight of Neverset! This expansion comes with a mono-charm magic preconstructed deck of all-new player cards. Rounding out this player deck is a variety of charm spells to influence the pace of battle.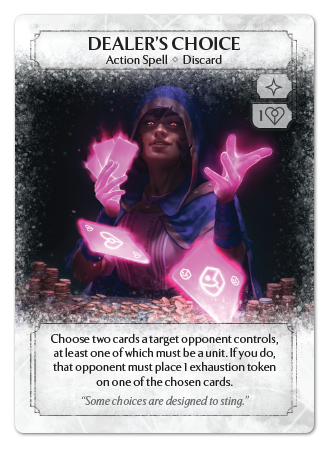 Use this action spell to put your opponent's fate in their hands. What it lacks in direct utility is made up for in efficiency and speed. Look for the right opportunity to make this spell a lose-lose situation for them!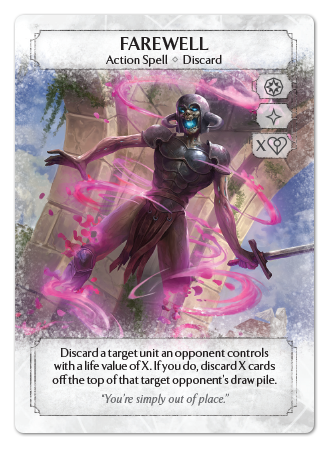 This spell is the ultimate control tool for charm magic users looking to take the game to fatigue! Spend any amount of charm dice to delete an opponent's unit from the battlefield, bypassing any effects that would trigger upon their destruction. Furthermore, the bigger they are, the quicker your opponent will find themself out of options to draw into in the late-game.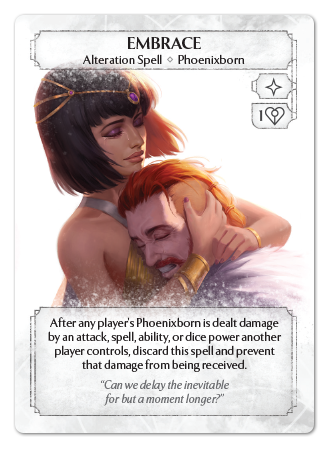 Charm magic isn't all about control and deception, it still is a source of love. Embrace your fellow Phoenixborn in a moment of peace and clarity before the inevitable call of the Phoenix beckons you back to battle.
Stay tuned for the next article as we show off the new Phoenixborn exclusive card previews in The Blight of Neverset!