The Blight of Neverset Preview #2
Charmed Again?
Welcome back, Ashes players! Preview season is here for the third expansion in the Red Rains cycle: The Blight of Neverset! This expansion comes with a mono-charm magic preconstructed deck of all-new player cards. If you thought the last preview was the extent of this deck's focus on charm dice powers, think again!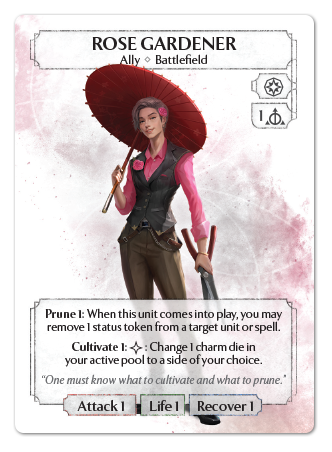 This low-cost ally makes for a great support to charm decks. Prune away your opponent's status tokens while Cultivating your own garden of charm dice every turn!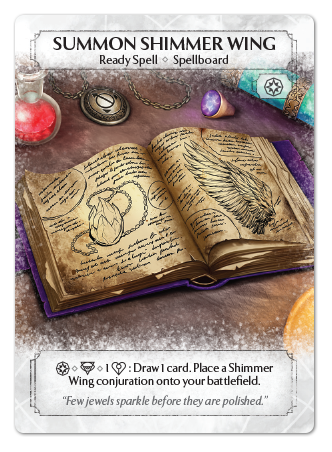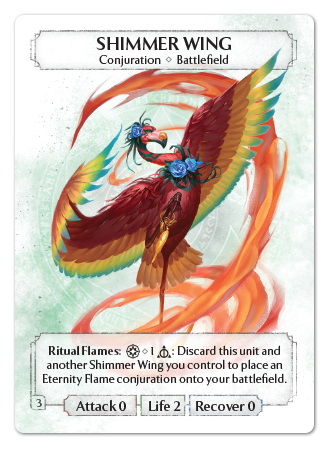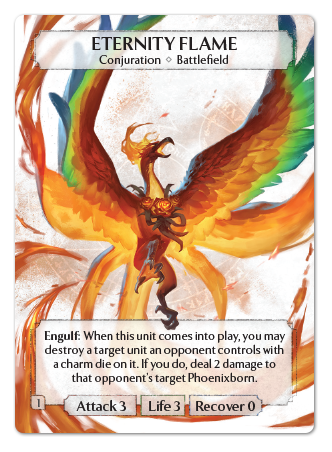 Charm magic specializes in conjurations with 0 attack, and Shimmer Wing joins the ranking of this line of units. While they provide very little of their own merits, if you can get a pair of them out and perform the Ritual Flames ability, you'll be handsomely rewarded with charm magic's new boss monster, Eternity Flame! Devastate your opponent's battlefield and Phoenixborn by Engulfing them in a fiery display of brilliance!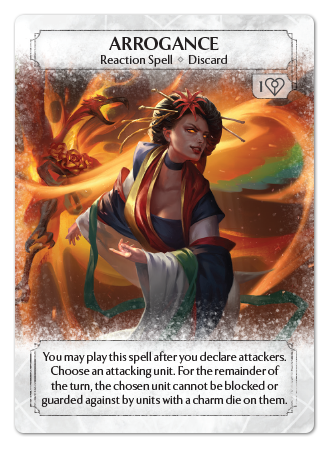 To further demonstrate your mastery of charm magic, bypass your opponent's charmed units with Arrogance! Ensure that your wrath is seared into their memories with this game-ending spell.
Stay tuned for the next article as we continue player card previews for The Blight of Neverset!