Crimson Order Preview #4
The Events!
Welcome back summoners! Rounding out the Crimson Order previews, we have their event suite to showcase today.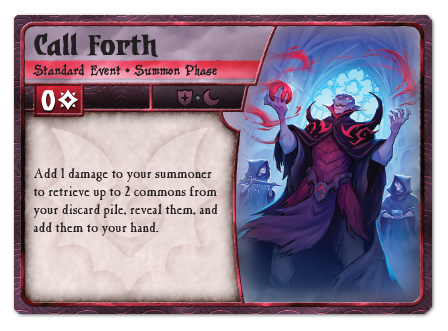 The Crimson Order relies on a steady supply of fresh recruits, and Call Forth provides. For just a point of damage on your summoner, you'll be handsomely rewarded with two common units of your choice.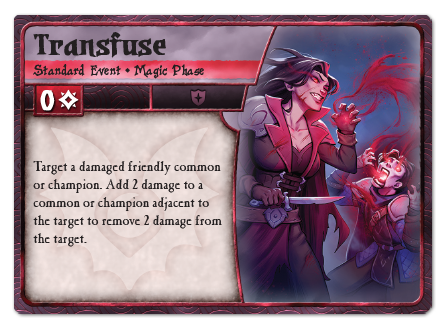 Make the most out of your spilled blood with Transfuse! This event takes the wounds on one of your characters and transfers them to an unsuspecting victim nearby. Chase immortality by preserving the lifespan of your most precious members of the Order.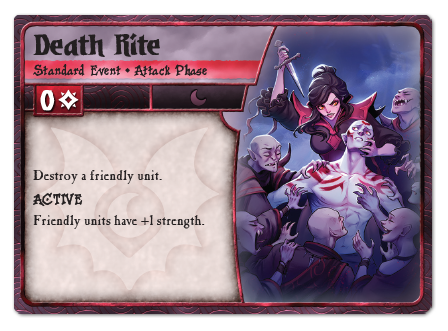 Baron Daemar knows all lives must come to an end, but for some, that day is now. Attend the ceremonious Death Rite to become emboldened by their sacrifice, fighting even more ferociously in the name of the Crimson Order!
That's all for the Crimson Order, see you next time for more Summoner Wars previews! Be sure to check out the Mountain Vargath previews as well and to subscribe to be among the first to get these decks. Until then, happy summoning!