Summoner Wars Tournaments and Updates
June 2023
Greetings, summoners!
We've got a few updates to catch up on with Summoner Wars and Summoner Wars Online.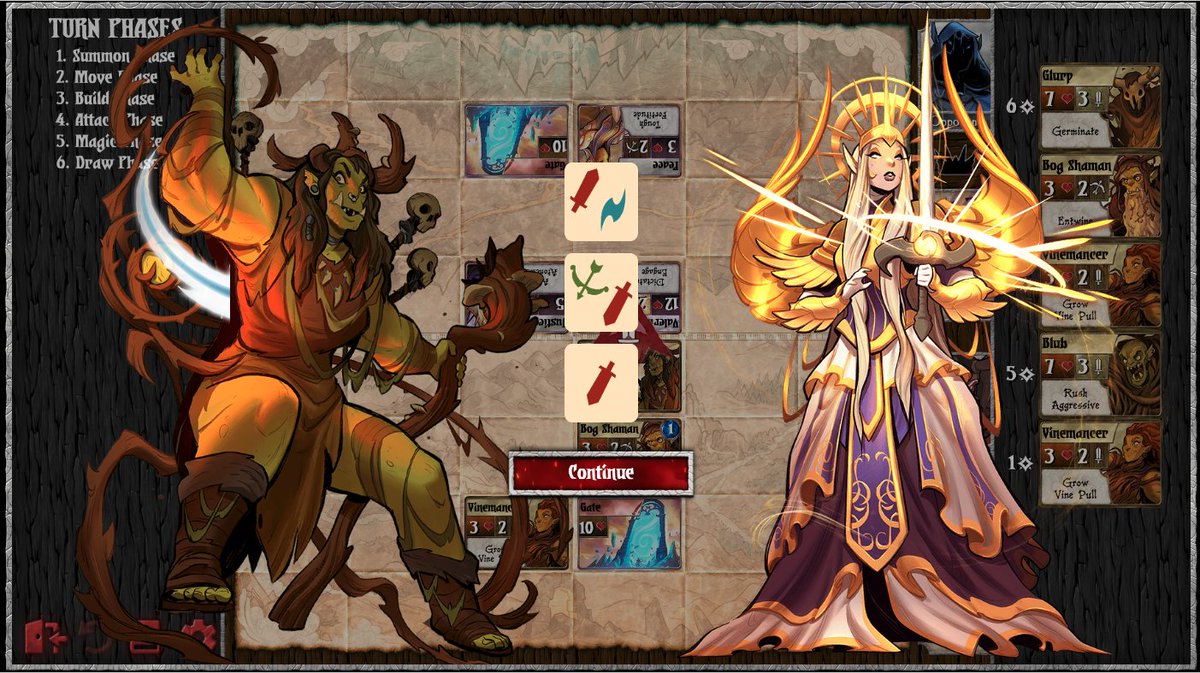 Upcoming Organized Play
First off, in celebration of the High Elves and Swamp Orcs faction decks' release both digitally and physically, we're running a new base deck tournament on Summoner Wars Online! You only need to choose 4 decks to play! Get all the details and sign up here. Sign-ups go until Wednesday, July 5, and spots are limited.
Prefer to customize your Summoner Wars decks? On July 20th, we'll be opening up signups for our first custom deck tournament! It will be one deck to rule them all, so hone your decks and keep your eyes on this space to sign up.
But that's not all! If you're thinking of going to Gen Con, don't miss our Summoner Wars tournament! A very limited number of spots are left! Click here to sign up for the Gen Con Summoner Wars tournament.
Even if you won't be in the tournament, stop by our Booth #2021 at Gen Con and pick up the Summoner Wars cards and swag you're missing!
Card Adjustments Update
With the physical release of the High Elves, the new Sera Eldwyn and Ice Ram cards, which are included in the High Elves faction deck, are now released and final.
We've still got two tentative changes in public beta in Summoner Wars Online, Queen Maldaria and Kuldak. As of today, we are updating Kuldak to have 1 less life, at 12 life. (Apologies to anyone who was hanging on with 1 life in a game when I deployed.)  These changes are still tentative. You can always get the most up-to-date information about card changes by bookmarking this page.
Thanks for summoning!