High Elves Preview #4
The Champion Units
Welcome back summoners! Rounding out the High Elves previews, we have the champion roster today.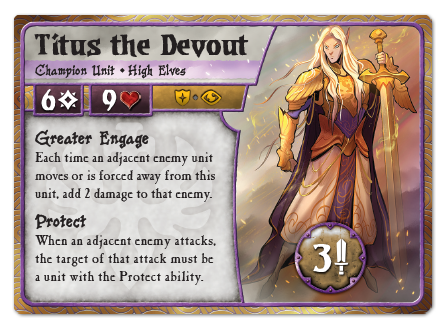 Titus the Devout is Valeria's most loyal defender. Boasting a strong statline and two great defensive abilities, the combo of Valeria and Titus back-to-back can tear through and lock down any formation your opponent has!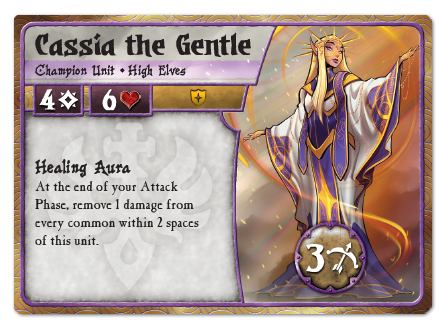 Cassia the Gentle provides generous area healing to friendly and enemy commons within her aura. This can be a great way to recover from atone damage, or simply maintaining your carefully planned formations when the enemy fails to finish off their target.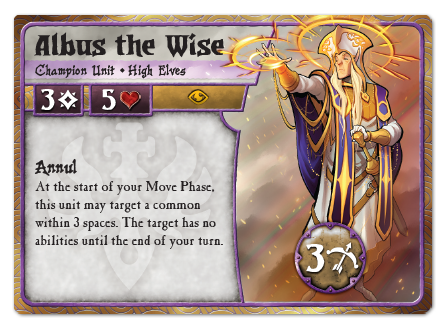 Lastly, we have Albus the Wise. This unique champion can temporarily turn off abilities of a nearby common unit, giving you the ability to manage your Arbiters' auras or bypass a particularly nasty enemy ability in your way.
That's all for the High Elves, see you next time for more Summoner Wars previews! Be sure to subscribe to be among the first to get the High Elves and Swamp Orcs decks in June. Until then, happy summoning!
And don't forget that we'll be streaming a matchup of the Swamp Orcs vs High Elves today, Thursday May 18th and Friday May 19th at 1 pm EDT!