High Elves Preview #3
The Laws
Welcome back summoners! Valeria's word is law, applying new boons and restrictions to both players.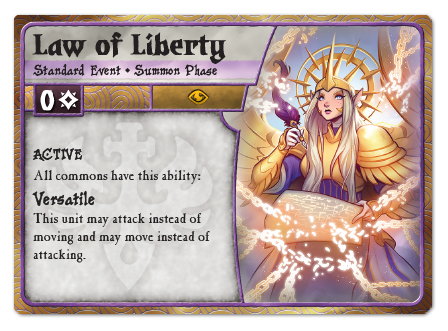 Law of Liberty gives common units the freedom to flexibly choose between attacking and move actions. Double up on attacks with units engaged in battle already, or plan for a retreat in the attack phase with the granted Versatile ability.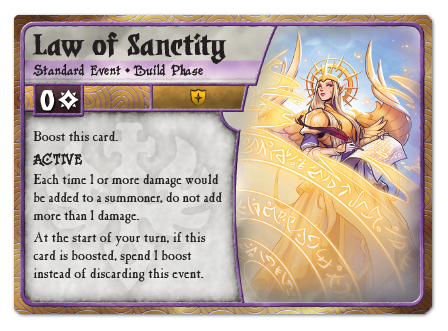 Law of Sanctity provides double-sided protection for summoners. Valeria makes expert use of this safety, allowing her to enter the fray and use her powerful Dictate and Greater Engage abilities without the consequences of retaliation attacks.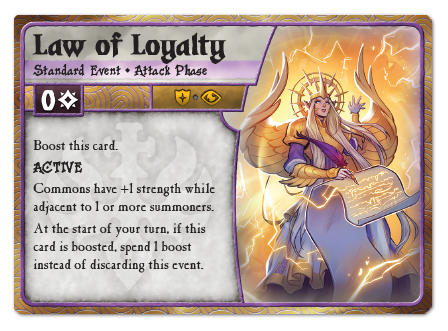 Law of Loyalty centers the game around both players' summoners in a more aggressive manner. Increase the strength of allies around your summoner, or send in your inspired warriors for deadly attacks against the opposing summoner.
Finally, tomorrow we will preview the champion lineup of the High Elves. Plus we'll be streaming a matchup of the Swamp Orcs vs High Elves tomorrow, Thursday May 18th and Friday May 19th at 1 pm EDT!