Swamp Orcs Preview #4
The Events!
Welcome back summoners! Rounding out the Swamp Orc previews, we have their event suite to showcase today.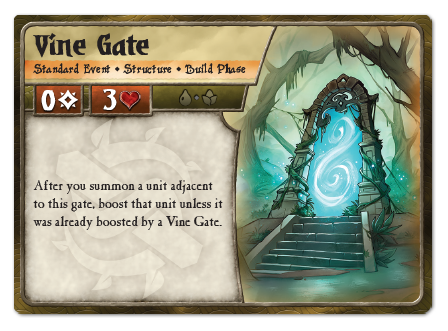 Vine Gates are a core piece of the Swamp Orcs' boost economy. Summoning units with a boost ready to go allows your allies to hit the ground running, kickstart your best abilities, and ensure Mugglug has enough boost to pull from for all of her tricks.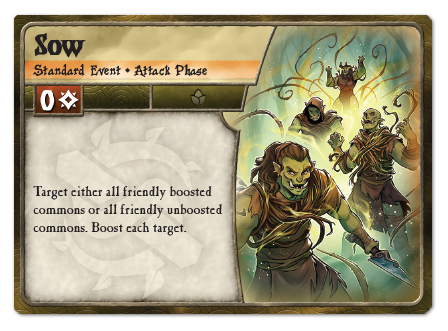 Sow is yet another boost management option in the deck, giving the player a choice between boosting their unboosted or boosted commons. This choice allows you to push harder for victory or claw back from a weakened position.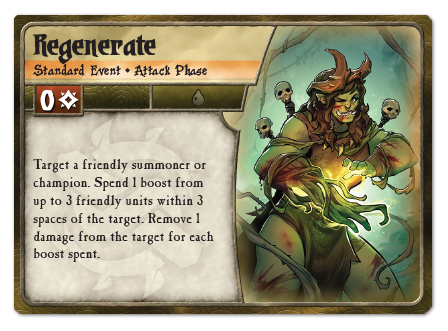 Lastly, we have Regenerate. This final way for Mugglug to spend boost is an essential tool for such an aggressive, combat-focused summoner. Pull excess boost off of nearby units to convert it into healing on your wounded heroes!
That's all for the Swamp Orcs, see you next week for the High Elves previews! And be sure to subscribe to be among the first to get these decks in June!