Swamp Orcs Preview #1
Bog Shaman and Witch
Welcome back, summoners! Coming from the murky depths of Itharia, we have the Swamp Orcs! Check out their summoner, Mugglug, and their epic event in the announcement article. Let's see who else has emerged from the swamp.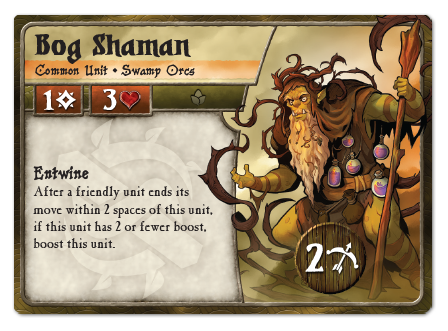 The Bog Shaman plays a simple, but essential role in cultivating the swamp. Carefully maneuver your army around your Shamans to boost them up quickly and easily. While Shamans lack a way to use this boost themselves, the Swamp Orcs have plenty of ways to reap what boost they'll accumulate, and you're going to need every boost you can get!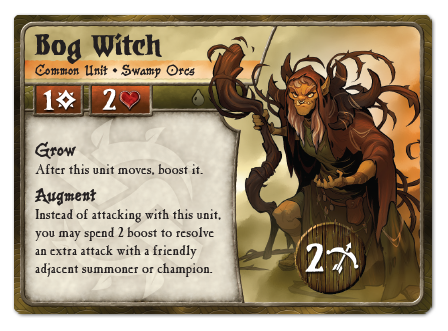 The Bog Witch is another support common for the great swamp. This weak and frail common packs a powerful ability in Augment, allowing you to spend 2 boost to double down on your most powerful attacks!
Tomorrow, we continue Summoner Wars previews as we share the remaining two Swamp Orcs common units!