Wayfarers Preview #4
Boldo, Tess, Gusto
Welcome back summoners! The champions of the Wayfarers are here to dance circles around their opponents.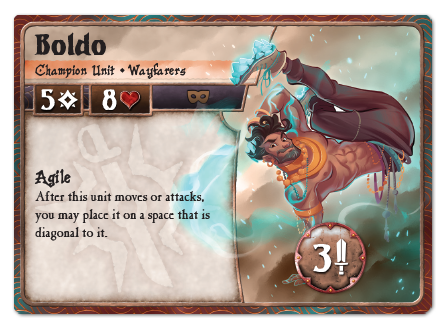 Boldo is a master of dance, using his Agile skills to dance over diagonals after moving and attacking. He can adapt between great speed and great defense, making him a well-known figure among Wayfarer groups.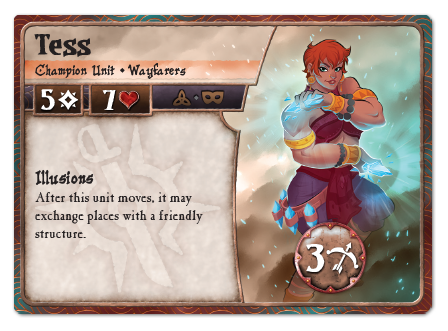 Tess has taken a liking to the crystalline powers that fuel Astral Waypoints, even learning to apply their abilities to herself. Fake out your opponents and adapt your structure formation with Illusions.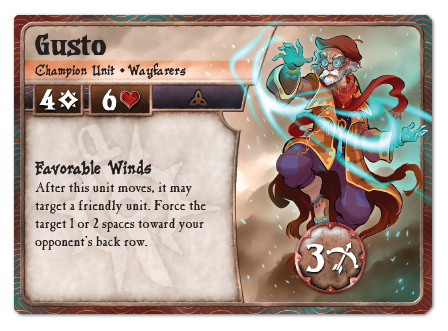 Gusto is a seasoned adventurer with the ability to send your scouts soaring with Favorable Winds. Catch a gust of wind for some smooth sailing over to the opponent's back row!
That's all for the Wayfarers, see you next time for more Summoner Wars previews! Be sure to check out the Shadow Elves previews as well and to subscribe to be among the first to get these decks. Until then, happy summoning!