Wayfarers Preview #3
Slip By, Seek the Horizon and Astral Waypoints
Welcome back summoners! The Wayfarers come well prepared for their adventures, boasting a number of tricks and arcane powers to assist them.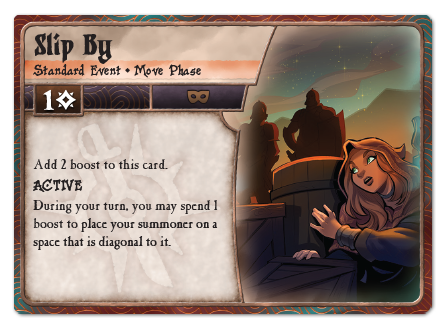 Celeste has learned the importance of stealthy travel when in hostile territory. Slip By allows Celeste two valuable diagonal placements, giving her the ability to dash long distances, duck for cover, or even go for a sneak attack. Diagonals are difficult for opponents to cover, and the Wayfarers exploit this the max!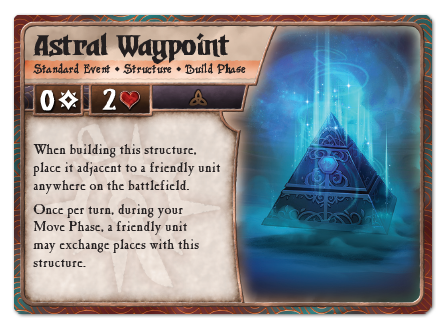 The Wayfarers are a tight bunch and always think ahead to provide for those who will come next. Astral Waypoints are a secret tool they use to mark key locations for these spirited travelers to warp to. When doing so, you are investing in the future by setting up a quick way home if things get dangerous.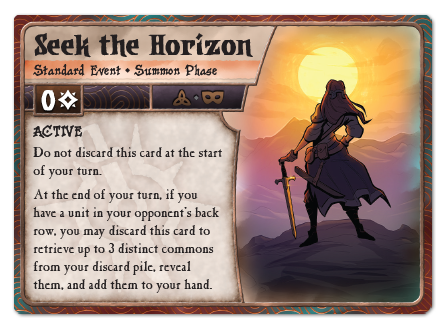 In the heart of every Wayfarer is the desire to Seek the Horizon. Should a brave spirit make it to their final destination, they'll share their story of adventure, meeting new people and seeing new sights, inspiring the next band of explorers to set off to find their own story.
Tomorrow, we continue our daily Summoner Wars previews with the champion roster for the Wayfarers. See you then!