Sand Goblins Preview #1
Rust Rider, Bug Biter
Welcome back, summoners! We have recently announced the Sand Goblins, a band of scrappy survivalists up to no good in the lonesome desert wastes of Itharia.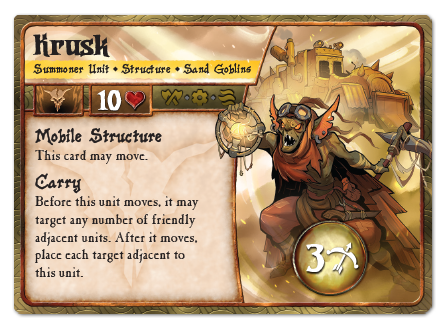 In the driver's seat is Krusk, a goblin gifted with enough knowledge to scrap together some rough rides for his crew.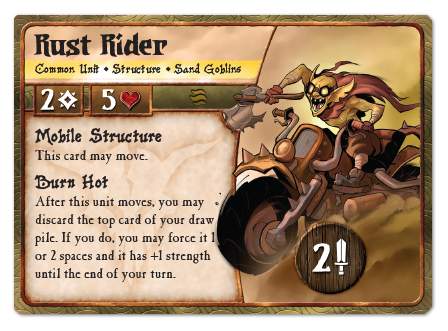 The Rust Rider hits the ground running with its Burn Hot ability. This structure common can convert cards in your deck into additional speed and power! If you win the game before you'd run out of deck, who needed those discarded cards anyways?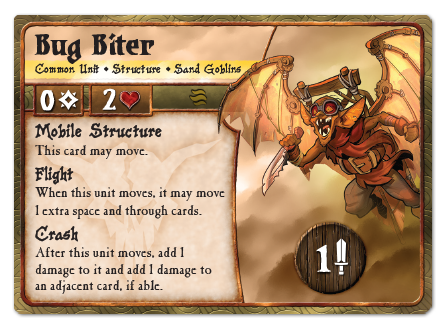 The Bug Biter takes to the skies with the Flight ability! As for landing… they'll figure it out when they get there. This reckless common will Crash into enemies after moving, dealing damage before battle even begins!
Next time, we continue Summoner Wars previews as we share some Upgrade events that can soup up these vehicular units!