Obsidian Dwarves Preview #4
Vulkør, Davura
Welcome back summoners! Balzar has chosen two loyal fighters to be his disciples to whom he can pass on his knowledge (and rage) in battle.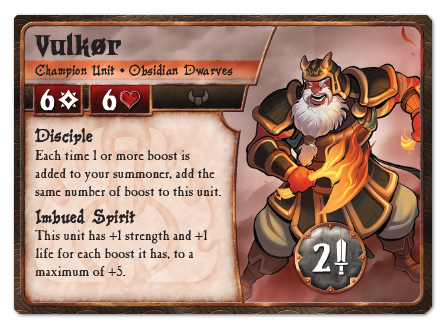 The mighty Vulkør will increase in both strength and resilience as his hero Balzar rages across the battlefield.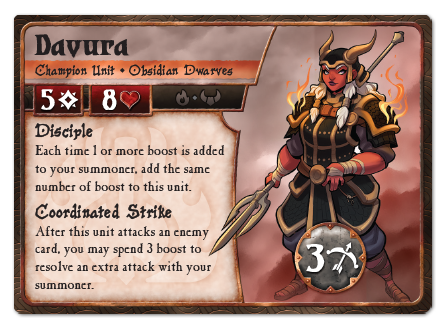 The daring Davura follows in Balzar's footsteps, tactically aligning her attacks with Balzar to double down on their impact.
That's all for the Obsidian Dwarves, see you next time for more Summoner Wars previews! Be sure to check out the Sand Goblins previews starting tomorrow and to subscribe to be among the first to get these decks. Until then, happy summoning!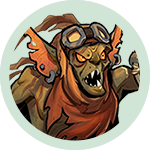 Dwarves have fire. We go boom! Have fire too!