Obsidian Dwarves Preview #1
Blood Berserker, Oath Sworn, Volcanic Blast
Welcome back, summoners! We have recently announced the Obsidian Dwarves, a mighty clan of warriors fueled by the rage of the hells themselves. Led by Balzar, this fierce army will risk it all for victory.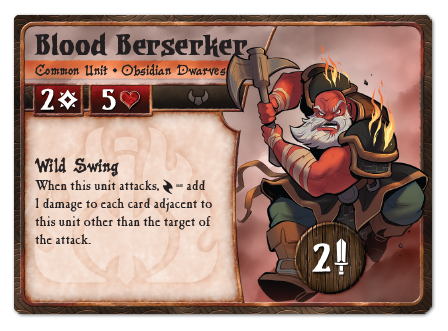 The Blood Berserker fights with ferocity, swinging his axe in any and all directions without a care for those who dare to stand near him! Increase his attack power to make the most of this wild swing!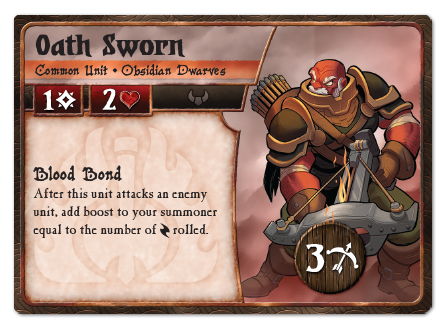 The Oath Sworn fight in service of Balzar with a bond as thick as blood. These ranged warriors will imbue their leader with valuable boost tokens for which Balzar has many uses for, chiefly the almighty Volcanic Blast!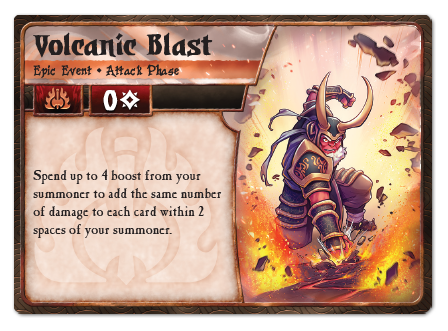 Volcanic Blast is the signature move of Balzar, allowing him to exhaust away his saved up boost tokens for an absolutely earthshaking explosion!
Tomorrow, we continue Summoner Wars previews as we see what's cooking in the Hellforge!