The Cloaks Preview #5
The Admiral, Dagger and Sin-Sin
Welcome back summoners! It is time to introduce the champions of the Cloaks! First up is the Admiral!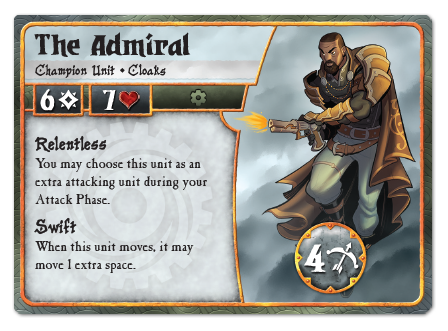 The Admiral is here to simply provide everything the Cloaks want, and more of it. With increased movement, rapid fire attacks, and a heavy ranged weapon, the Admiral is an asset to any position the Cloaks may find themselves in.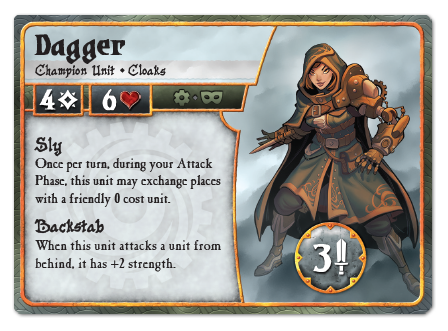 Dagger enters the fray alongside the scrappiest and sneakiest commons in the game. Her affinity for 0-cost units makes her a great addition to swarming strategies found in trickster-based decks, and Backstab is a fine way to capitalize on the many movement tricks found among the Cloaks.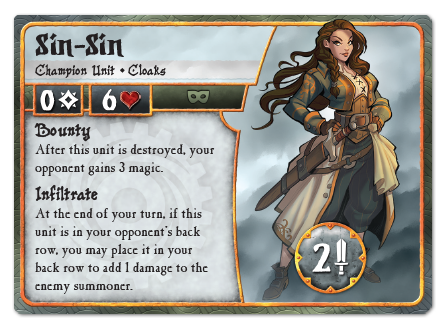 Sin-Sin is another sneaky champion, looking to sprint to the other side of the map to deal Infiltrate damage and escape before your opponent scores that Bounty! She can be a burst of power at the right time thanks to her low cost, but don't let her get caught!
That's all for the Cloaks, see you next time for more Summoner Wars previews! Until then, happy summoning!