Skyspear Avians Preview #5
Rath, Sairook and Gilford
Welcome back Summoners! It is time to introduce the champions of the Skyspear Avians!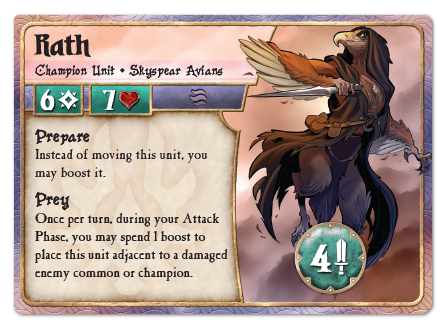 Rath is an opportunistic fighter with the ability to charge up his movement to dive in adjacent to a wounded enemy, completely defying traditional movement ranges on the battlefield!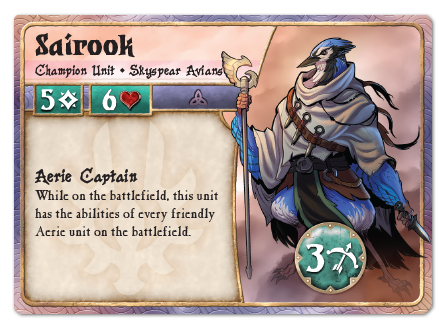 Sairook joins the ranks of your other Aerie units, gaining the power of all other fighters under their command!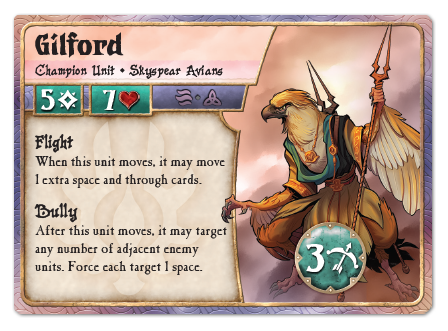 Gilford descends onto foes with a destructive force effect in Bully, and even carries the innate ability of Flight to match that of Ava's!
That's all for the Skyspear Avians. See you next time for more Summoner Wars previews! Until then, happy summoning!