Skyspear Avians Preview #1
Ava and the Gathering Song
Welcome back, summoners! Today we debut the new Skyspear Avians faction, and their summoner Ava!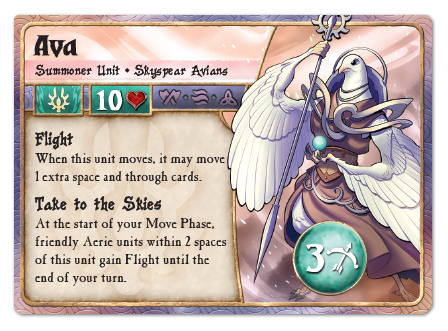 The Skyspear Avians bring down incredible power from the skies, using Ava's gift of flight to dive into enemy territory, create powerful flying formations, and maintain consistent positional advantages over the opponent.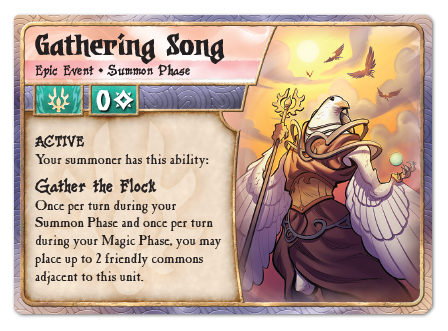 Ava's epic event, Gathering Song, grants additional mobility and formation benefits throughout your turn. Gather the Flock to get as many of your avian allies into the fray as possible, and provide cover for Ava as she flies in to fight!
Tomorrow, we continue Summoner Wars previews as we share the rank and file of the Skyspear Avians. See you then!