Tundra Orcs Revealed!
Tundra Chargers and Ragnor
Welcome back summoners! Last up for the Tundra Orcs are two more melee units to round out the faction.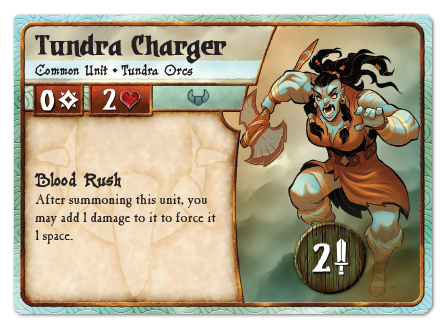 Tundra Chargers give Tundra Orcs  just a pinch of extra reach, allowing them to move 1 extra space the turn they are summoned in exchange for 1 wound. Summoners on the back foot need to be extra careful around Grognack's gates, as a surprise Charger could have just enough speed to turn the corner and strike!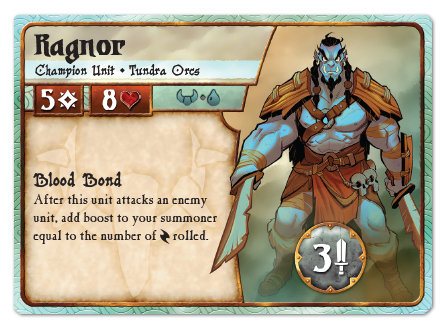 Lastly, the champion Ragnor enters the fray to provide Grognack with extra boost tokens. Each boost on Grognack represents a chance at rolling more gloriously! With a stockpile of tokens at his disposal, Grognack is able to cash them in on the most crucial of turns.
That's all for our preview of the upcoming Summoner Wars Starter Set! You can try out these factions today on Summoner Wars Online. Take care!