Tundra Orcs Revealed!
Freeze and Brutal Force
Welcome back summoners! Check out some new icy events in the Tundra Orc arsenal!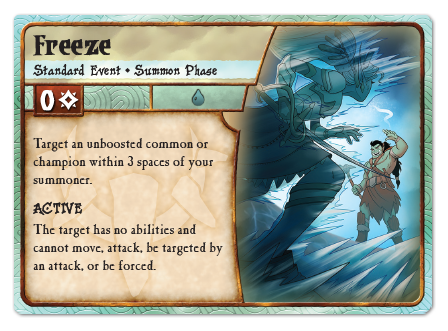 Freeze rewards Grognack for being in the thick of battle by providing a temporary stalling effect for an enemy unit within range. Freshy summoned champions beware, as losing a single turn to Freeze might give the TOs all the time they need to end the battle!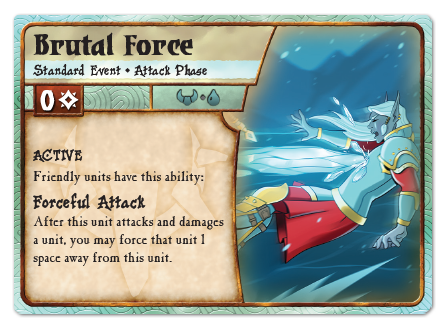 Brutal Force helps push the enemy back while you maintain a relentless forward assault. Whether it is forcing defenders out of the way for a surprise range attack, or kicking around a summoner with a continuous chain of Frenzy attacks, Brutal Force is here to spice up your combat plans!
Stay tuned for more Summoner Wars previews!