Phoenix Elves Revealed!
Ember Beast and Holleas
Welcome back summoners! The Phoenix Elves are back with more fiery goodness, this time conjuring up the very essence of fire itself!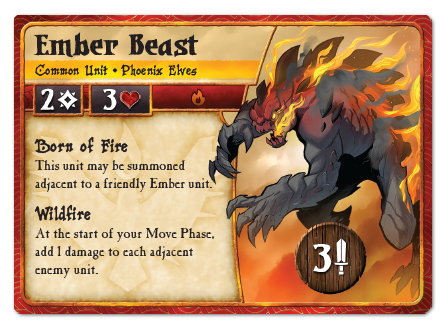 Ember Beast represent the spreading and explosive nature of fire. They can be summoned adjacent to any Ember unit you control, giving an added threat to any units wielding the power of fire. This special placement plays well into their next ability, giving them extra reach for spreading Wildfire!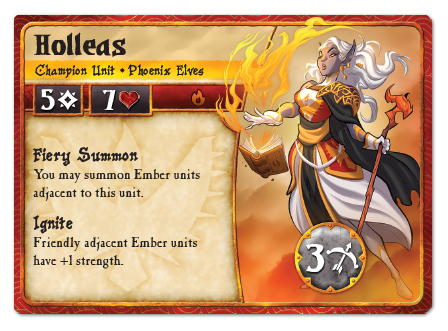 Holleas is here to support your team of Ember units. Similar to Ember Beast being able to be summoned next to Ember units, Holleas starts spreading the flames herself, allowing all your Ember units to be summoned next to her. Better yet, they'll get a strength boost if they stick together!
Stay tuned for more Summoner Wars previews!