Storage Wars Sale
Our lack of storage is your gain!
Plaid Hat Games' headquarters is running out of space thanks to an incoming shipment of Summoner Wars Second Edition Master Sets. What does our lack of spacial planning mean for you? Amazing deals on our games is what!
Now until April 30th, snag yourself a hot deal from the Plaid Hat Games web-store.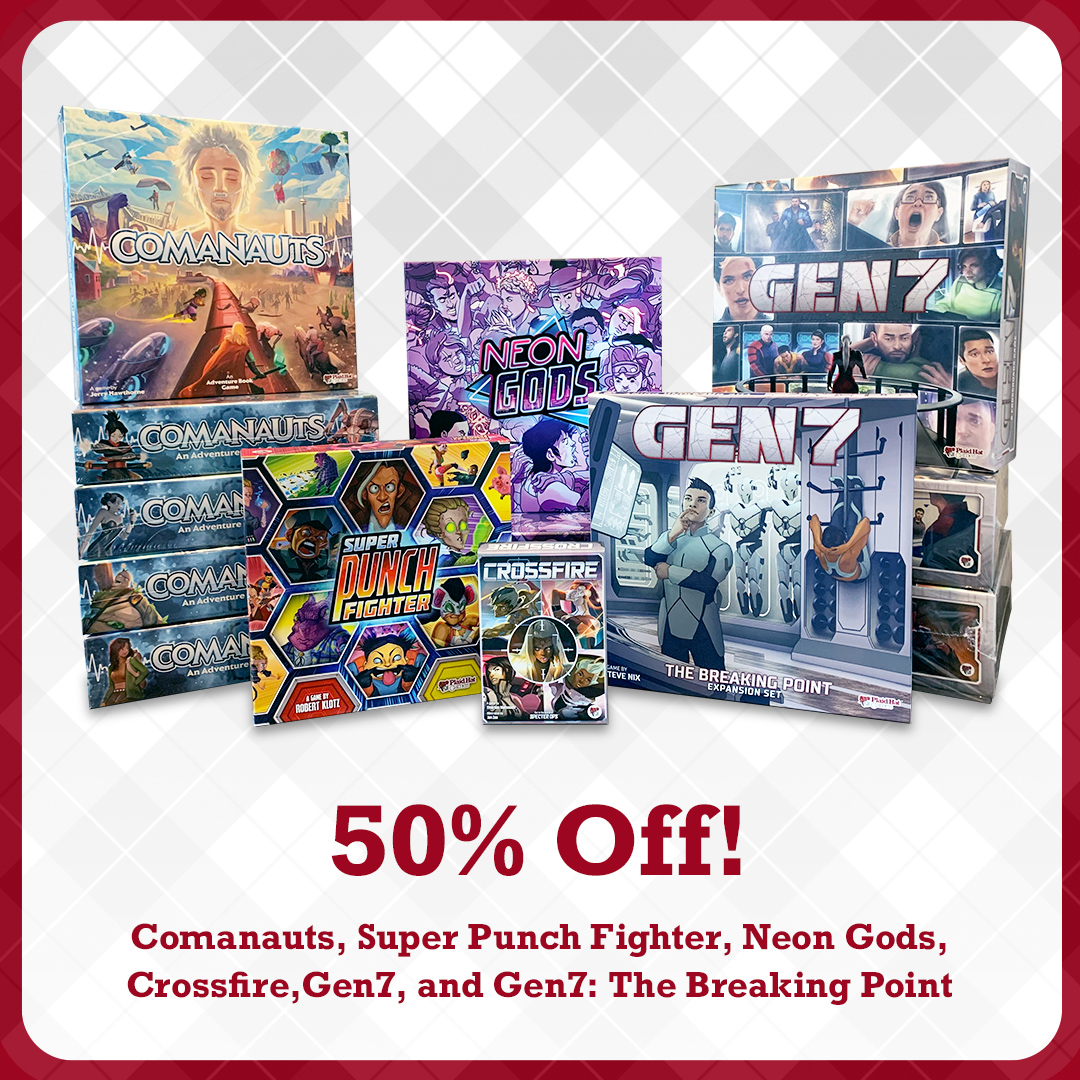 50% Off: Games Galore
Neon Gods - $59.95 $29.95 Your gang deserves to control these streets! Take out the competition and pay off the cops to take the lead in this area control game set in a near future of heightened reality.
Gen7 - $99.95 $49.95 Command a ship that's been in space for seven generations. Suspicious activity is going on, can you make the right decisions for the entire crew in this exciting Crossroads Game?
Gen7 Breaking Point Expansion - $34.95 $17.45 Continue the sci-fi mystery with more story content and a competitive play mode. Allows for 6 players!
Comanauts -$69.95 $34.95 A cooperative adventure game set in the mind of a sleeping genius. Players must find a way to defeat the doctor's inner demons in order to save the world!
Super Punch Fighter - $39.95 $19.95 A free-for-all battle where players control video game fighters attempting to knock each other out!
Crossfire - $14.95 $7.45 A three-minute social deduction game set in the world of Spector Ops. Hidden role gaming at its finest!
Deeply Discounted: Starship Samurai
Buy Starship Samurai, the fast-paced game of intergalactic control by acclaimed designer Isaac Vega, and receive the colored mech bases and Shattered Alliances expansion for free!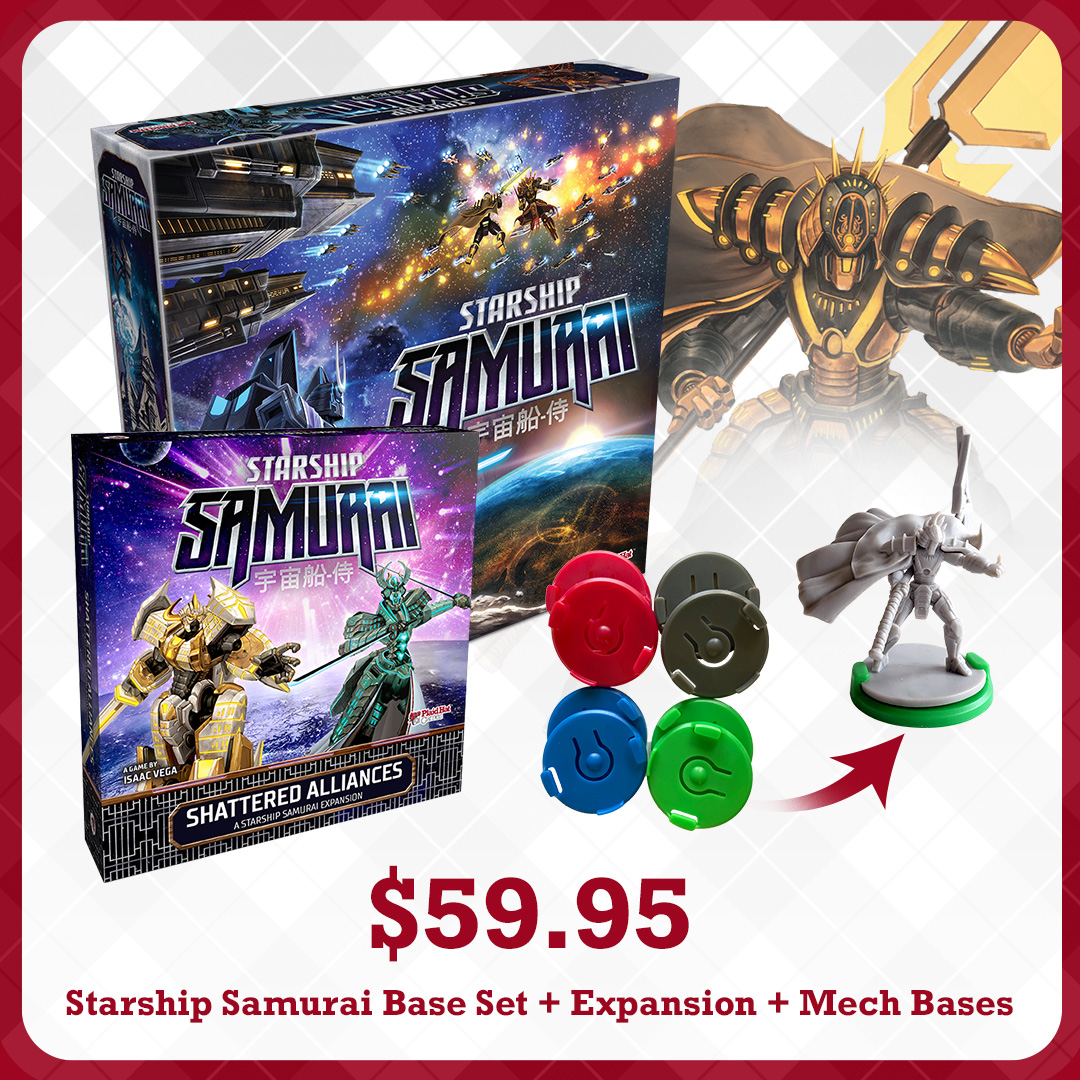 Last Chance: the Stuck Together Bundle!
After April 30th you will no longer be able to purchase the entire Crystal Clans collection for the low, low price of $59.95. Yes indeed, that includes the base set of this dueling two-player card game, and all eight expansions. Don't sit on this deal or you'll never forgive yourself. Never.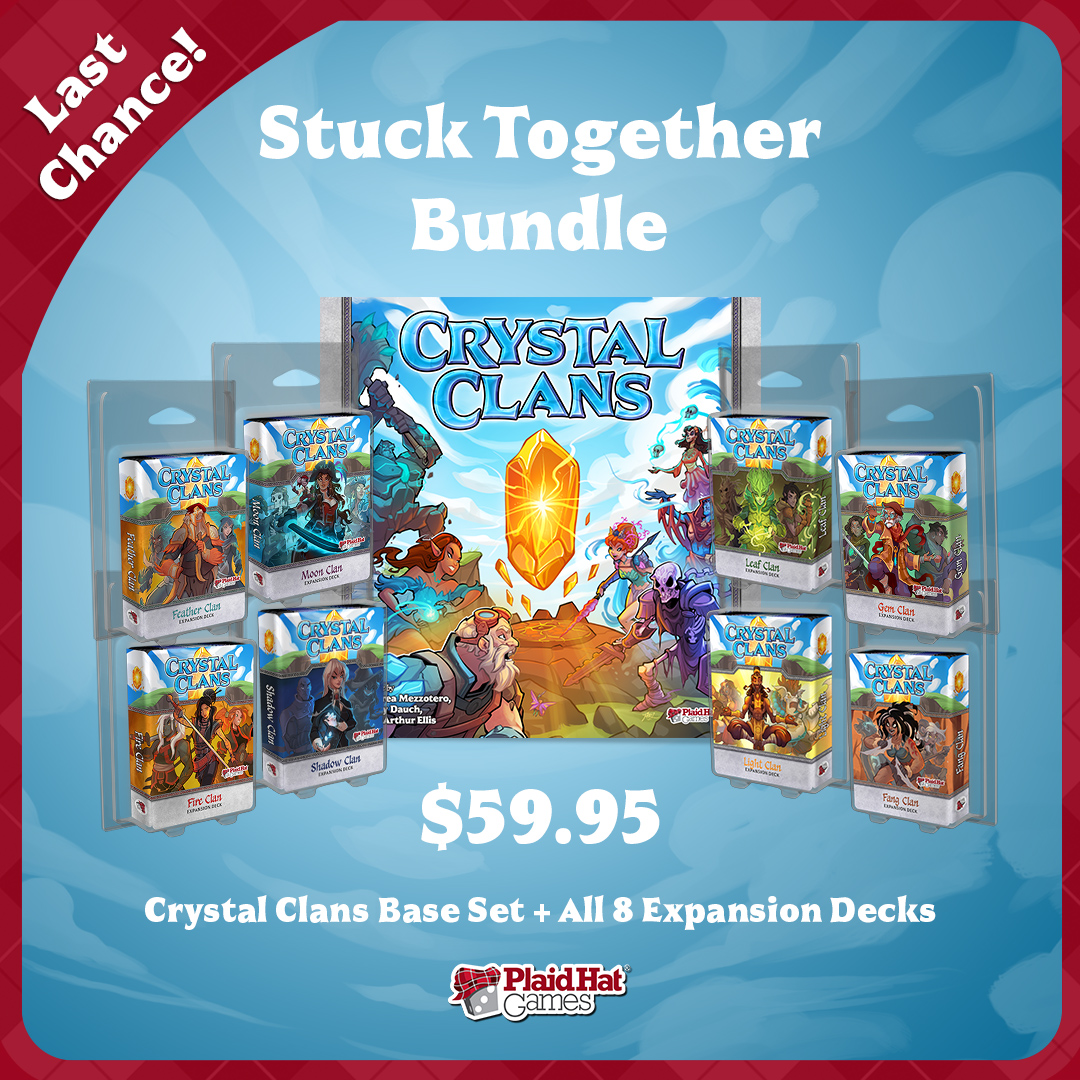 Too Good for the Likes of You: Guardians and Expansion!
Guardians is a tactical, super-powered card game with a super-powered web-store exclusive! Buy the base game and receive the Uprising Hero Pack for Free!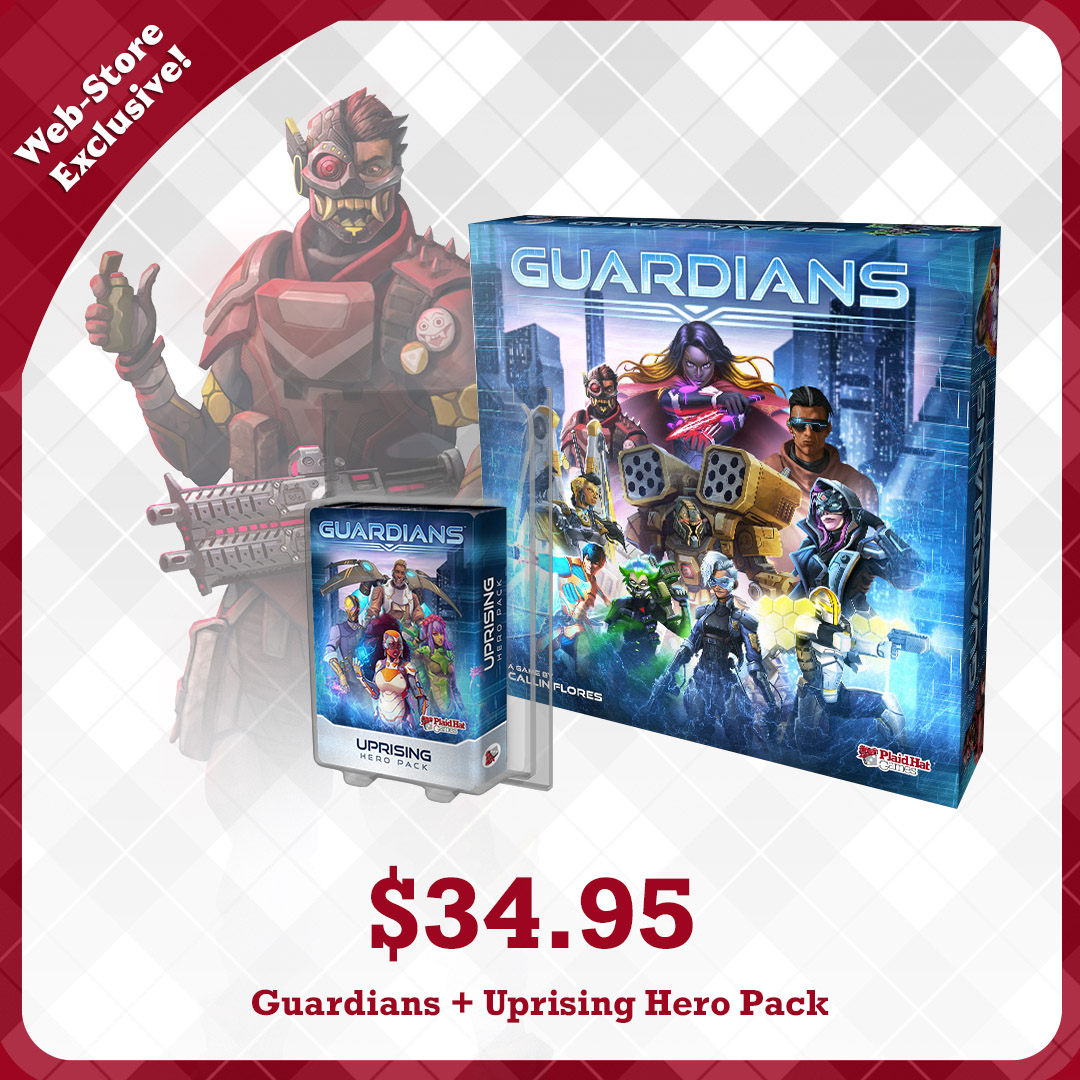 Please, Someone Stop Us: Ashes 1.0
Grab them while they last! We still have a few remaining Ashes 1.0 expansion packs hanging out in our warehouse. Very limited supply of the Deluxe Expansion Sets now $14.95. And expansion decks will cost you a cool $7.95/pack.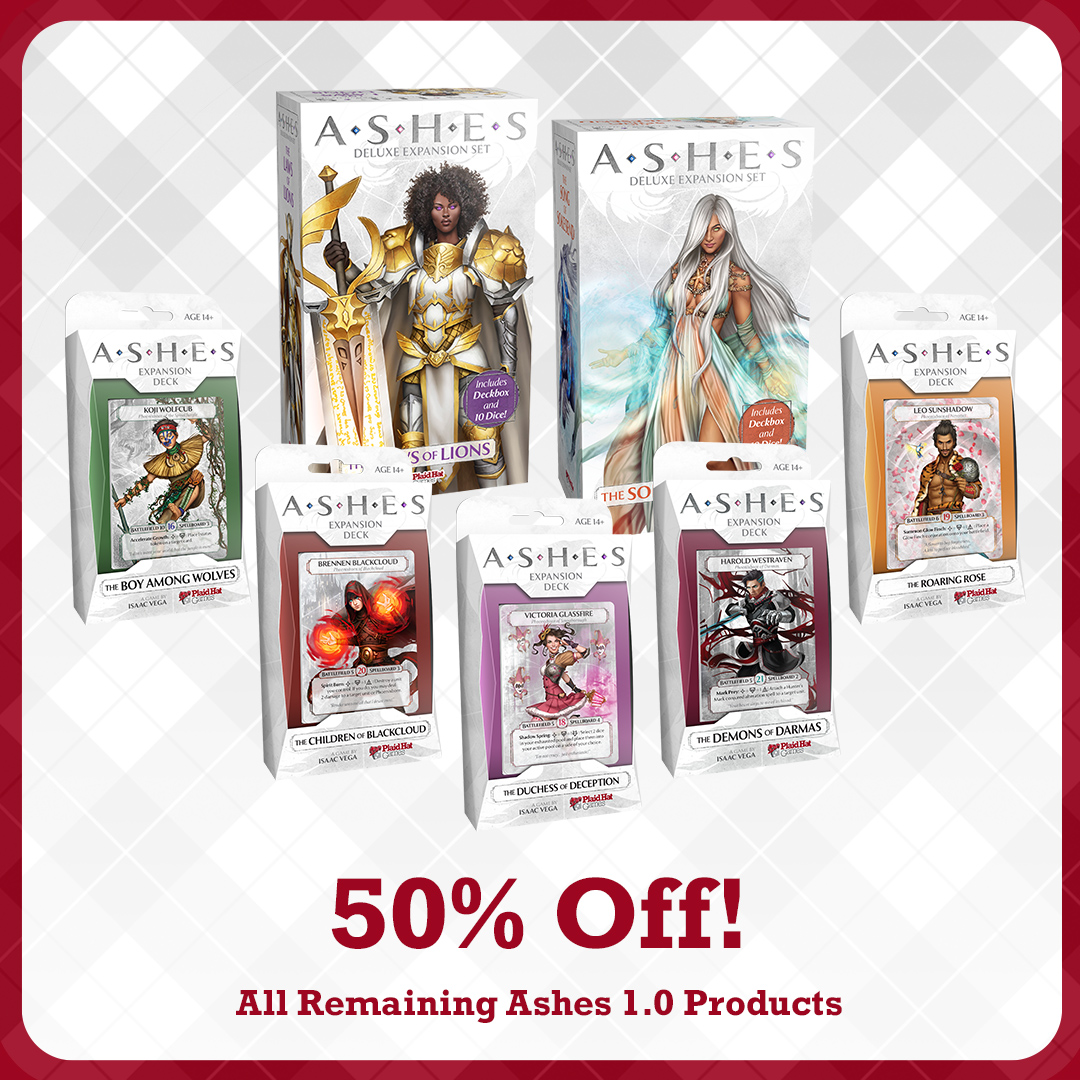 For the love of games, please help us clear off some shelf space!
As always, we offer FREE SHIPPING on orders of $100 or more in the 48 contiguous states.
SALE ENDS APRIL 30th!