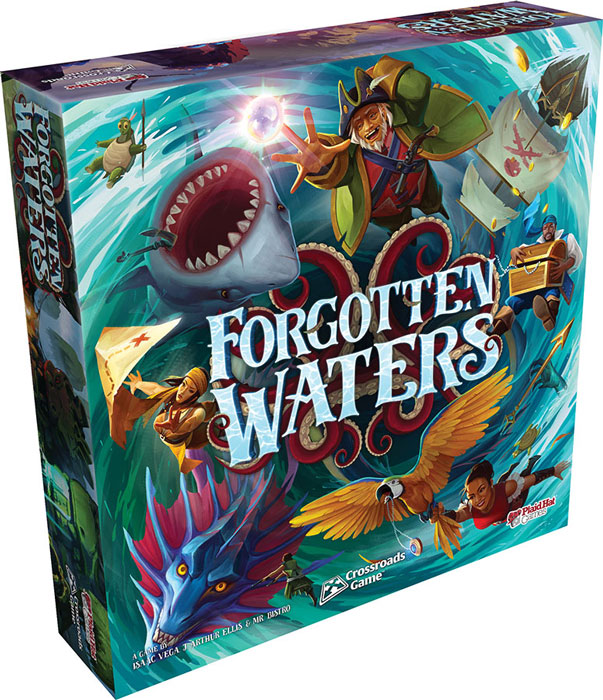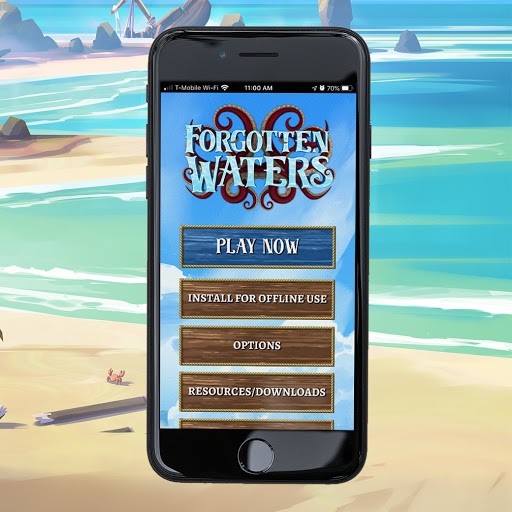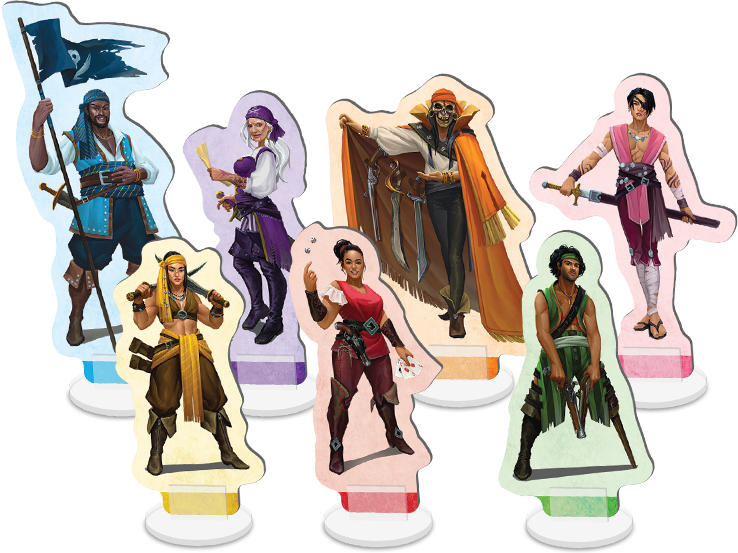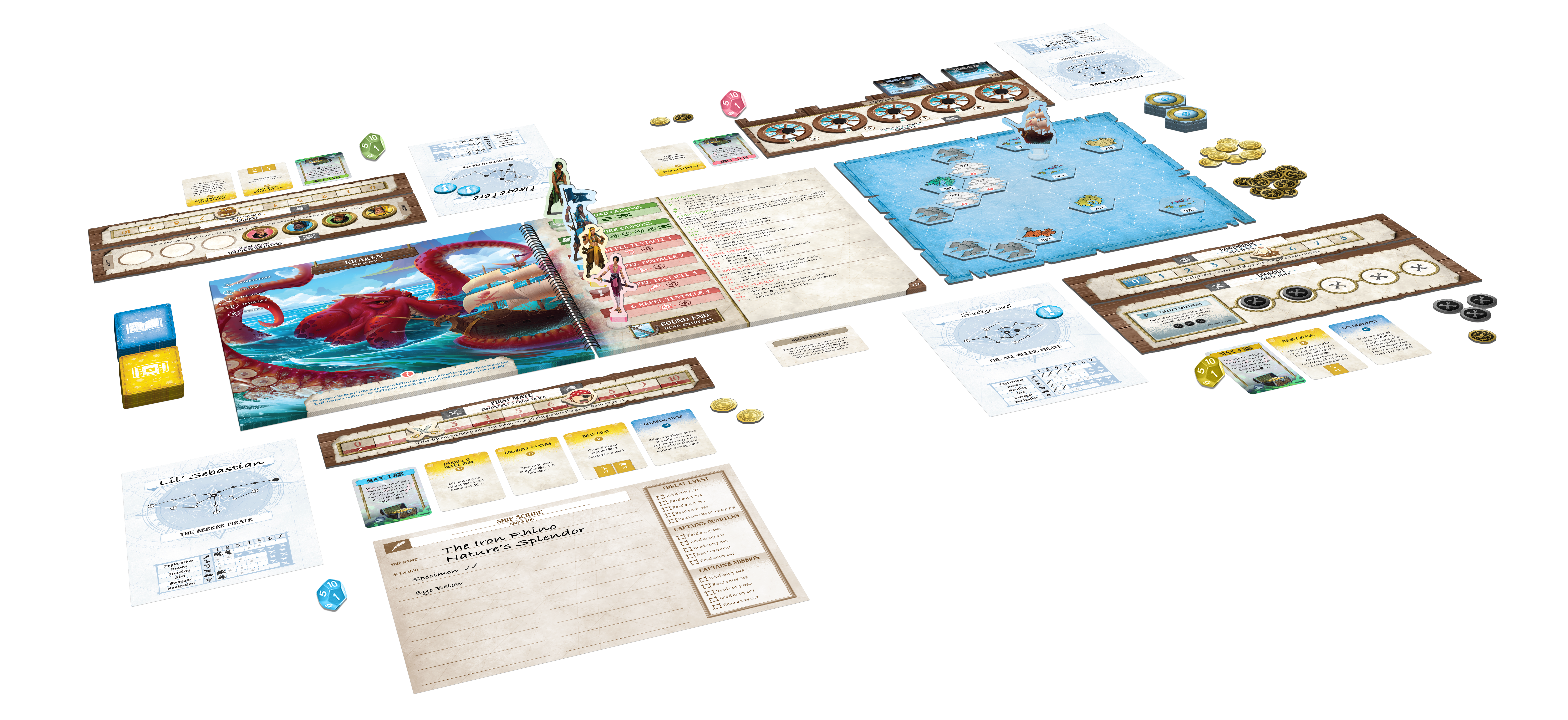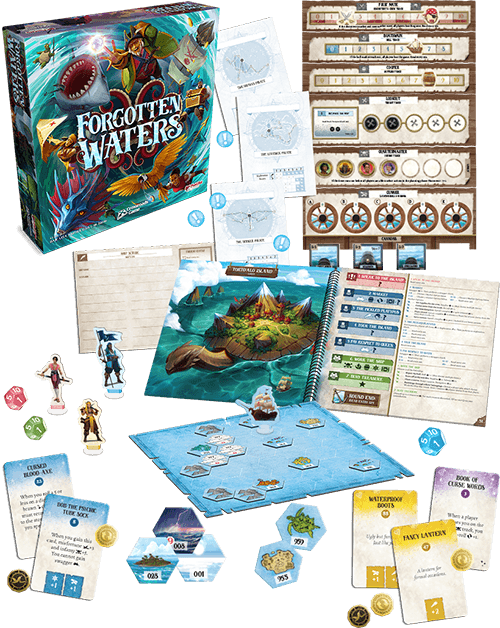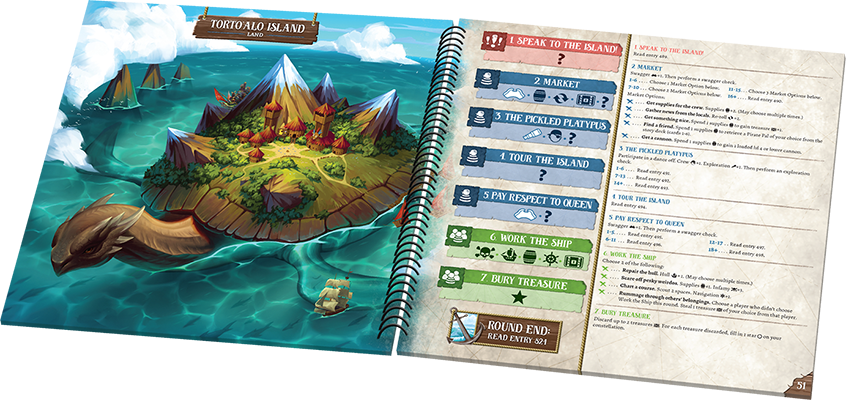 Forgotten Waters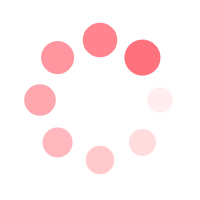 SKU PH2900
Learn More
Ahoy, me mateys! From the minds that brought you Dead of Winter comes a thrilling new game for the sea dog in all of us. Forgotten Waters plunges players into the lives of pirates aboard the finest ship ever to sail the seas. Okay, it ain't the finest ship, not even close really, but it's certainly not the worst! Play through exciting app-assisted scenarios, and laugh as you and your friends decide if you want to save the world, or bonk it on the head and steal its money.

Each game of Forgotten Waters is a fantastic new misadventure filled with the discovery of exotic new lands. Players will plunder loot, bury treasure in places they'll never see again, and participate in the kind of violent shenanigans their mothers never approved of.

Uncover a massive world full of content you will return to over and over again.
Explore a variety of standalone scenarios, each lead by its own larger-than-life pirate captain whose ambitions may undo you all.
Develop your own pirate, from their backstory right up to their explosive, ignoble end!
Face harrowing Crossroads Events that will reshape the course of the game.