Introducing the Deepwood Groaks and the Forged
Frogs and Cogs
Welcome back summoners! Two brand new factions are coming soon to Summoner Wars: Second Edition, so let's take a look at the next summoners to enter the fray.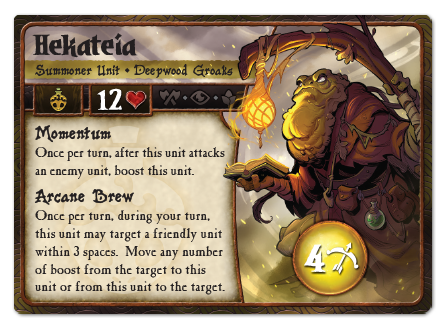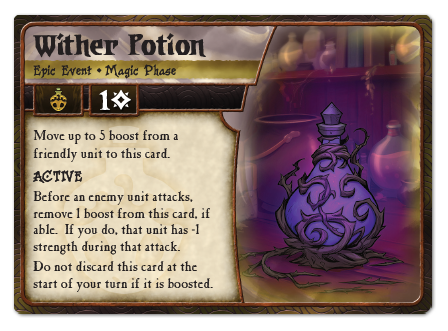 From deep within the dark and tangled forests of Itharia come the Deepwood Groaks. Collect your ingredients from around the environment to boost up the power of your most sinister potion brews! Hekatiea excels in gaining and manipulating boost tokens, creating an ebb and flow of power across all of your units that utilize boost. When you are ready to cash in, take up to 5 boost off of an ally to concoct one of four unique Potion events which grant persisting buffs to your allies and debuff effects to ensnare your opponents!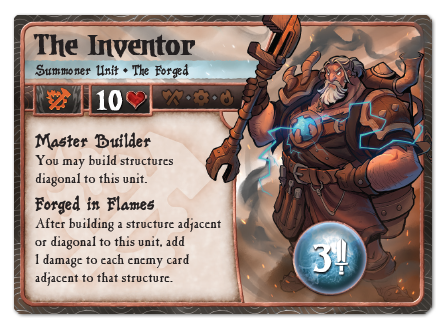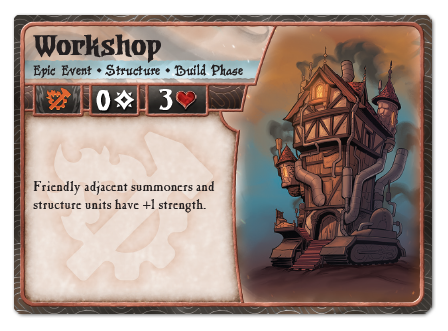 In the Forged faction, The Inventor stands alone in his quest for power and engineering excellence. Alone, except for the multitude of animated robotic minions at his disposal. Send this ambitious hermit into the fray to construct explosive feats of engineering in the heat of battle. With the most flexible and powerful ability to build structures in the game, your opponents will never know what formations you'll be cooking up next!
Thanks for checking out today's preview. I hope you are excited for the release of more factions to Summoner Wars second edition. Stay tuned for more previews as we get closer to their release date in December!