Mountain Vargath Preview #4
The Events!
Welcome back summoners! Rounding out the Mountain Vargath previews, we have their event suite to showcase today.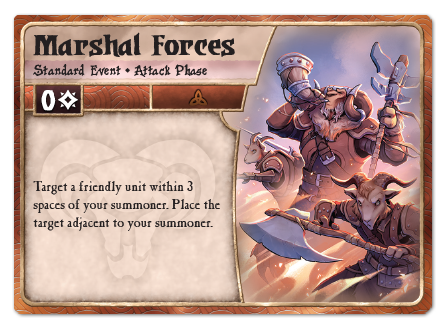 Use Marshal Forces in the heat of battle to cleverly advance a key attacking unit, or to simply provide cover for an aggressive Sunderved. This simple but flexible event is key to managing a large army.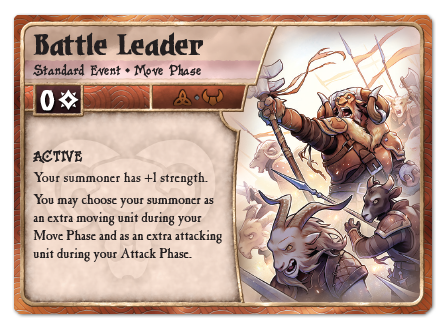 Sometimes your frontline will not be enough, and Sunderved has to get dirty himself. Use Battle Leader to lead by example with a supercharged summoner for a truly heroic turn!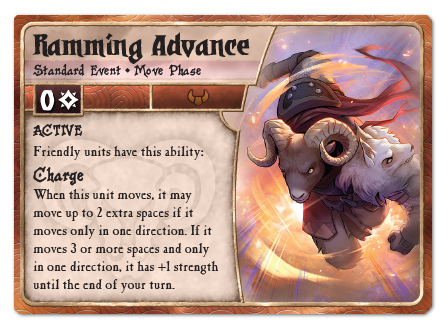 Finally, we have Ramming Advance. This is the Mountain Vargath's special attack, taking full advantage of the terrain in which they reside. Charge down the mountain at full speed to catch your opponent completely off guard, and let them taste the fury of the mountain!
That's all for the Mountain Vargath, see you next time for more Summoner Wars previews! Be sure to check out the Crimson Order previews coming next week and to subscribe to be among the first to get these decks. Until then, happy summoning!