Mountain Vargath Preview #3
The Goat Champions!
Welcome back summoners! The bravest of Vargath have ascended the military ranks to become Sunderved's most powerful champions!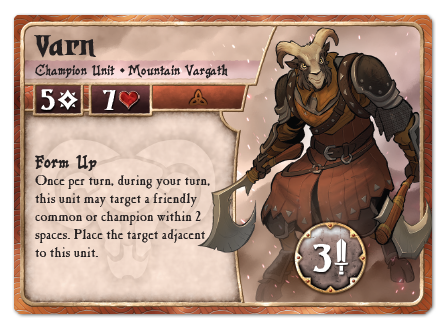 The steadfast Varn ensures your warriors are always in the proper place, even when things start looking messy. Use Form Up at any time on your turn to gain the upperhand on the battlefield.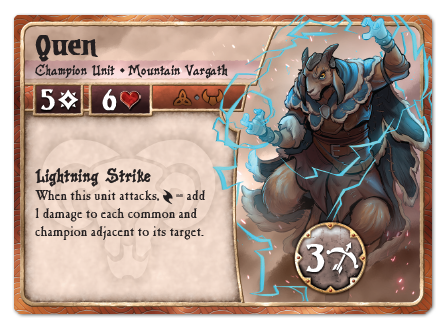 Quen, master of lightning, is a rare but formidable ranged attacker among Vargath. Her explosive spells are sure to punish tight enemy formations and clear out incoming hordes of foes.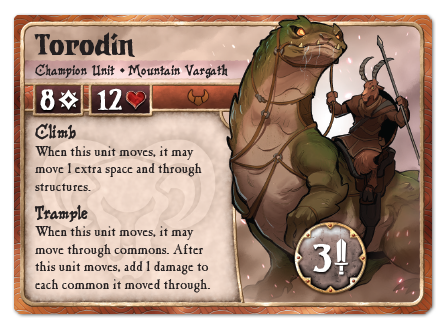 When all else fails, the mighty Torodin is here! This highly mobile tank of a champion can rampage through enemy defenses, and even climb over structures. Turn the tides of battle with this threat that simply cannot be ignored.
The Mountain Vargath play a steady and straightforward game, but sometimes just the right inspired tactics can catch opponents off guard. Check out the Vargath event suite in the next preview!