Mountain Vargath Preview #2
Slagborn Fighter and Shale Slinger
Welcome back summoners! Sunderved's reinforcements have arrived just in time – take a look.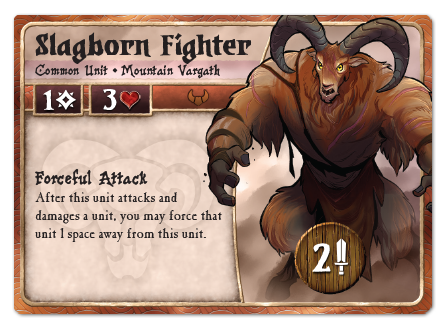 The Slagborn Fighter drives home a core theme of Vargath tactics: bullying your opponent's units to take control of key points on the battlefield. The Fighter's Forceful Attack can even shove summoners around, so be careful when you see these warriors advancing!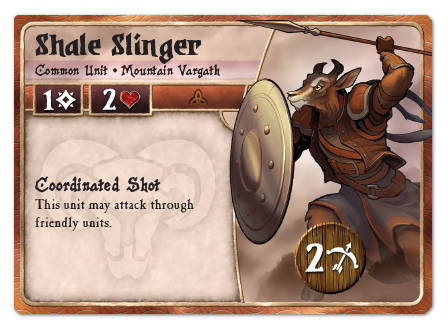 The Shale Slinger takes advantage of the bulky frontline melee fighters in the Vargath army, as well as Sunderved's ability to increase the strength of nearby allies. Carefully protect these ranged warriors and you will not be disappointed!
Tomorrow, we continue our daily Summoner Wars previews with the champion lineup of the Mountain Vargath. See you there!