Gaining Skills
Leveling Up Characters in Freelancers: A Crossroads Game
Welcome back, freelancers!
Like all good adventurers you'll be leveling up your skills and earning bonuses while working through quests. There are five different skills that freelancers can work on - Might, Agility, Smarts, Will and Sense. Focus on one skill to be an expert, or become well-rounded, the choice is yours.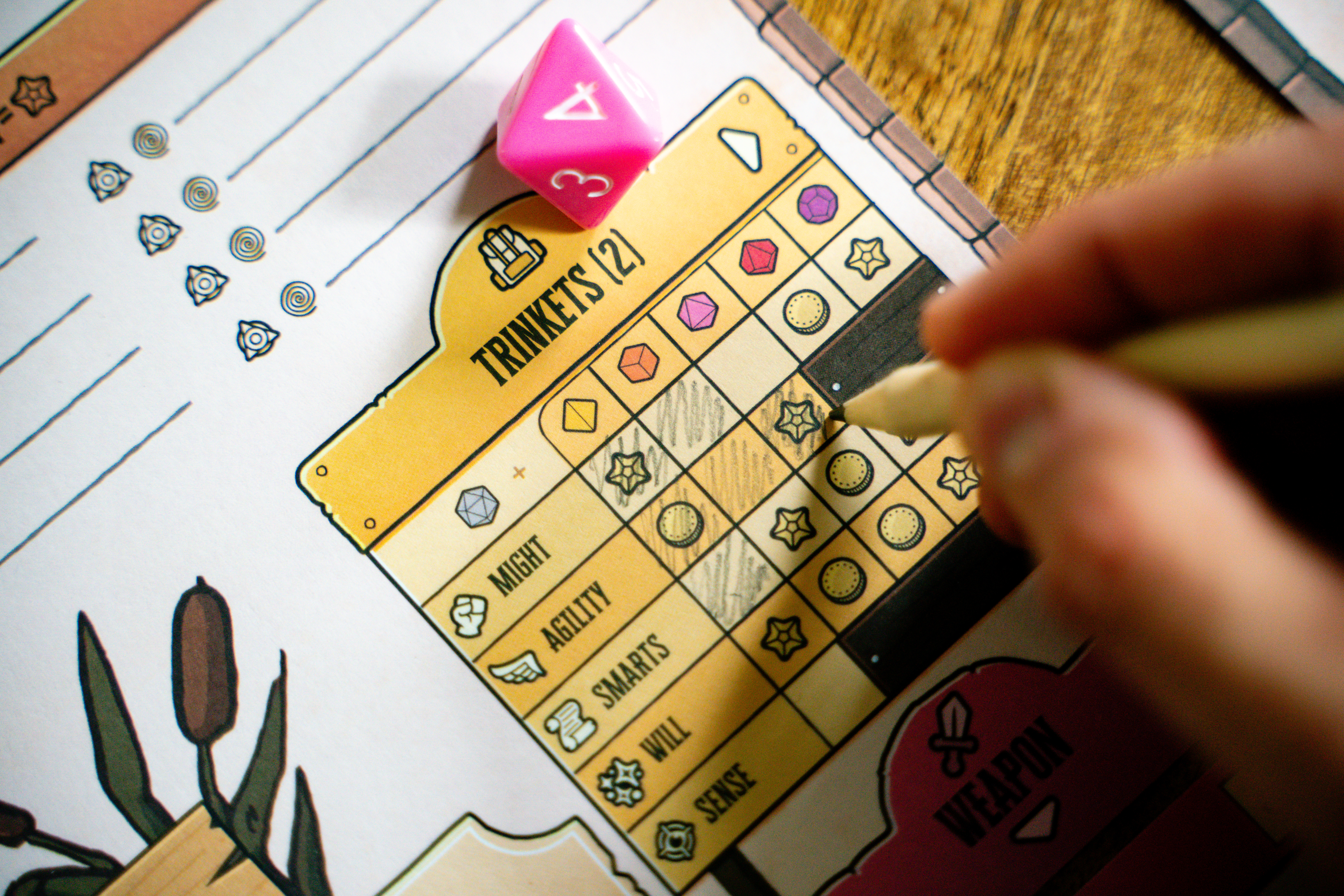 Why care about skills?
Gaining a skill allows you to add another die when performing checks for that skill. Checks can be anything from fighting an enemy to romancing a bog monster. If a player doesn't have an upgraded skill then they simply roll a d20. But if they've gained a skill or two they'll be able to roll a d20 plus the corresponding die, which ranges from a little d4 up to a giant d12. This can greatly increase a player's chances of successfully beating a check.
Players will gain skills through certain encounters on the map and on location book pages. Once a player gains a new skill, they fill in the leftmost unfilled box on their character sheet. This will allow them to make checks for that skill with the die listed at the top of the grid, along with a d20.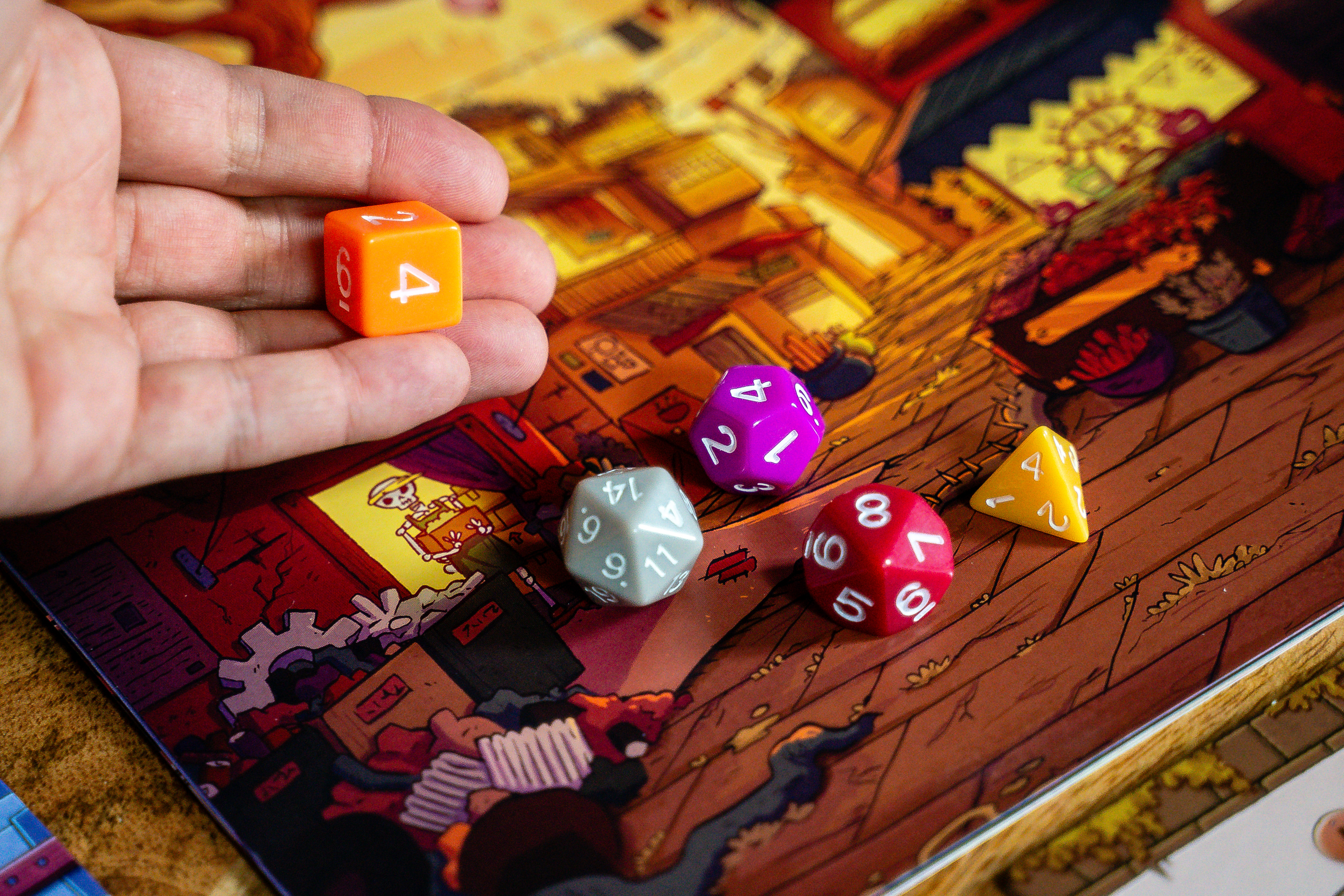 The shape and color of the dice that come with Freelancers are coordinated, so even players who are unfamiliar with the difference between a d12 and a d8 can roll skill checks with confidence. However, if you are a more experienced delver of dungeons, feel free to bring your own dice to the table and roll your lucky bones.
Bonus Time!
Sometimes gaining a skill will also give a bonus reward for players in the form of gold coins or levels. Filling in coins on the track will earn players other nice rewards such as treasure, followers, supplies and luck tokens. And once a player has collected all their coins they will even earn a coveted title!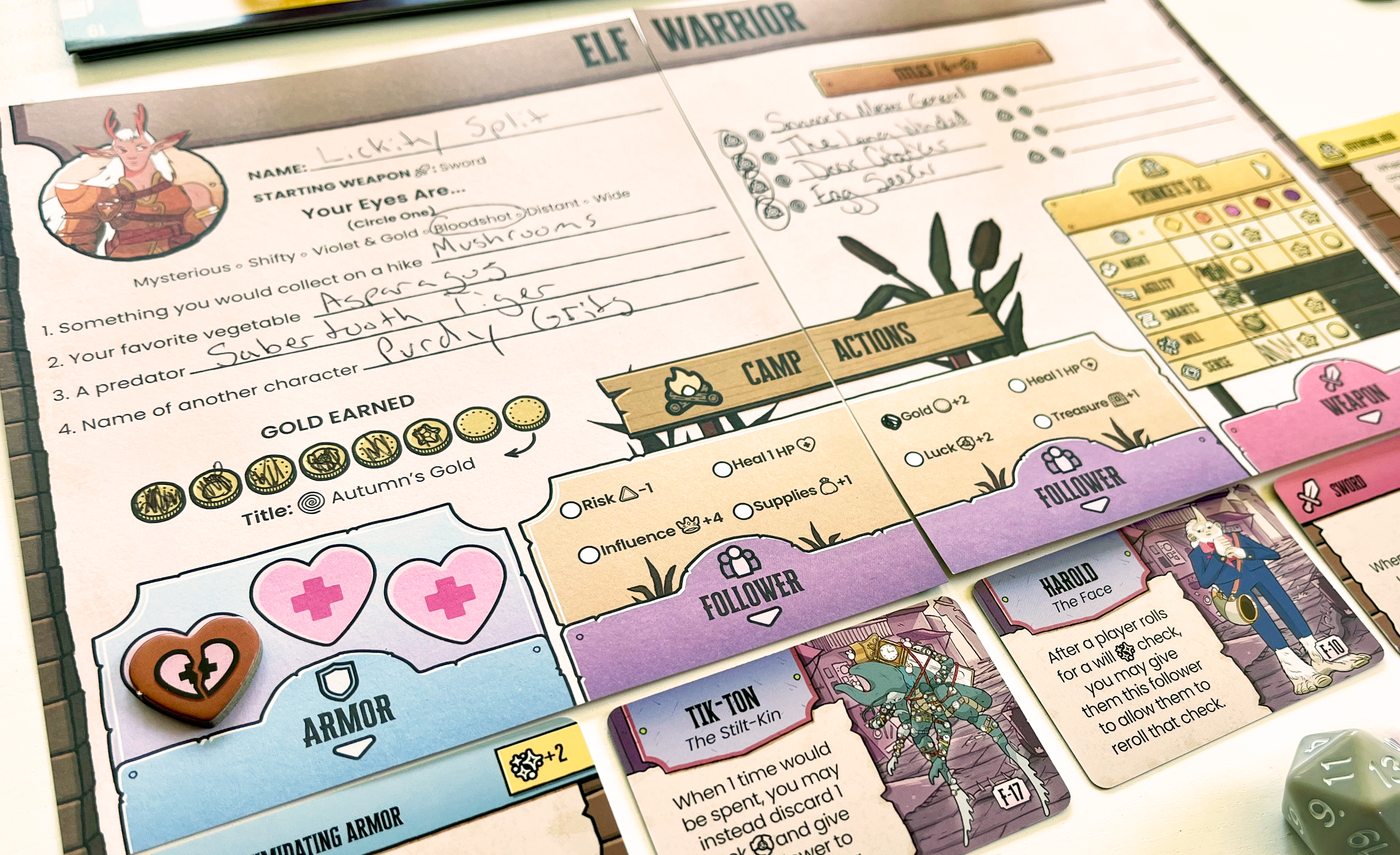 Characters will level up throughout the game, filling in stars on the back of the character sheet as they gain experience points. Once they reach a new level they will receive a bonus and/or titles. Characters max out at level four which guarantees them the best possible ending, which they will read out at the end of the quest. And don't forget that the player with the most titles is the overall winner of the quest!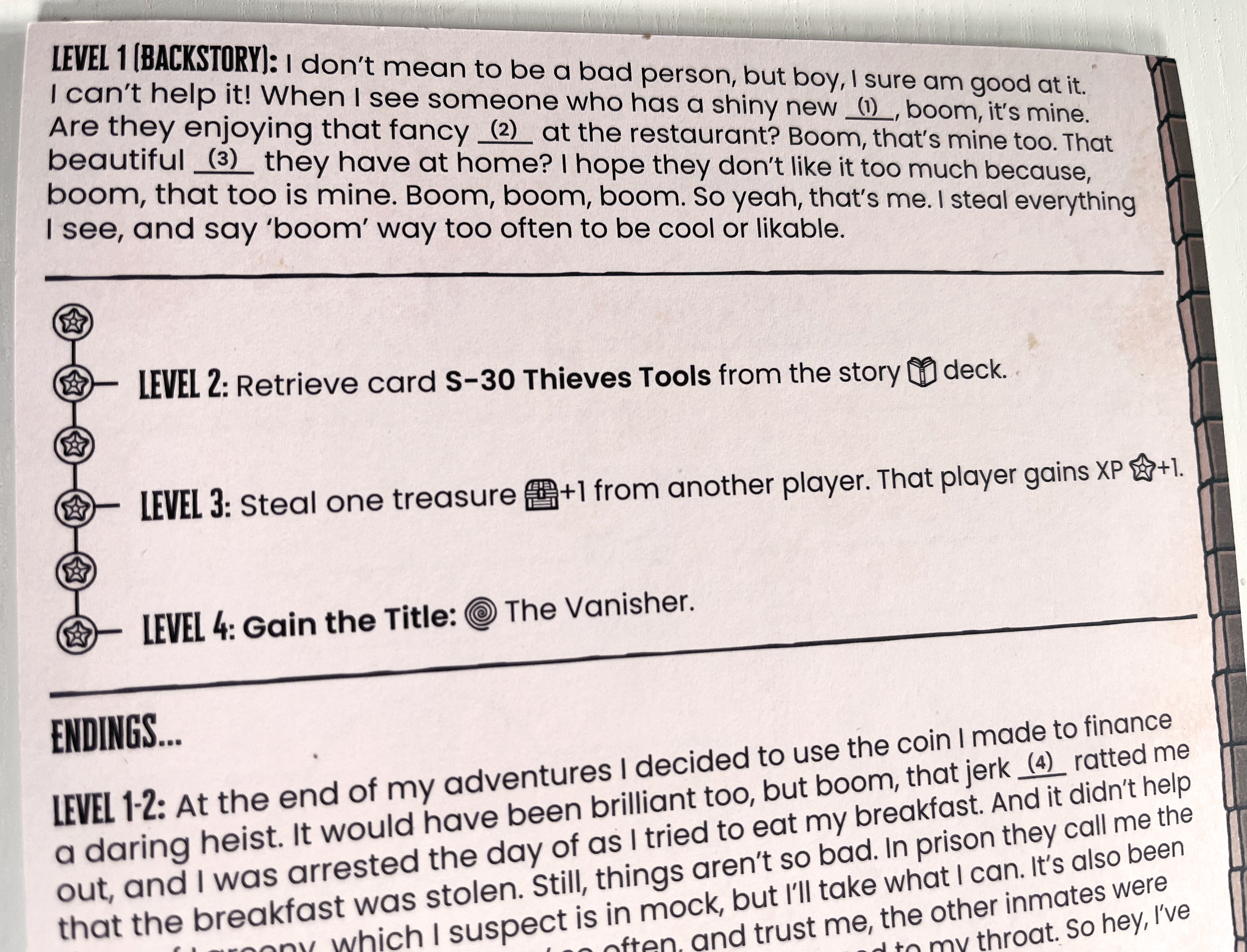 And that's it for this Freelancers previews! We are so excited for players to get their hands on this ambitious and exciting Crossroads Game!  Make sure to pre-order your copy before July 28th for Gen Con pickup or postal shipping!