Announcing Freelancers: A Crossroads Game
Coming August 2023

The Exciting Follow Up to the 2020 Award-Winning Game Forgotten Waters!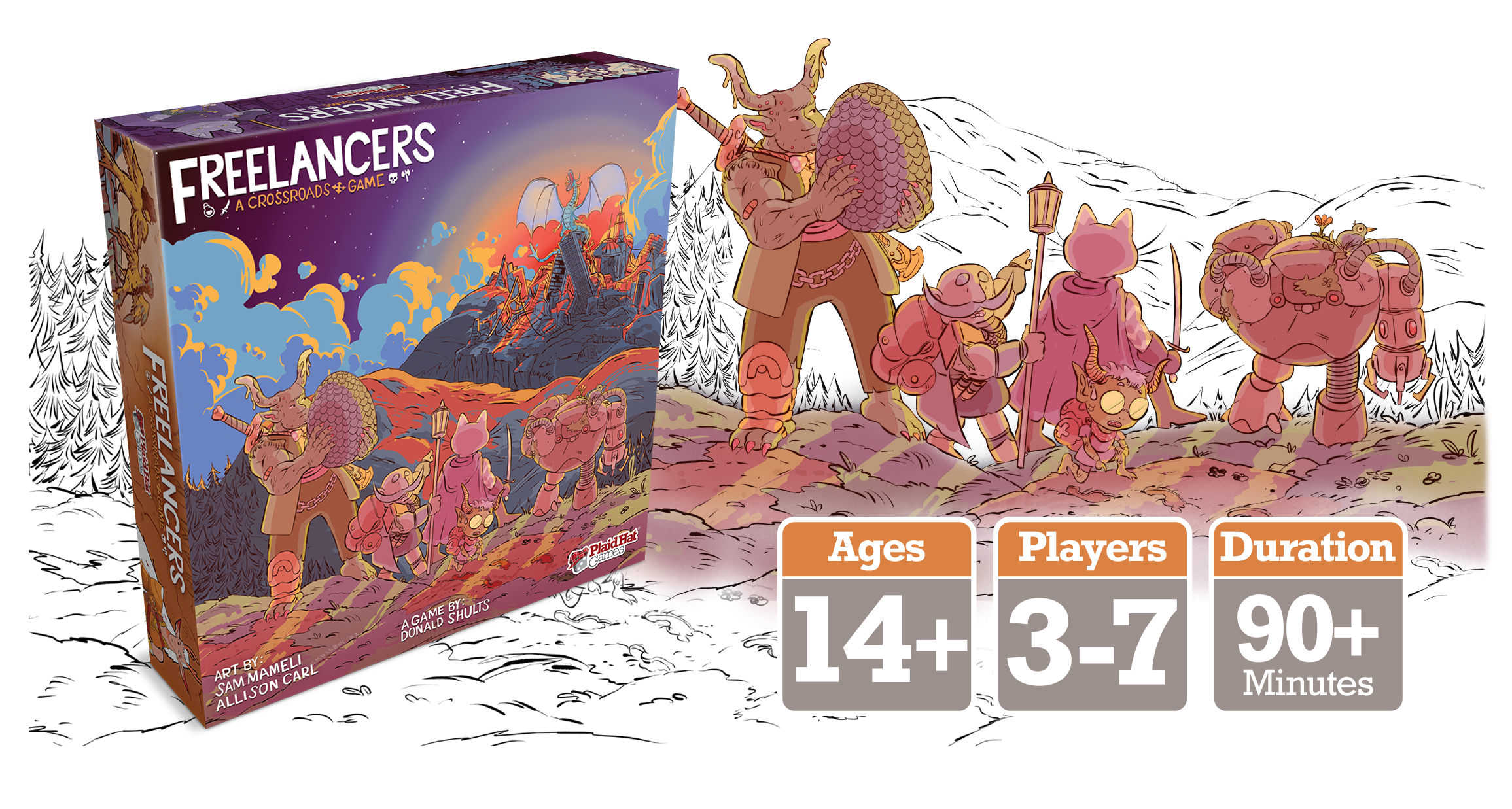 Freelancers condenses the fantasy RPG campaign experience into a single night of fun and mayhem. Create a character, roll funky dice, and blaze your way through multiple stories set in a world of magic, monsters, and murder. Better yet, no game master is required, as a magical companion app does all the storytelling for you!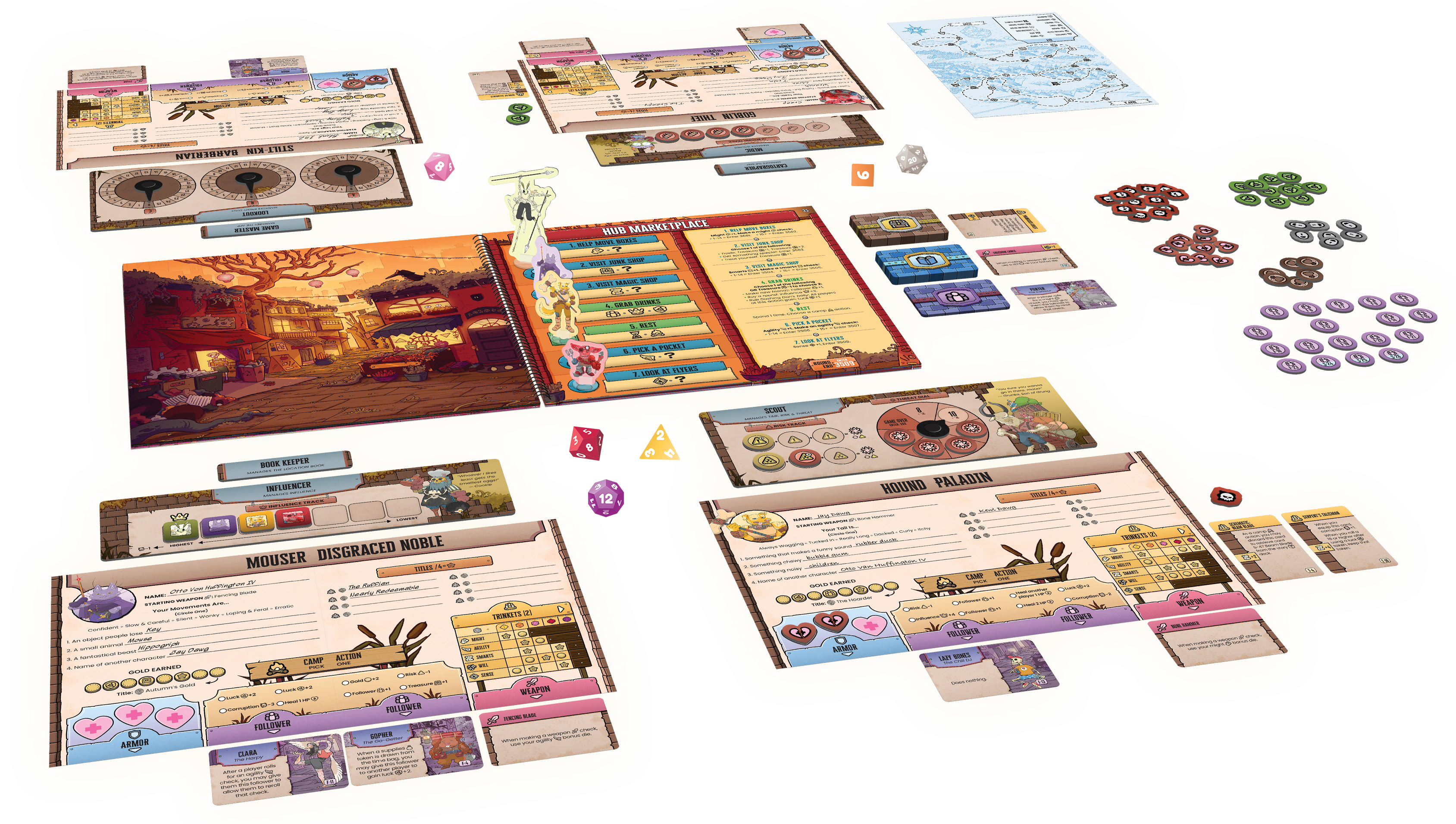 Create a unique character and travel to colorful locations on your quests while collecting chaotic and lawful titles. Become a legend, if you're lucky, and carve your name on the pipes of the city!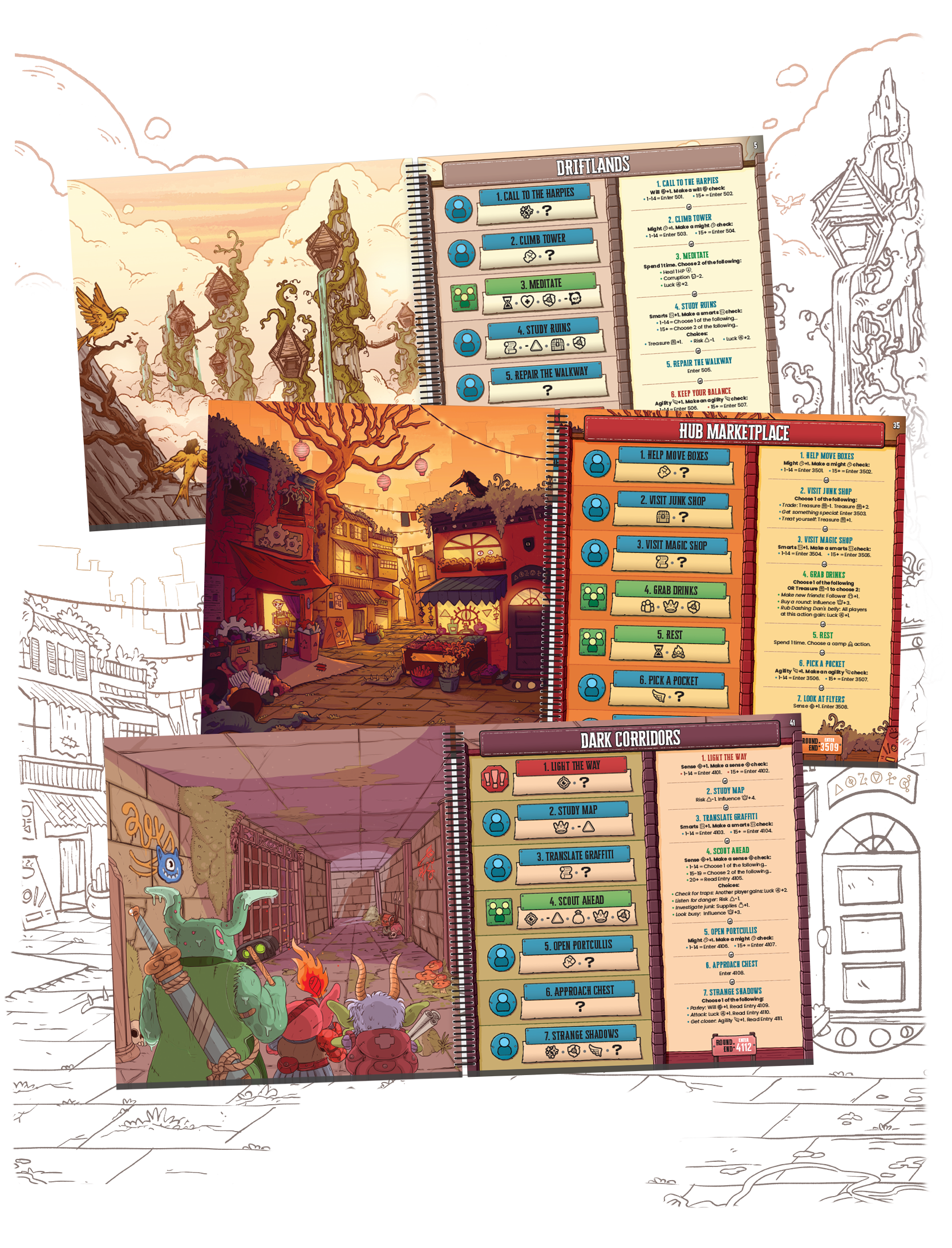 Freelancers will release in August this year! Go to FreelancersGame.com for more info. Sign up to be notified when the preorder period starts this summer and receive 10% off your order.