The Eternal Council Preview #4
The Champion Units
Welcome back summoners! The champions of the Eternal Council are here, providing unique roles in the Council's quest for knowledge. Take a look!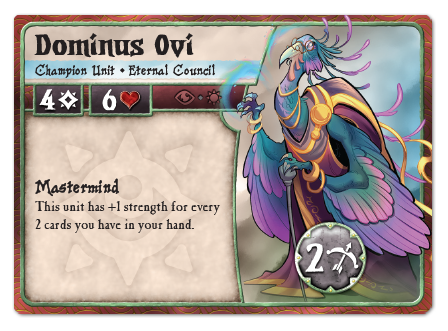 Ovi does a great job of learning from others, as every card drawn by your other units and effects aid in powering up this Avian adversary.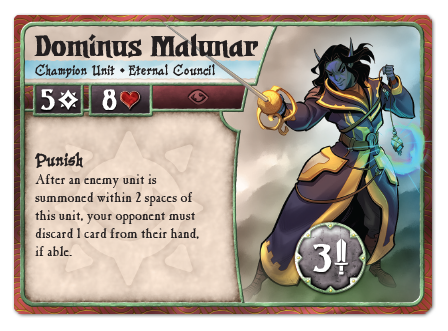 Malunar follows suit with Mind Knights in terrorizing the mental realm of his opponents. When Malunar finds himself close to enemy gates, it becomes increasingly taxing to deploy more units to the battlefield.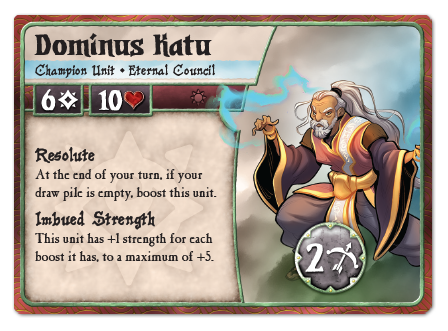 Lastly, we have Katu, who has no qualms with being last. In fact, he prefers it! Katu can become an absolute menace in the late game once Edia has depleted her draw pile of cards. As each turn passes when Edia has learned all she can, Katu grows in power.
That's all for the Eternal Council, see you next time for more Summoner Wars previews! Be sure to check out the Fungal Dwarves previews as well and to subscribe to be among the first to get these decks. Until then, happy summoning!