The Eternal Council Preview #3
Seek, Psychic Assault and Insight
Welcome back summoners! Praefectus Edia comes prepared with a series of powerful spells that all center around drawing cards for knowledge. With her Persist ability keeping active events in play for additional turns, you better believe that these cards will define what it means to play the Eternal Council. Let's have a read.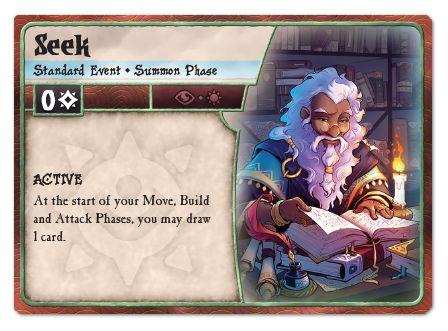 Seek is a simple but effective spell to help Edia draw multiple cards across the turn. It may not look like much on its own, but when used in conjunction with the next spells, you can really see how these instances of draw can provide more than the cards alone.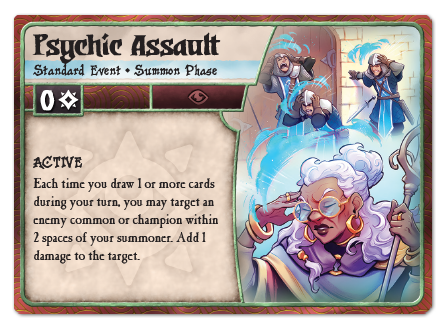 Psychic Assault converts card draw into ping damage within two spaces of Edia. There are many ways to draw cards over a single turn, and Edia's position during the different phases of a turn where Psychic Assault is active can be a real mindbender to solve. Rest assured, the payoff is worth it!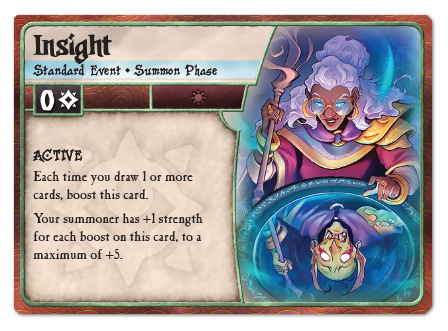 Insight is perhaps the most deadly spell in Edia's spellbook, giving her the ability to turn into an absolute juggernaut on the battlefield with a ranged attack of up to 8! One must be very careful with how much boost Edia has on her, as it may very well transform into a superpowered summoner running the show.
Tomorrow, we continue our daily Summoner Wars previews with the champion roster for the Eternal Council. See you then!