New Summoner Wars and Ashes Reborn Expansions
Available Now!
Subscribe to Ashes Reborn!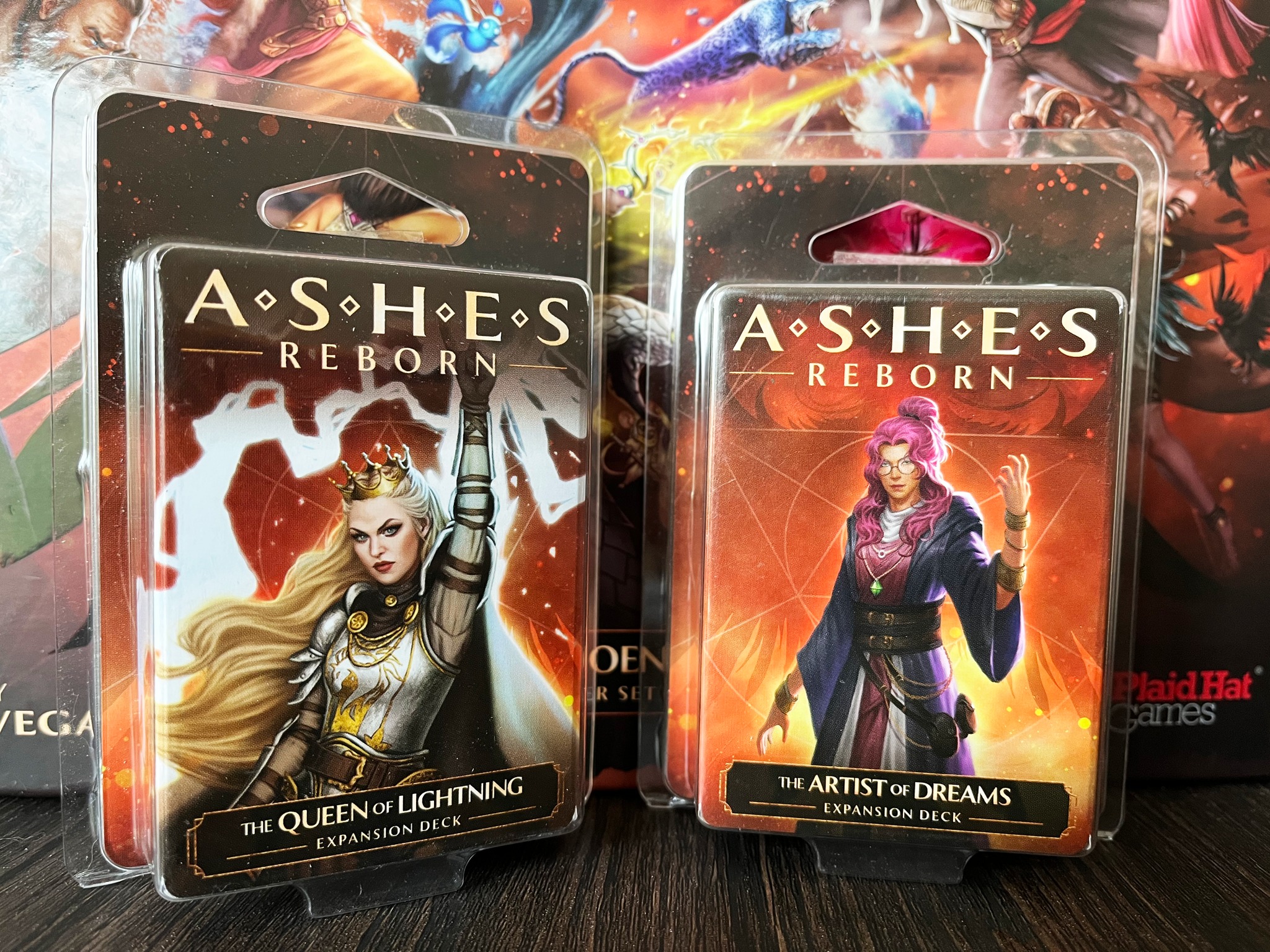 Time is running out to receive the newest Ashes Reborn Expansion Decks — The Queen of Lightning and The Artist of Dreams — through the Ashes Reborn Subscription Program.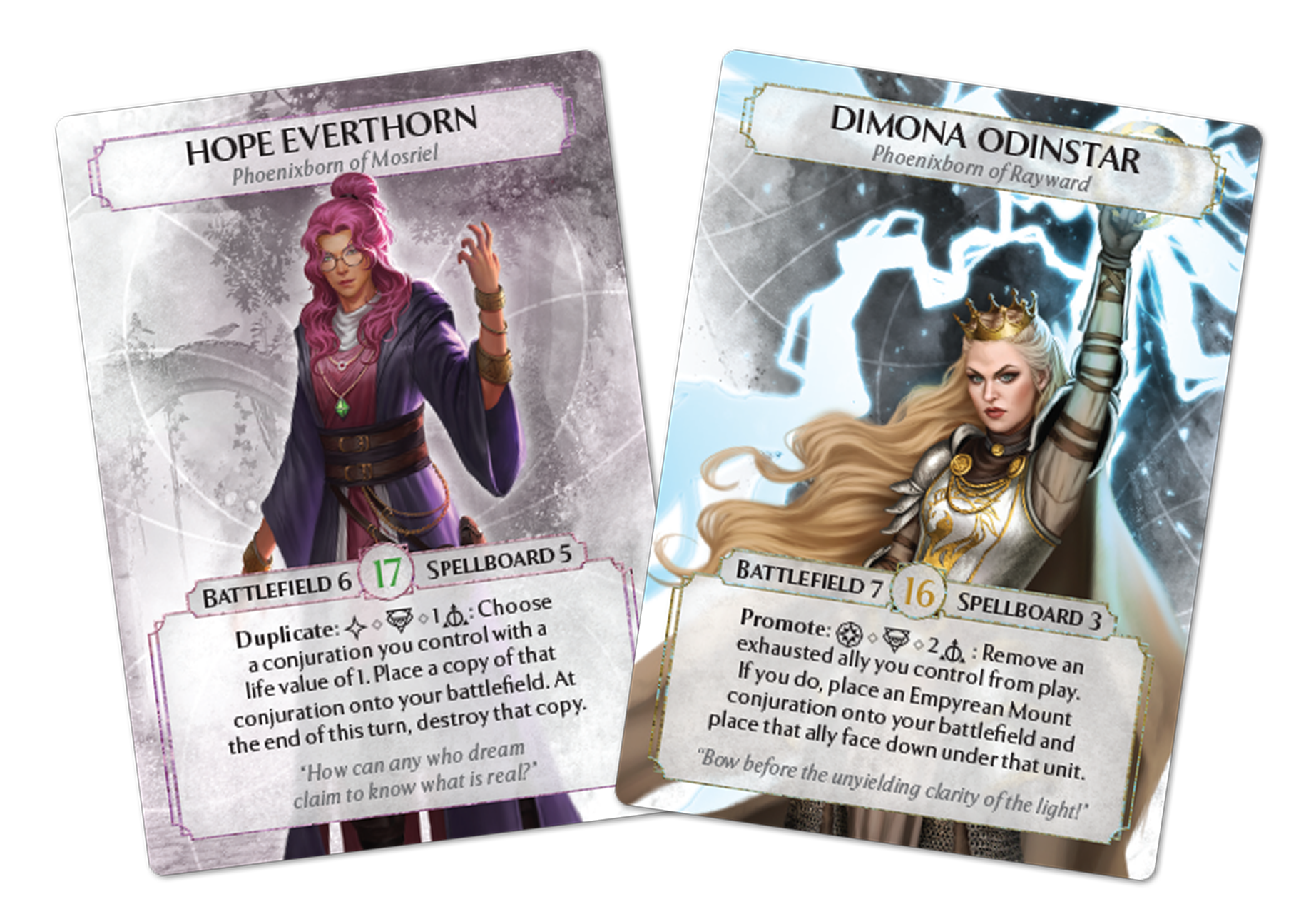 Dimona uses time and divine magic to command her endless army of knights and mounts! Pierce through your opponent's defenses and promote your most loyal allies to conquer the battlefield. Hope uses time and illusion magic to summon duplicates of their favorite little conjurations! Swarm your opponents and fracture their dreams as they struggle to figure out if what they see is real, or if what is real is yet to be seen!
Subscribers are the FIRST to receive new Ashes products! So sign up today so that you'll be playing with these exciting new decks in May!
Check out Team Covenant's video series of why YOU should be playing Ashes Reborn.
Available Now!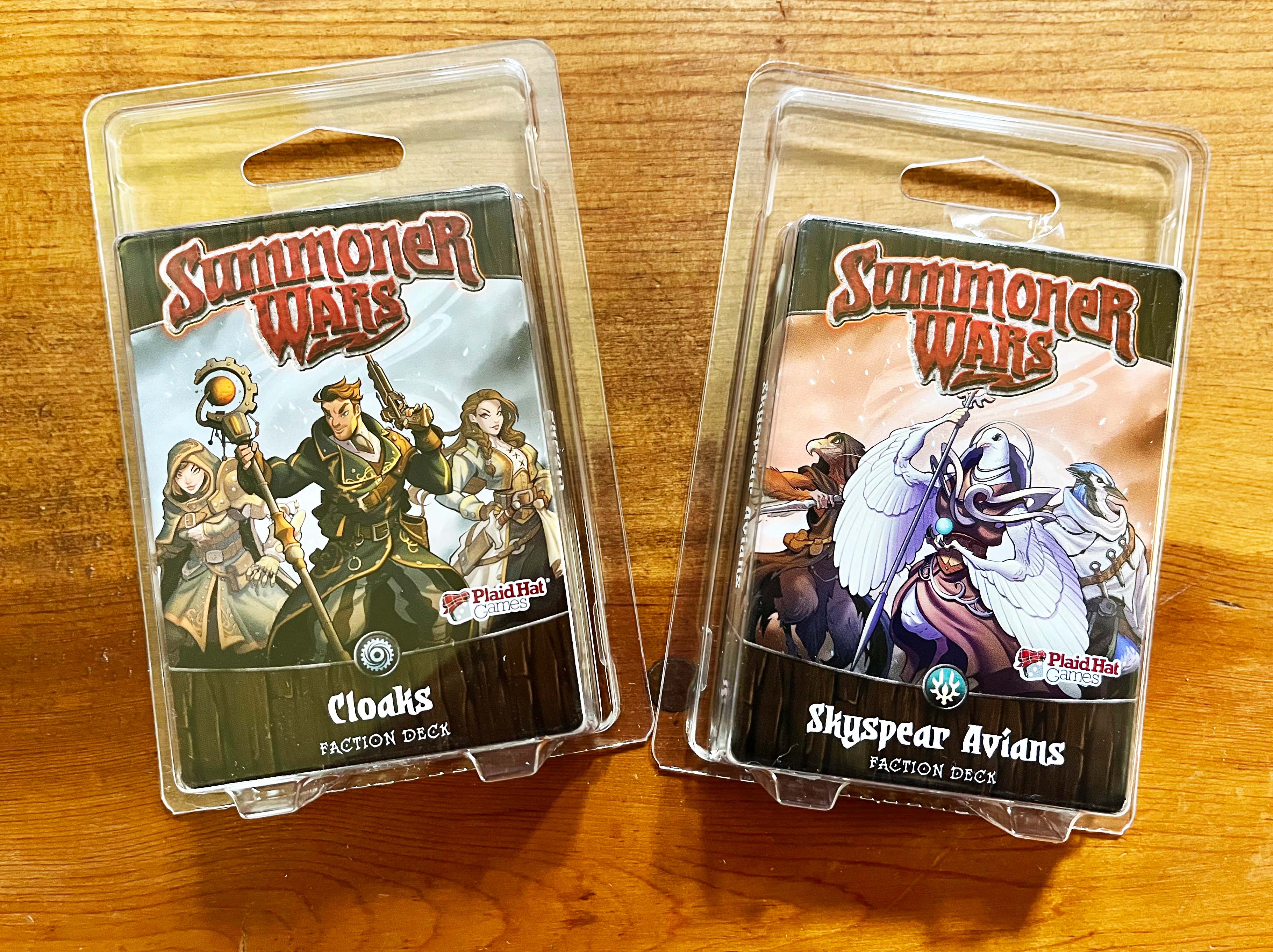 Expand your Summoner Wars Second Edition collection with the technologically advanced Cloaks and the fast-flying Skyspear Avians! These faction decks are now available through our web-store, and coming soon to a retailer near you!
In addition to these physical decks, the Cloaks and Avians are both available to play digitally at SummonerWarsOnline.com to all Second Edition subscribers!
Get Your Own Plaid Hat!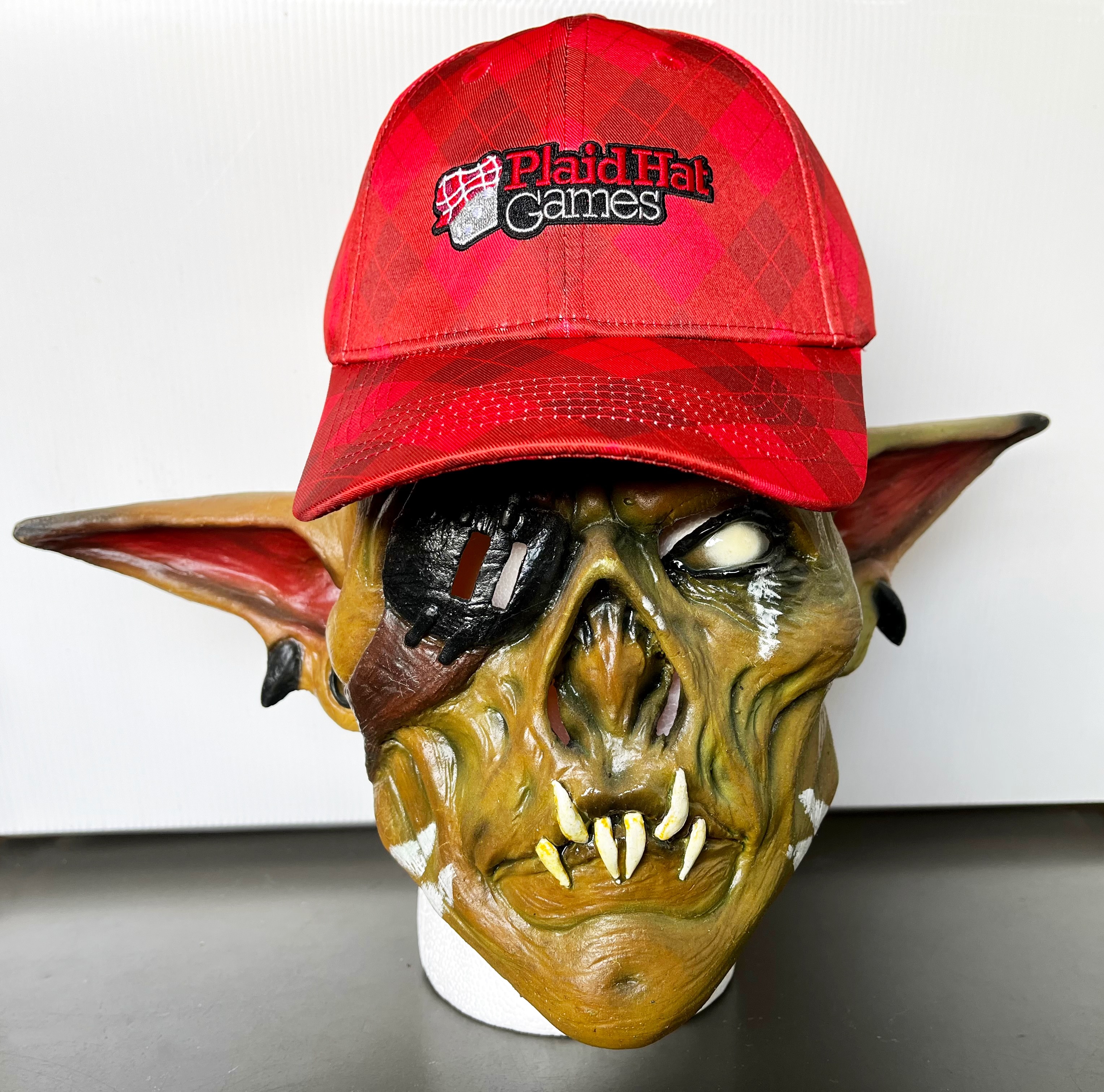 Sport your own Plaid Hat Games hat with our new one-size-fits all plaid hat. Your friends and strangers will turn plaid with envy when they see you walking around town wearing the coolest hat around! All for the low price of $14.95!
Woo-Hoo! Awards!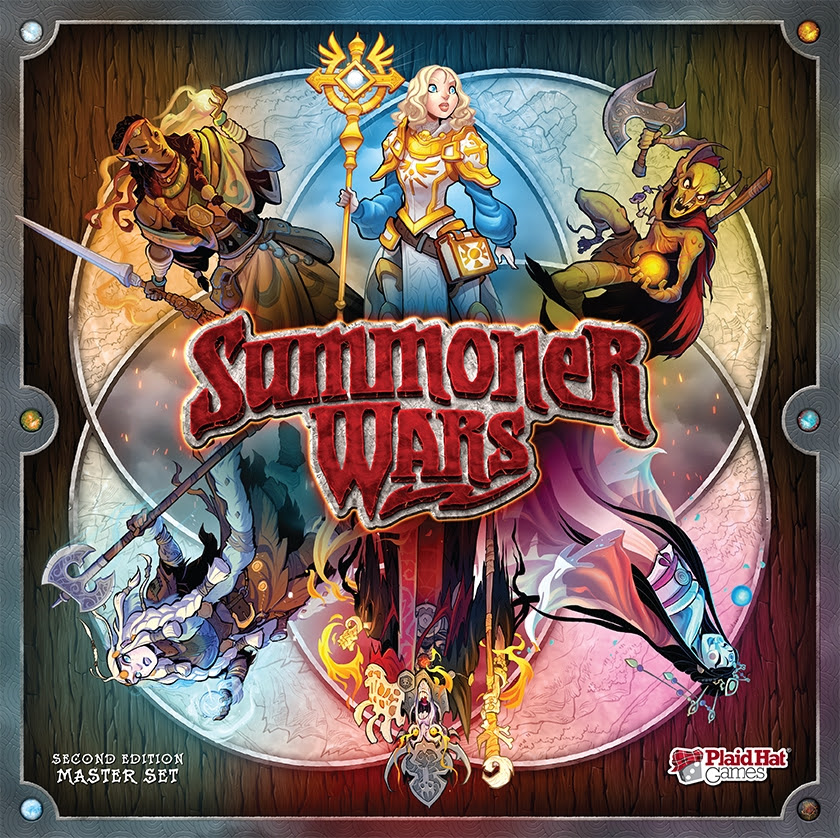 Along with both the Master and Starter Set receiving the Dice Tower Seal of Excellence, Summoner Wars Second Edition has been nominated for both a Dice Tower Award and a Golden Geek! If you haven't checked out the new edition yet now is the time!