Digital Changes to Summoner Wars
The Fans Spoke and We Listened
Updates to Summoner Wars Online Subscriptions
Yesterday, Plaid Hat Games launched pre-orders for Summoner Wars Second Edition. Among the options presented were two different subscription levels, which garnered a lot of feedback. There was some confusion over how the subscriptions worked, particularly in regards to Summoner Wars Online, and for some fans the levels didn't fit their needs. So we have slightly revised our subscription offerings, and adjusted the available pre-order levels to better suit our customers' preferences.
Below are the revised levels, which have also been updated on the main Summoner Wars page.
Pre-Order: Summoner Wars Online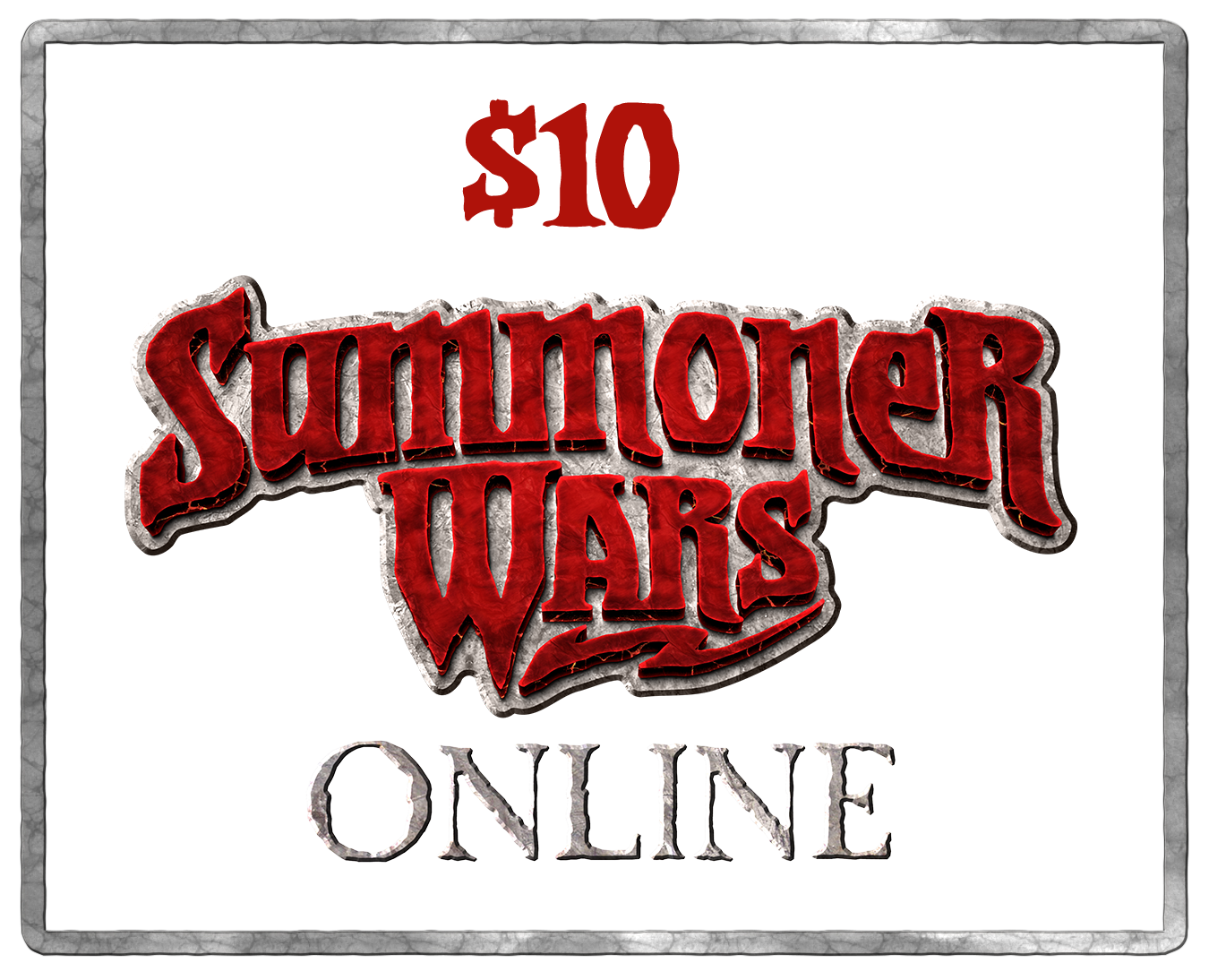 Players can now choose to subscribe to Summoner Wars Online for $10 which gets them a full year's access! (Bumped up from four months) After that, they pay $2.95/month, with the ability to cancel at anytime. Players can choose to purchase* their own digital faction packs for $3.95 each, instead of opting for the subscription plan.
Pre-Order: Full Subscription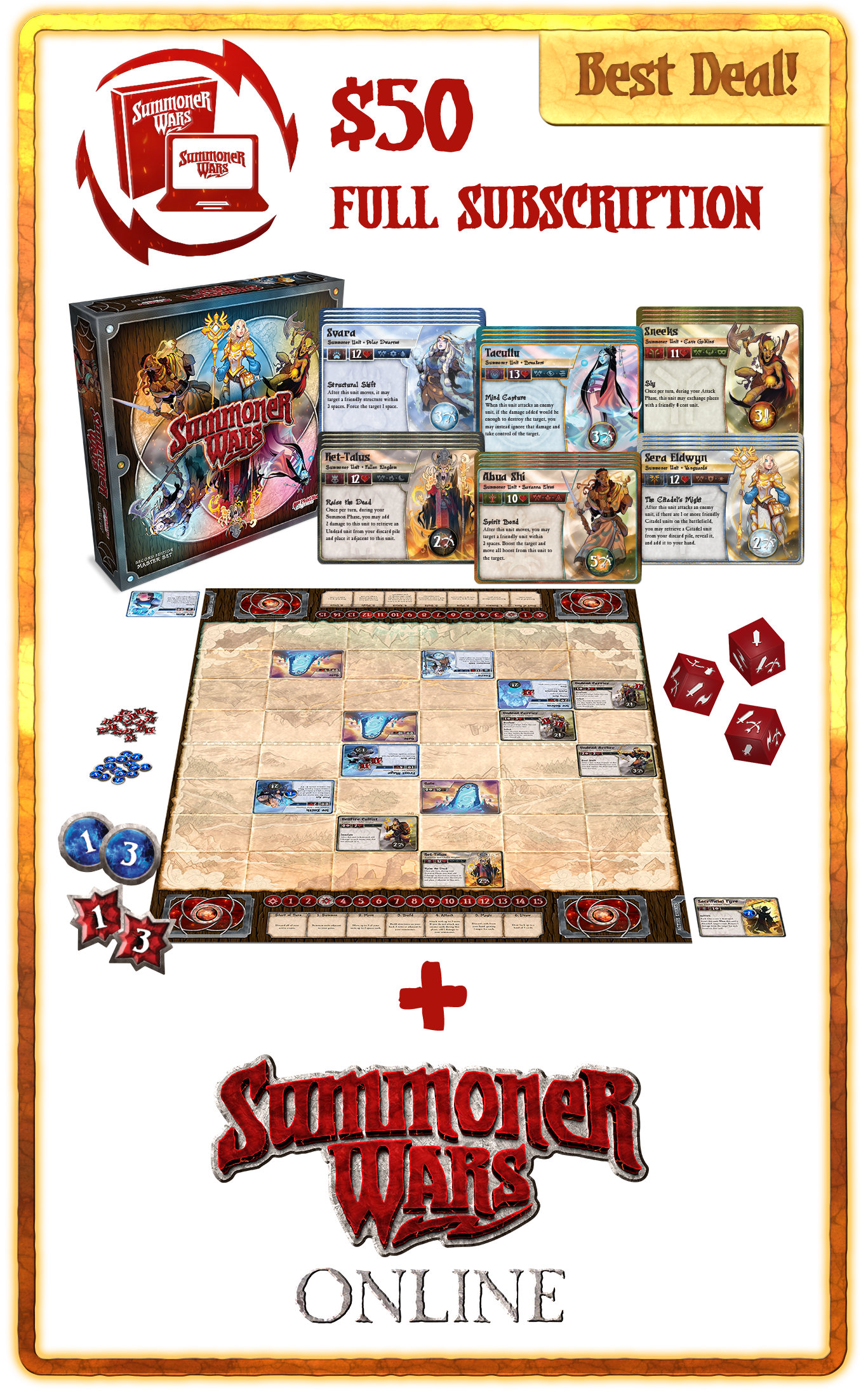 If you previously selected the Full Subscription level, you were going to get everything made for Summoner Wars Second Edition, including a free subscription to Summoner Wars Online. 
But now we've made it even more enticing! A full subscription will instead grant you ownership* to all content on Summoner Wars Online that you have purchased in physical form through the subscription. Starting with the Master Set! You'll own all six of those decks in Summoner Wars Online. Once you start receiving new factions through the subscription plan they'll be yours in Summoner Wars Online as well. 
Both of these great options present players with a way to enjoy Summoner Wars Online that suits their personal needs.
Other Fun Stuff
Summoner Wars Online will always feature a free, rotating "faction pack of the month." This will be a great way for players to try out the game, and a way for subscribers to play with friends who have yet to discover the joy of Summoner Wars.
And of course, players do not need to subscribe to the game to simply pre-order a copy of the Master Set. We'll get you some Summoner Wars goodness, no matter the format you prefer!
We sincerely hope you're excited by the new flexible levels we are offering! We are thrilled to be able to get this game into the hands of players, and hope that offering more options will make that possible.
*Wait, whaddya mean by "ownership" of digital product?
Ownership means you'll have access to all purchased faction packs for the life of the digital product. You silly goose!
If you already subscribed to Digital Only or the Full Subscription you will automatically receive these new upgraded benefits!