Announcing Summoner Wars Second Edition!
Pre-Order Today!
You've heard the rumors, because we started them, and yes it's true. Summoner Wars is BACK with a brand new edition! Second Edition that is! 
Summoner Wars Second Edition is a fully expandable, tactical dueling card game, featuring updated versions of beloved factions, along with exciting new factions ready to join the battle.
Pre-Order Levels
Plaid Hat Games is proud to offer several pre-order levels to accommodate all players - from the casual to the hardcore. Check out the pre-order page to scope out ALL available options.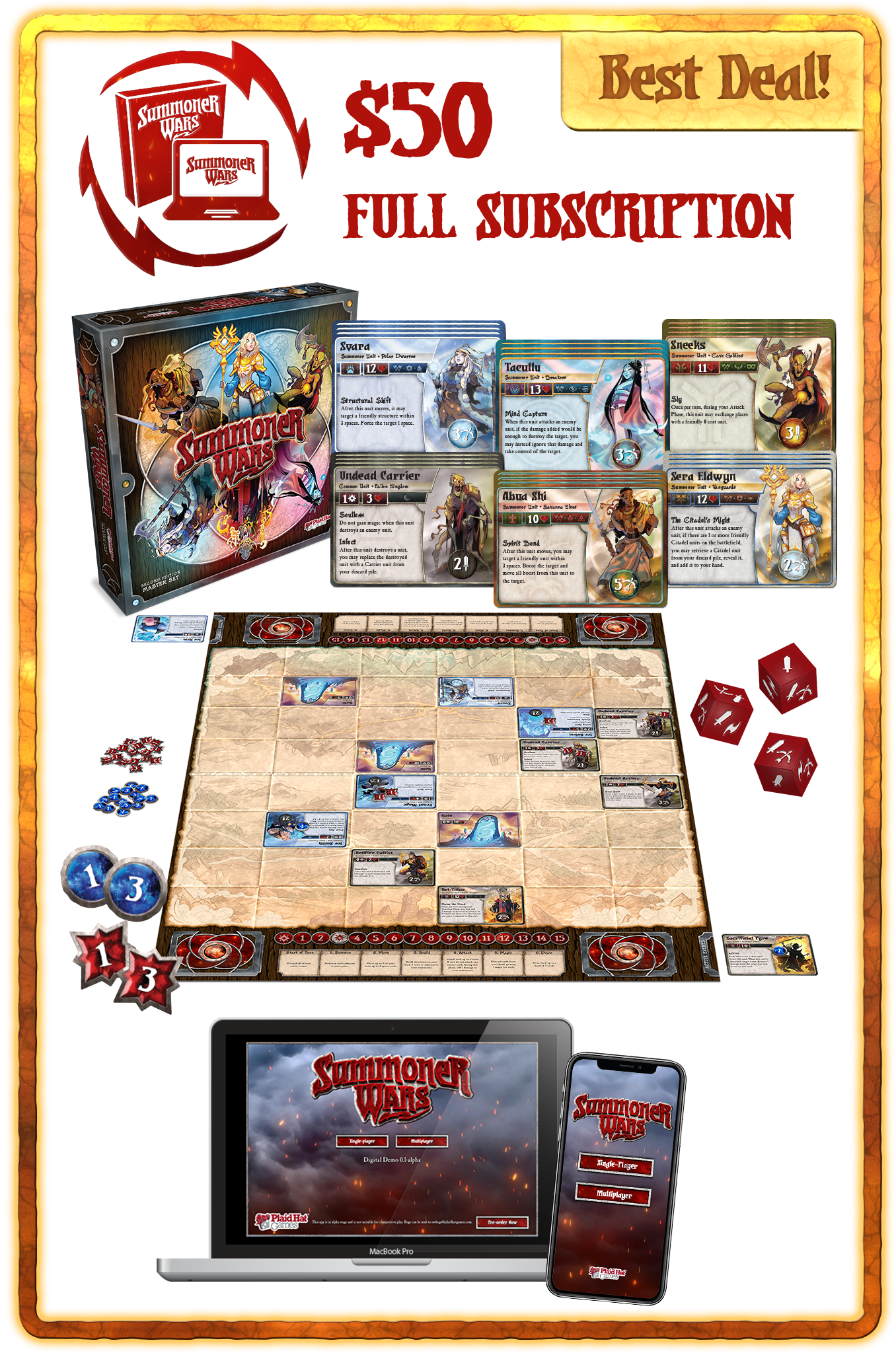 Subscription Service!
Continue your collection of Summoner Wars Second Edition with our new subscription plan. A service wherein the subscriber is granted access to the digital version of Summoner Wars Second Edition and is automatically shipped the physical version of each new faction deck as they are released. Head on over to our pre-order page to sign up for the full subscription today!
  Digital Version
Play online with your friends! Challenge your friends to a battle from the comfort of your own home with the online version of Summoner Wars Second Edition. Don't have any friends? No problem, we have D.O.U.G., our Digital Online Unfriendly Gamer,  available to play anytime of the day.  App will be updated alongside the physical Summoner Wars releases.
Demo the Summoner Wars Second Edition app today! Cave Goblins versus The Breakers!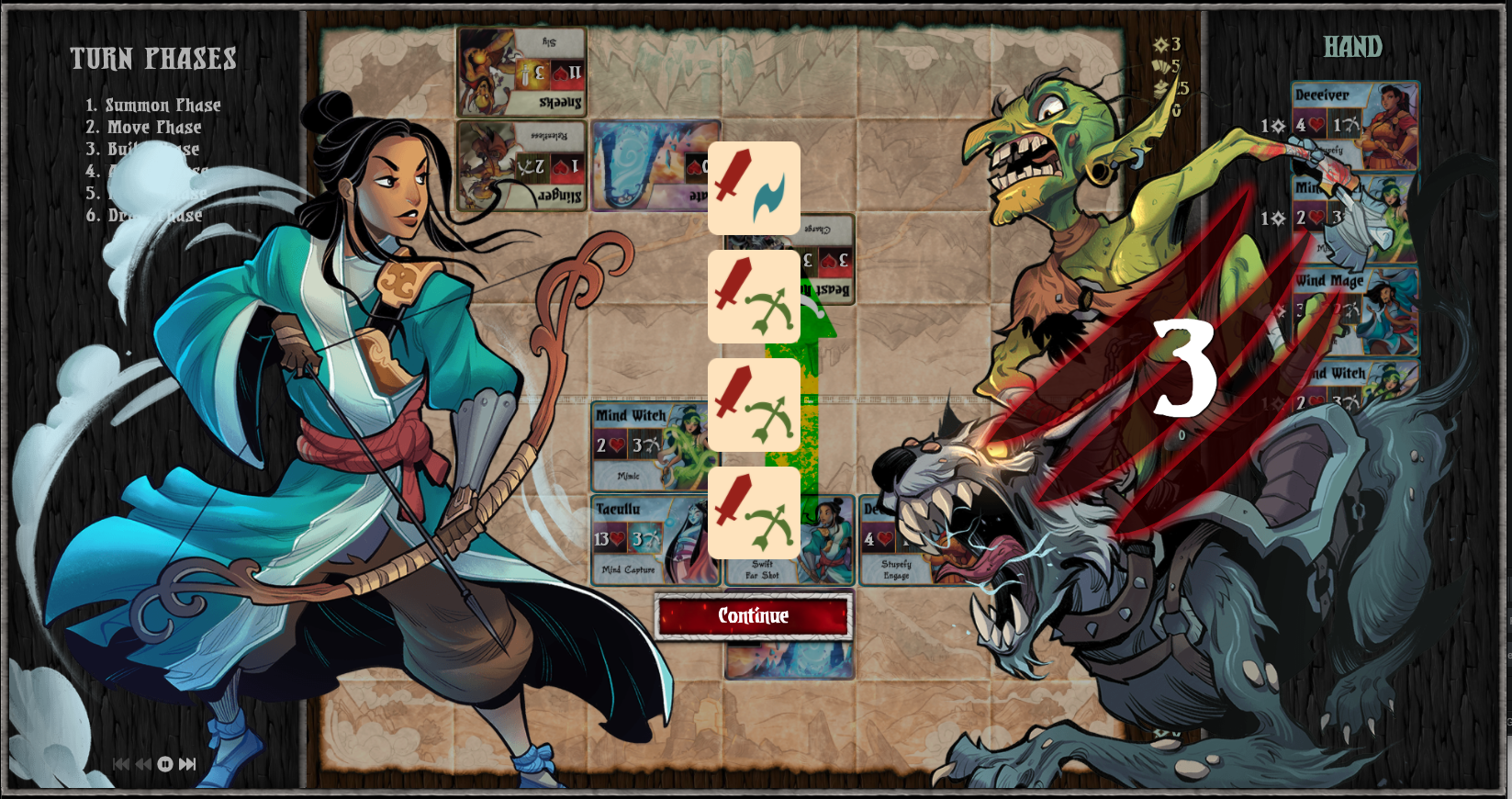 Community Goals
Get your pre-order in now to help us meet our community goals - which results in more goodies for you. Such as upgraded dice, upgraded tokens and promotional mercenary champions!
Summoner Wars Second Edition will release May 2021! 
Check out the Summoner Wars Game Page for more information!