Announcing Quirky Circuits: Penny & Gizmo's Snow Day!
Big Tasks, Small Batteries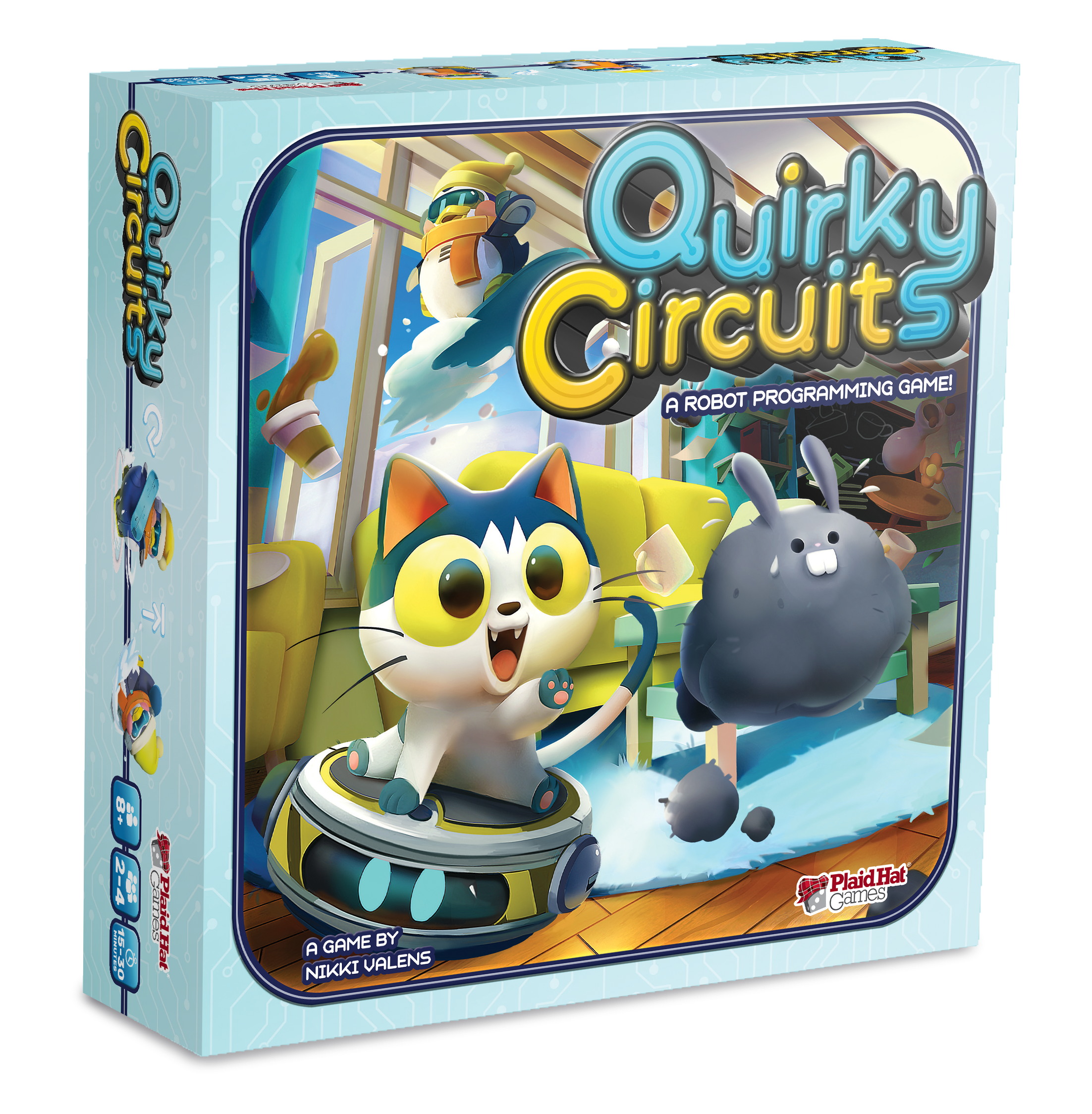 It's snowing in Robotopia, which means it's time for Penny to hit the slopes! Race across the snowy landscapes, collecting flags along the way with the newest robot resident. Penny is the coolest penguin robot there is and can catch some serious air if you time their slides right.

This weather has left the dust bunnies stir-crazy and they're wildly tracking dirt across the house. It's a mess from the lounge to the cellar, and Gizmo needs to clean it all up before having any fun of their own!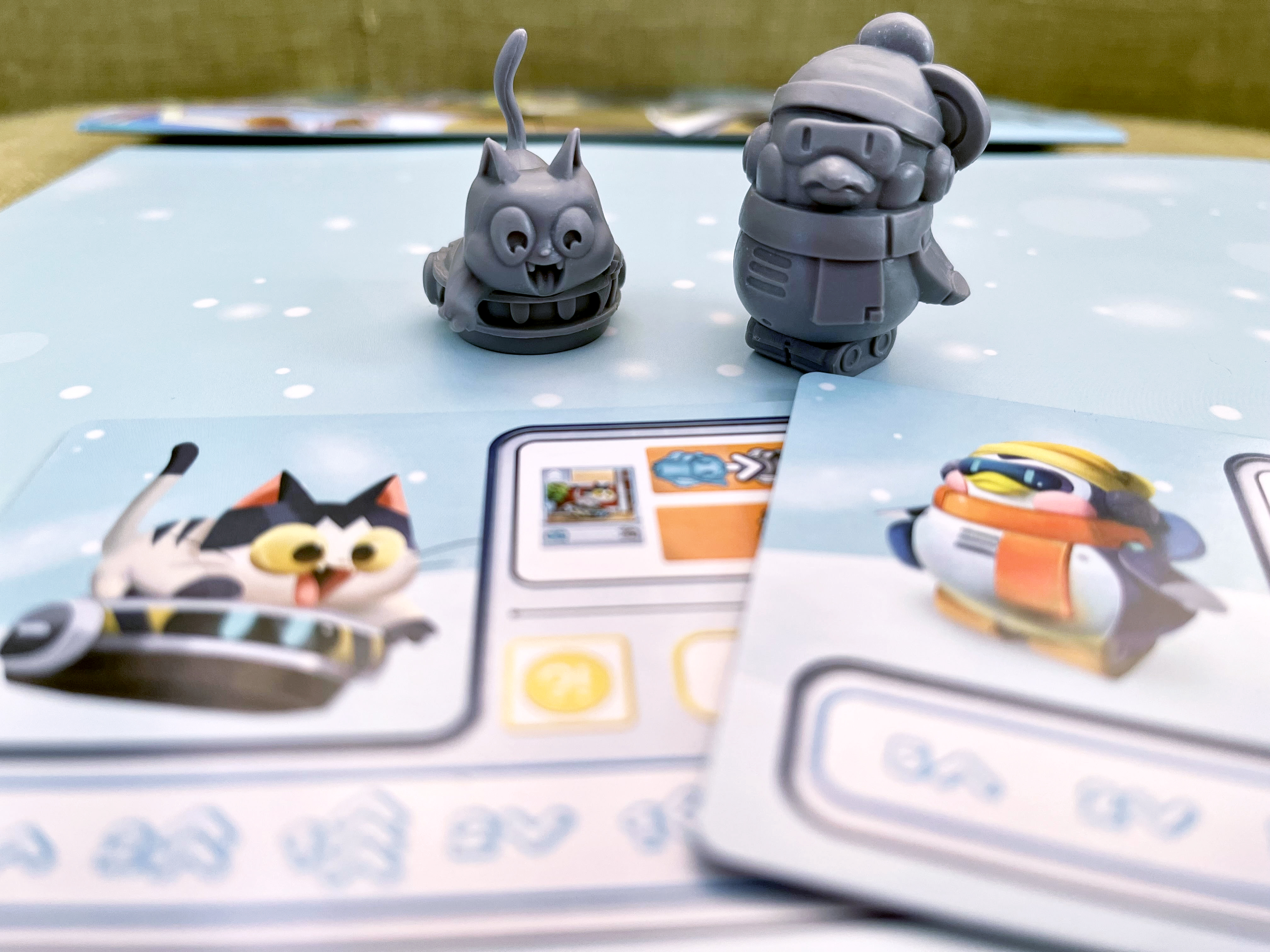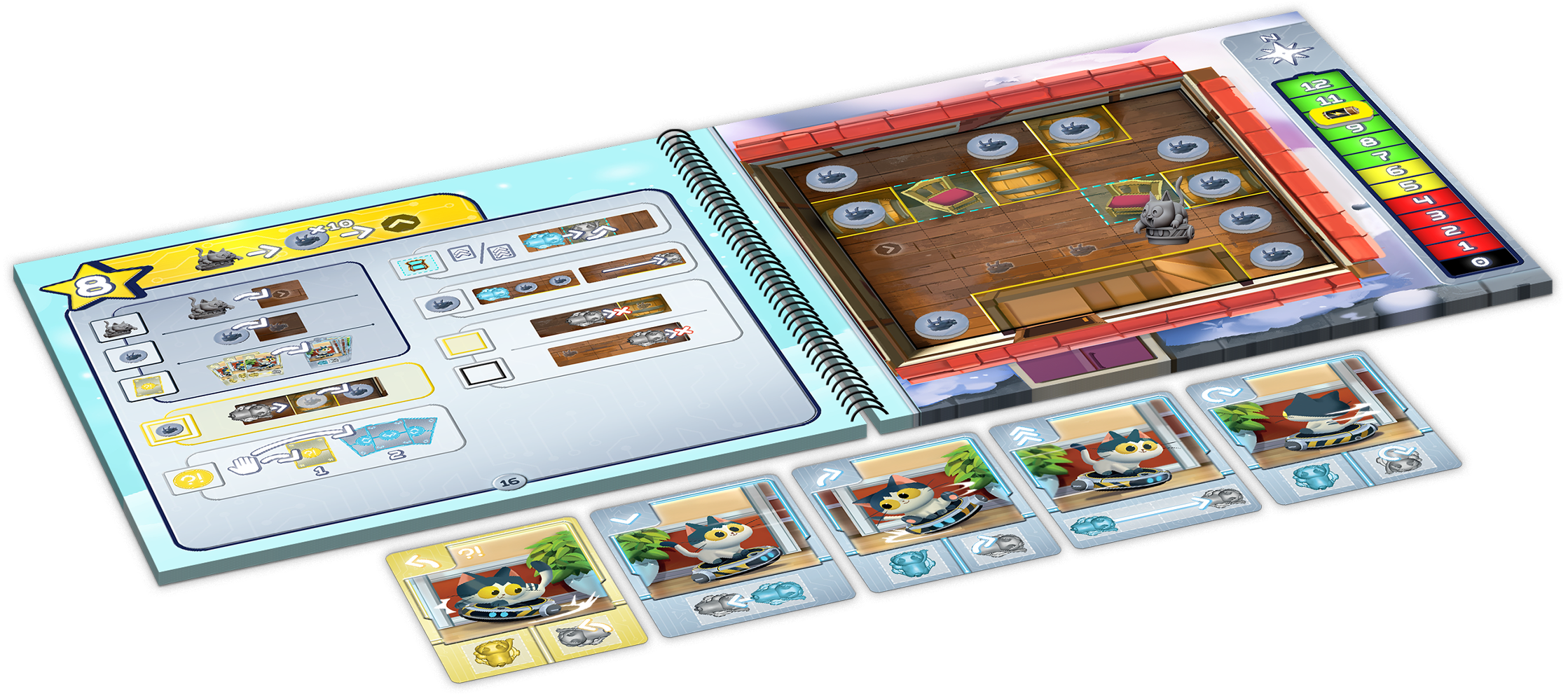 All players must work as a team to complete unique scenarios across the 20-page game book with 10 new scenarios! Each scenario is quirkier than the last! Use movement cards to program robots across each map, but be careful! Players only have limited information as to what cards their teammates have played. Program wrong and your robot could be left spinning its wheels in a corner. Move too slowly and your robo-friend will run out of battery!

Quirky Circuits: Penny & Gizmo's Snow Day is available to pre-order now through Barnes & Noble and Plaid Hat Games for $19.95. These adorable robots will be sliding onto store shelves March 9th!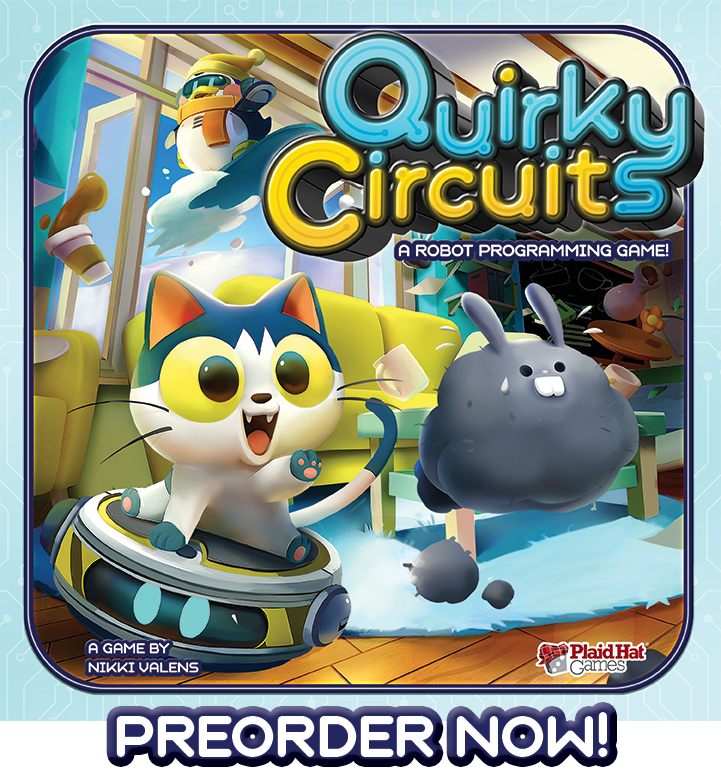 Quirky Circuits: Penny & Gizmo's Snow Day is a standalone game. Not an expansion.